It is hard today to think that the lunar landscape of Central Anatolia, indeed Cappadocia, was a major point of trade, defence, political and religious influence.
More so, while the Hittites, Persians, Romans, Byzantines, Seljuks and Ottomans, have all come and gone with the winds of time, the one enduring sight of the Cappadocia region remains: its lunar landscape.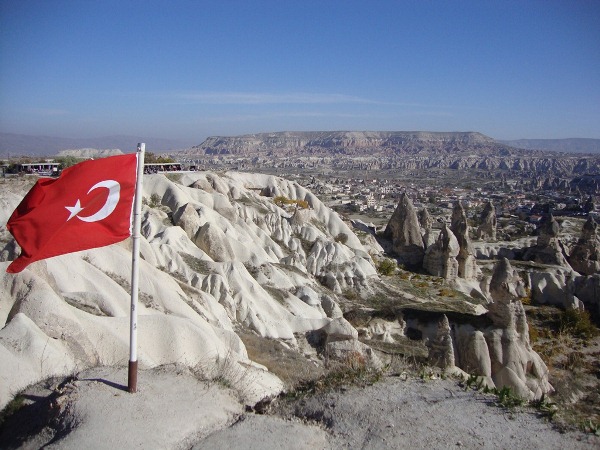 The Unique Landscape of Cappadocia
The area is famous for its rock formations and fairy-like chimneys that tower over the landscape like latter day wind farms – silently, chillingly, still.
Over thousands of years, the elements has eroded layers of volcanic ash formed by the volcanoes of the local Erciyes, Hasan and Melendiz mountain ranges to form today's landscape.
When a hard piece of basalt forms on top of a layer of ash, the surrounding ash eventually erodes away but the section under the basalt is protected, leaving behind a conical rock structure with a cap.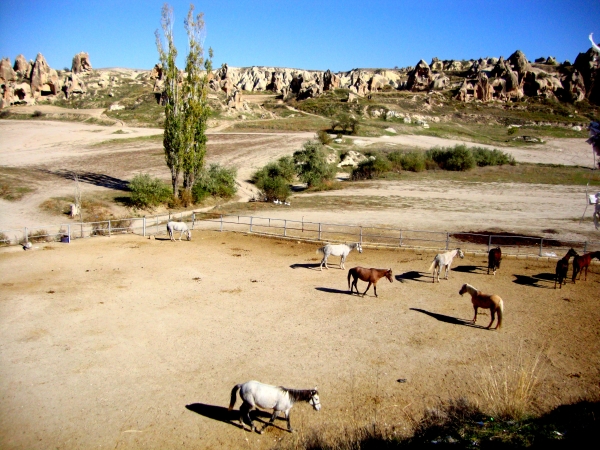 Lichens turn the whitish ash a black or grayish color and protect the stone from further erosion.
It was during the 4th to 13th century AD, that the tribes of the area relaised they could dig into and mould the rock face into tunnels, houses, churches and stores.
The Hittites are believed to be the first to construct the underground cities by burrowing into the rock landscape.
While the Early Christians of the fourth century used and expanded the shelters to escape Roman persecution.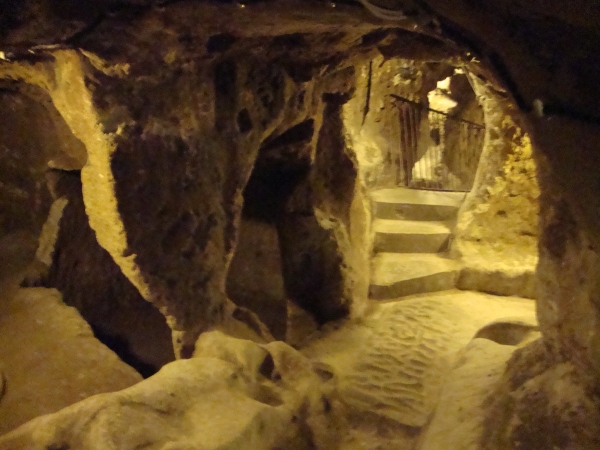 The Göreme Open Air Museum is probably the most famous site for visitors to see the monastic communities in Cappadocia.
The area consists of more than 30 carved-from-rock churches and chapels, some having superb frescoes inside.
You can walk the valleys and see many untouched local underground homes, as well as a crazy labyrinth of paths which lead you from one ruin to another, and those fair chimneys standing over the landscape like guardians.
Cappadocia's landscape can only be summed up in one word: unique, and are simply unlike anything that can be seen on Earth.
Indeed many visitors to the area speak of how it reminds them of the landscapes on the moon.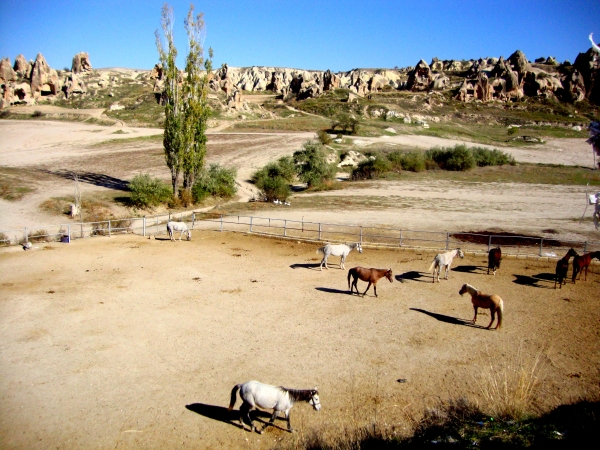 See our full range of Cappadocia Tours
Readers Question : Have you seen the lunar landscape of Cappadocia?