Although I reside on the Aegean coast of Turkey, I have always maintained I prefer the Mediterranean coast. It does not have majestic ruins the size of Ephesus or any landmark like the cotton castle of Pamukkale but it has many other attractions and qualities making up the difference. Stretching from the resort of Alanya in the Antalya region to the Marmaris peninsula, the coastline is a popular holiday destination for Russians, Scandinavians, and Brits. One long coastal road connects them all making a tour of the region easily done. So that is what I did in the summer of 2011.
Resorts of the Mediterranean Coast of Turkey
The Antalya region has many attractive resorts including cosmopolitan Alanya, historic Side, Kemer, the golfing capital of Belek and the city centre itself. I opted to book accommodation in the small resort of Kemer, which exists predominately with all-inclusive hotels. This was a big mistake because I like quiet beaches but they were all packed sunbed to sunbed.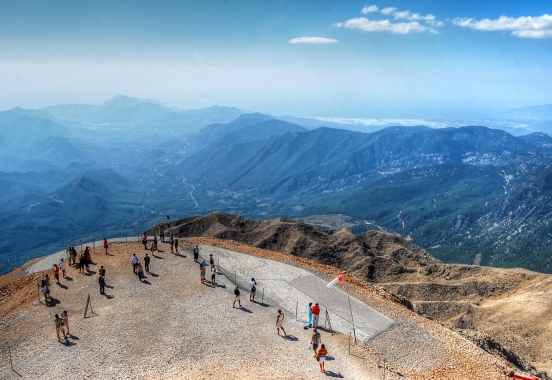 Cirali was my next stop, an alternative for anyone who does not want to rough in it in the neighbouring, famous tree house hotels of Olympos. As well as the long beach which is nesting ground of the Caretta Caretta turtle, other notable landmarks include the sandy beaches and ruins of Phaselis, ruins of Olympos and the burning flames of Chimera.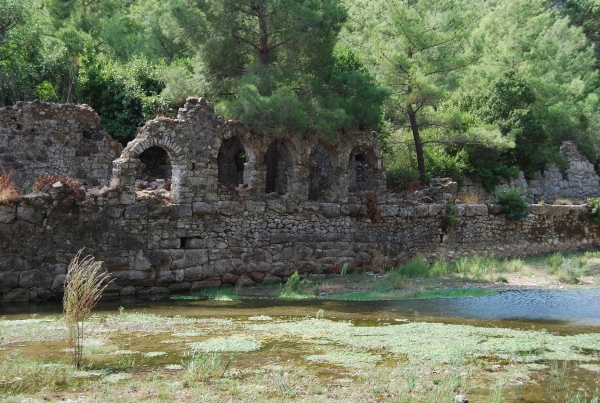 Once the "must visit" destination of Turkey; Patara failed to adapt with the times and now rarely features in any mainstream travel brochure. If you do not mind basic accommodation and infrastructure, it is still worth visiting to see the ruins of the city of Patara, which belonged to Ionian league. Its large sandy beach, in my opinion is one of the best on the coastline and Xanthos and Patoon, two UNESCO sites are a short distance away.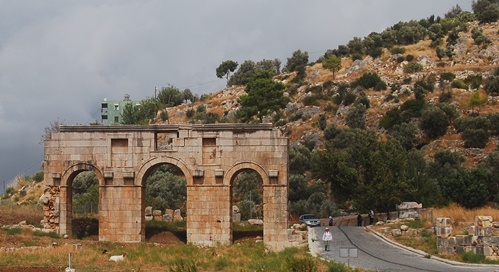 British holidaymakers, some of whom bought summer homes, often flock to Kas or Kalkan. Both are typical Mediterranean seaside resorts with white washed houses situated on small hills, leading to the harbour with colourful fishing boats docked in. Kalkan is more of an upscale location while the Lycian tombs and miniature amphitheatre of Kas are its main attractions. While in Kas, I also made the short trip to see the church of Saint Nicholas (Santa Claus) and the ruins of Myra.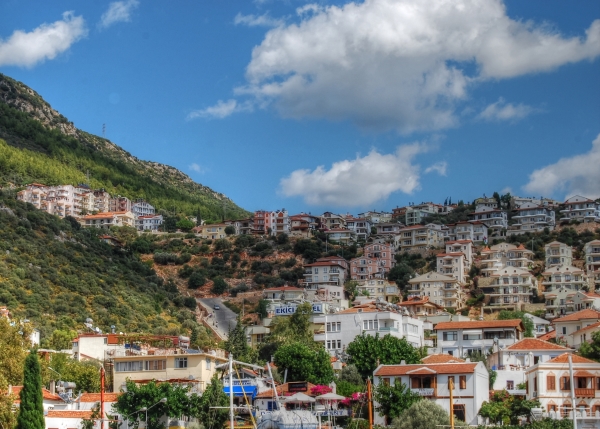 The stunning Fethiye region has many places to stay and things to do which makes it popular with families, couples, and groups of friends. Aside from the main town, smaller resorts to choose from include Hisaronu, Calis, Ovacik and British dominated Olu Deniz. Places to visit including the ruins of Tlos, rustic Yakapark fish restaurant, Saklikent gorge, Blue Lagoon and Butterfly valley.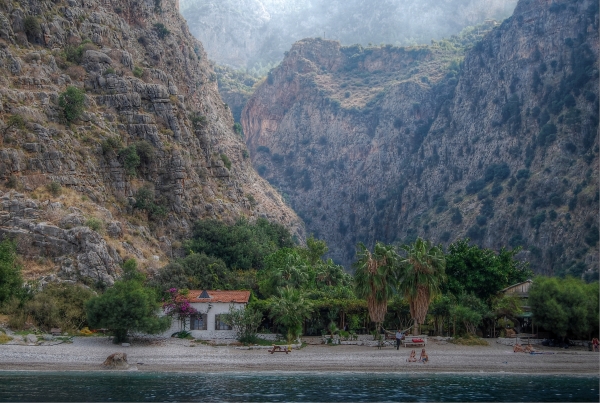 The Marmaris peninsula is the last on the coastline before it reaches the Aegean. The vibrant nighttime scenes of the main town attract party lovers, but for peace and quiet, opt to stay in the smaller resorts of Icmeler or Turunc.
Further Reading
See our Mediterranean Tour of Turkey
Tailor make your own tour of the Mediterranean coast