The diversity of culture, food, people, and traditions in the country of Turkey impress everyone but it also presents a variety of subjects for the perfect photograph holiday album. On every street, and in every town, intriguing opportunities await novice and experienced photographers. Scenic landscapes, friendly locals, ancient architecture and native animals, make Turkey a top destination for travel photography.
Region Specific Travel Photography Tips for Turkey
1: Some Turkish people do not like to be the subject of photographs. Ask politely first and if they do say yes, capture the shot in as natural pose as possible. When it comes to people photography, 99% of the time, natural shots are better than posed.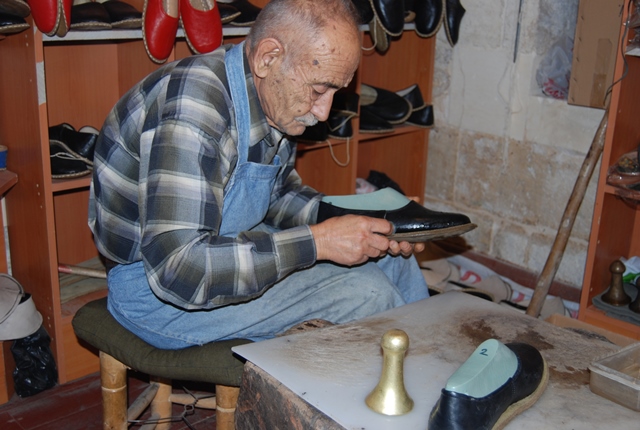 2: Istanbul is a bustling metropolis suitable for every type of photography including cuisine and historical sites but it is particularly favoured by expert photographers for its street photography. Main areas include Istiklal Avenue, the grand bazaar, local markets and Galata Bridge.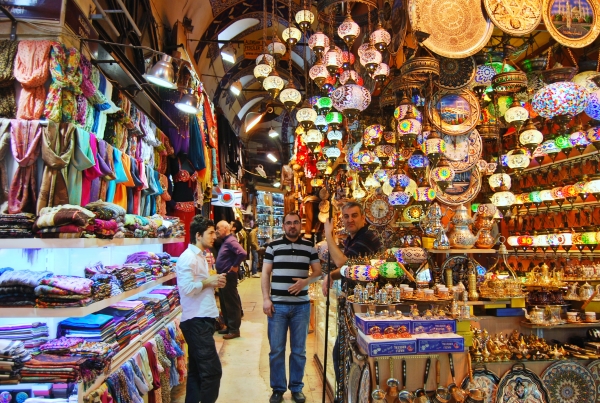 3: The Northeast of Turkey has stunning green landscape views of rolling mountains and traditional villages. Called the tea capital of Turkey, it is also home to the Laz and Hemsin ethnic groups, and is the ideal location for capturing images of culture.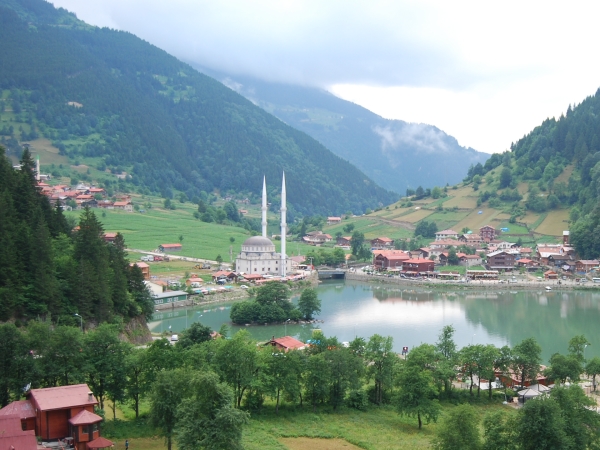 4: The Mediterranean coast is perfect for photography of ancient ruins. Follow the Lycian way trek to visit UNESCO sites like Xanthos or Tlos. The Lycian rock tombs overlooking the reed-lined river of Dalyan are also a favourite photography subject.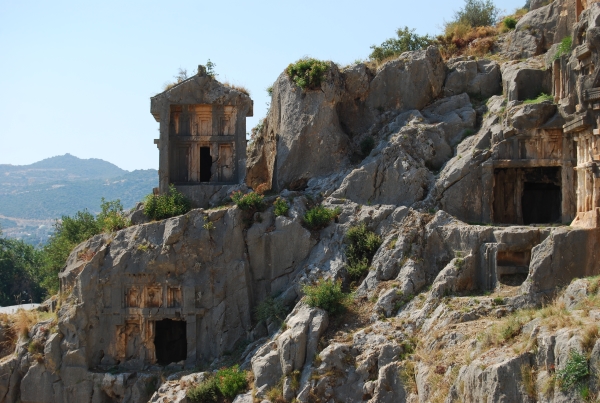 5: The central Anatolian region has a combination of all the above. Cappadocia presents mountain gorges and fairy chimney landscapes. Konya is the centre of Sufism in the country and has impressive examples of Seljuk Turk architecture. Visit the tomb of Rumi and also photograph a whirling dervish performance. Wildlife is abundant in the nearby region of Beypazari but keep an eye out for interesting Ottoman architecture in the old houses.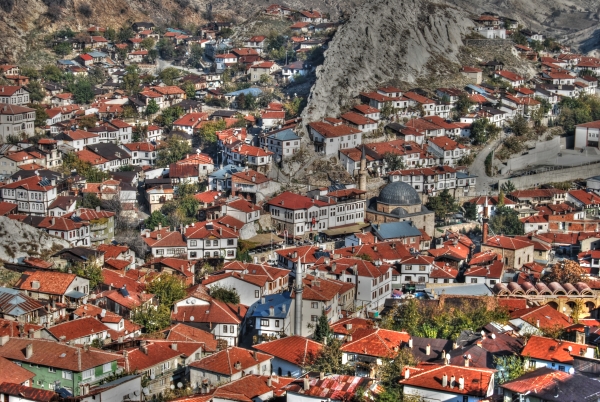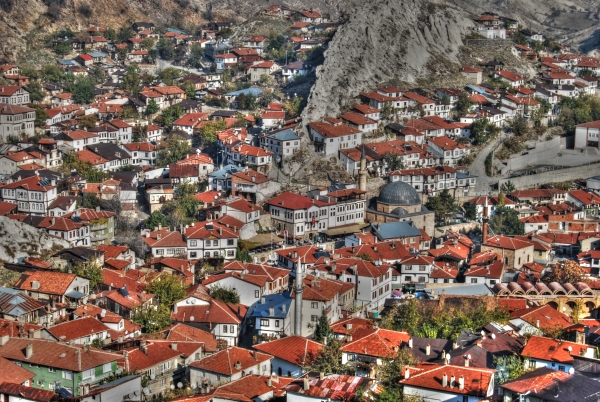 6: Traditional Turkish sports to photograph include the oil wrestling championships of Kirkpinar and the camel wrestling festival of Selcuk on the Aegean coast. Alternatively, paraglide in Kas or Olu Deniz if you want to photograph a birds-eye view of the landscape and grab your underwater camera to indulge in scuba diving hotspots like Kas or Bodrum.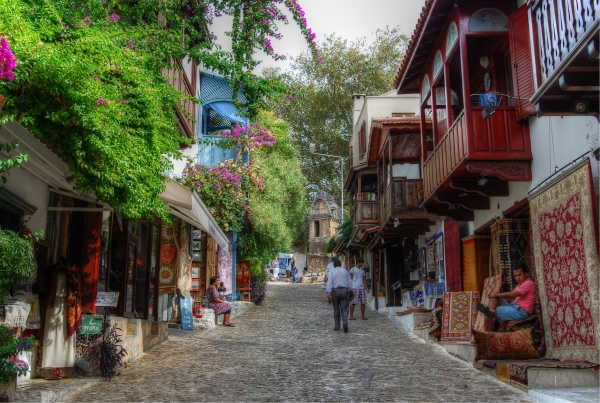 7: The Aegean or / and Mediterranean coasts, present vibrant sunset photographs and an ideal chance to practise silhouette photography. Sunrise hot air balloon trips in Cappadocia have also produced fantastic results for other photographers.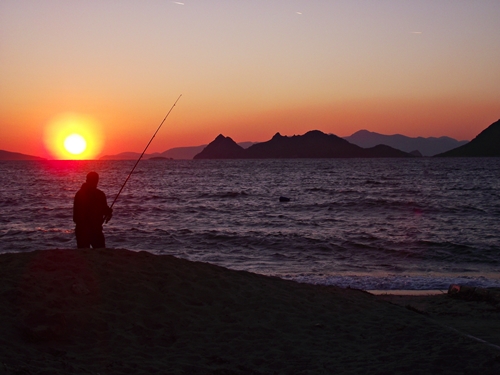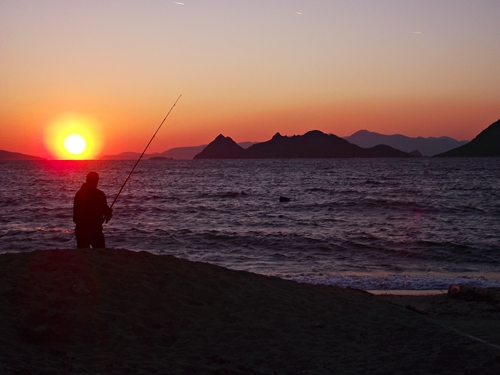 General Photography Tips for Travel in Turkey
1: Research locations that you will visit, and learn about the culture, traditions, cuisine etc, to  gain an idea of potential subjects for your photographs. Remember most historical sites have opening and closing times and some museums like the Dolmabahce Palace in Istanbul and Goreme Cave churches forbid indoor photography.
2: Prepare your equipment. As daft as this might sound, I once left my hotel without putting batteries in my camera. Do not forget chargers if applicable and back up your photos at the end of each day. I  use Picasa or Dropbox. If you are not traveling with a laptop, buy some memory cards and use a different one for each location or day.
3: When booking your accommodation, request a scenic view. Although hotels do not not guarantee them, they do make a difference. In Kusadasi, I captured stunning photos of the coastline and in Mardin; I snapped an amazing panoramic view over the ancient Mesopotamian plains.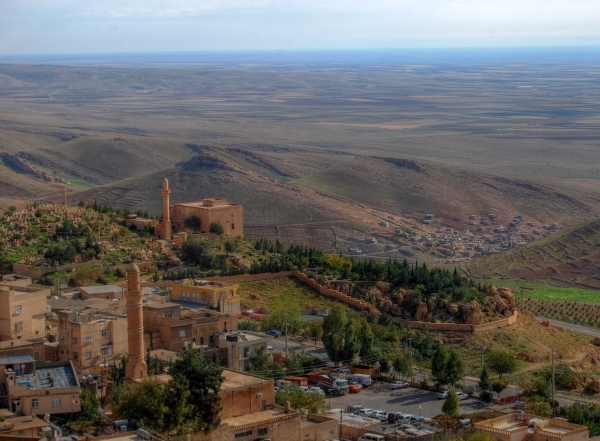 4: The great aspect about modern cameras, is deletion at the touch of the button. For this reason, take more than one picture of the same subject but in different modes. At the end of the day, review photographs and delete sub-standard pictures.
5: Most cameras have an auto mode and also A, P or S settings. Landscape views look so much better when taken in the Aperture (A) setting. This setting ensures the photograph has a large depth of field, and all of it is in focus and sharp.
6: Tripods are great for night time photography and fast moving subjects but be realistic. I like to travel light so walking around with my tripod is a burden for me. I use the auto settings on the camera for these occasions.
7: Usually, we only photograph what is in front of us, however if you are trekking, then turn around and look behind you. For artistic shots, hang the camera around your neck and let it balance at waist height. The results can be impressive.
8: Take a tip from the experts. Most travel photographs that you see on the Internet and in magazines have been edited using software like Photoshop. Novices will enjoy starting with the basic Picasa, which comes free with all Google accounts.
Further reading: One of Turkey's most famous photographers is Ara Guler who still resides in Istanbul. His passion was street photography and daily life in the city. Read more about his work here.
Contact us to learn details of up-and-coming photography tours throughout Turkey. For the independent and more experienced photographer, we also advise on ideal locations and assist with hotel, guide, and transport arrangements.