2018 Year of Troy in Turkey is a mass scale event to honour a legendary city of history in grand style and fanfare. The ruins in the North Aegean, western region of Turkey is already one of the country's top visited tourist attractions, and a popular daytrip from Istanbul, along with a visit to nearby Gallipoli. The celebrations will boost its famous status to even more popularity.
About Troy
The first mention of Troy was in one of greatest poems ever written, the Iliad by Homer. Depicting the Trojan wars, it introduced us to major characters involved in the dramatic plot line like King Agamemnon, the fighter Achilles, Helen, whose face launched 1000 ships, and of course the famous wooden horse that eventually enabled the Greeks to storm the city and end the war.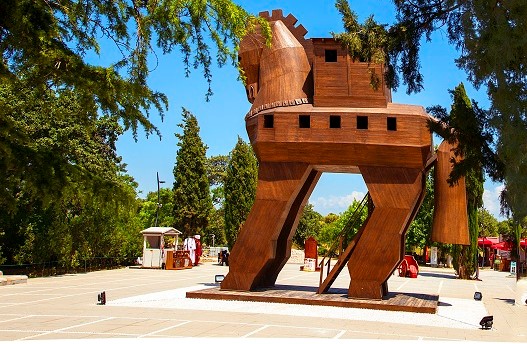 For many centuries, people assumed Troy was fictional but in the 19th century, archaeologists working on fields in the Canakkale region of Turkey found ancient ruins of landmark buildings but were unsure of their historical importance. Extensive research and gruelling work confirmed they had found the holy grail of historical cities, that was Troy.
It's archaeological and cultural significance quickly led the UNESCO World Heritage list to place it under protective status in 1998. 2018 is the 20th anniversary of its addition, hence the celebrations. Whether you not, you believe in Troy and its tales of love, death, jealousy and pride, visiting it in 2018, to see the elaborate celebrations adds a unique, onetime event to your itinerary.
Planned Celebrations for 2018 Year of Troy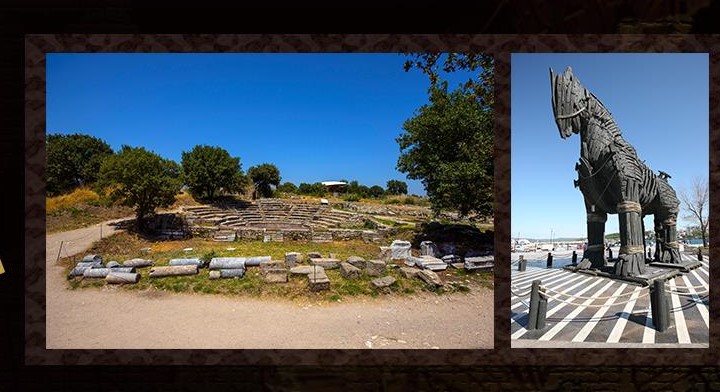 In 2018, the Turkish government expects 700,000 people to visit Troy Ancient Ruins and Museum. In addition, officials hope Brad Pitt, Orlando Bloom and Diane Kruger who starred in the epic remake of Troy, will accept their invitations to take centre stage.
Highlights to see include a newly opened museum covering 10,000 square metres that cost a staggering 14 million USD to build. Holding many important artefacts and antiques, mass intrigue lays with certain pieces of the Priam treasure, the personal jewellery collection of Helen of Troy, over whom the war began.
The Turkish State Theatre and Opera Company plan to re-enact dramatic scenes from the Trojan war and the famous dance troupe, Fire of Anatolia will also make a special appearance with a choreographed dance routine.
Lastly, the International Games of Troy plan to pit athletes of many nationalities against each other in old style competitions resembling that time including the sword, bow and arrow. 3D animation by experts, will also enable visitors can see virtual reconstructions of how the city looked over time. (Archaeologists say they have uncovered extensive remains of ten different versions of Troy built on top of each other.)
Turkey Travel Centre and 2018 Year of Troy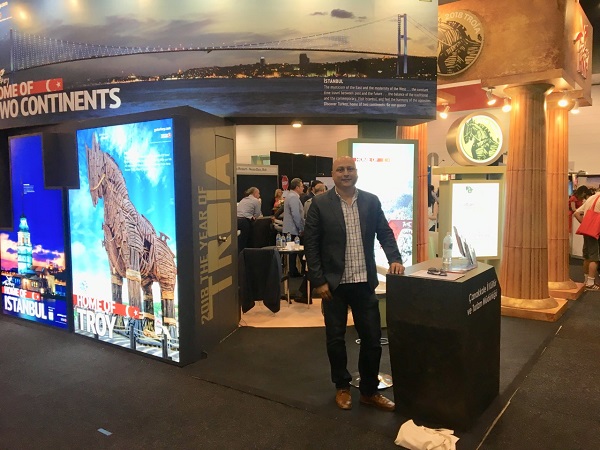 To help with promotions, the Turkey Travel Centre staffed the Turkish Booth at the Melbourne Travel Expo in February. We had great fun meeting everyone and helping travellers with their plans to visit Troy, the Canakkale peninsula and the rest of Turkey. We will staff the booth all year round, so drop by and see us or contact us here for more details of touring Turkey and seeing the delights of Troy.