As a tourism destination, Turkey has many prized jewels including mosques. Some are known for their outstanding architecture while others are classed as historical masterpieces due to their age. A survey carried out in March 2013, revealed there are 82,693 mosques in Turkey.
A majority of first-time visitors to the country may be wary of entering mosques due to their religious status as a non-Muslim but many mosques open their doors to the public, regardless of their religion. Touring a mosque is an immensely rich and rewarding experience that allows you to glimpse into the lives of Turkish Muslims.
Remember: When entering a mosque, men should wear trousers and women should keep their head, upper arms, midriff, cleavage and legs covered.
Famous Mosques to Visit while in Turkey
Blue Mosque in Istanbul
Built in 1616, this mosque is aptly named because of the blue tiles that adorn the upper level but these pale in comparison to its spellbinding architecture, of magnificent domes and six majestic minarets penetrating the skyline of this bustling metropolis. The Blue Mosque is not only a significant aesthetic landmark, but also fully functioning so visiting times are restricted to when prayer is not in session.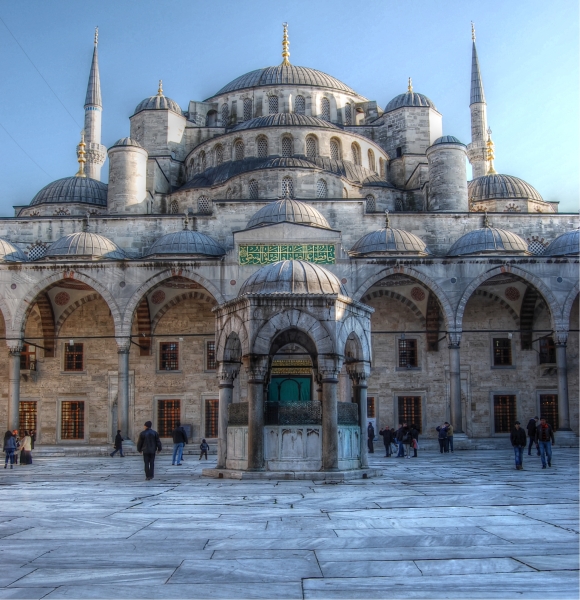 Ulu Cami in Bursa
The Bursa Grand Mosque, locally known as Ulu Cami, was built during the late 14th century. Representing strong Seljuk architecture, it has 20 small domes and 2 impressive minarets. Inside, large and exquisite columns support the high domes, and are complemented by Islamic calligraphy inscribed on the walls, columns and plates.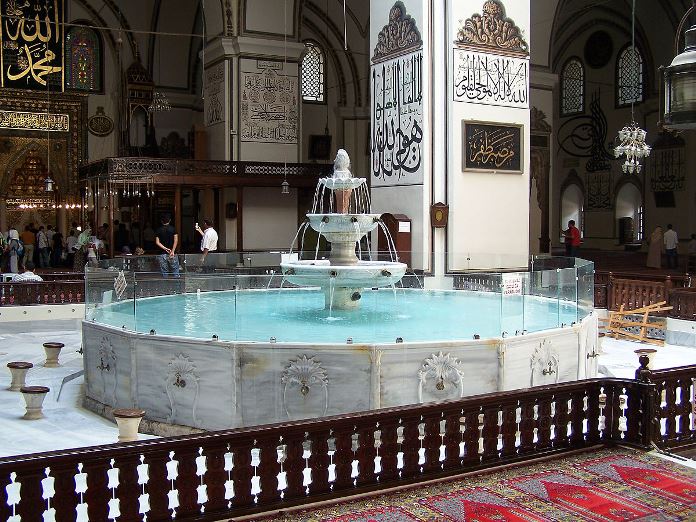 Grand Mosque in Mardin
The Grand Mosque was constructed between 1184 and 1200, although records suggest the single minaret overlooking the ancient Mesopotamia plains was erected towards the end of the 19th century. Leading Assyrian orthodox scholars have said the Grand Mosque was converted from a Christian church but no further investigations have confirmed this. A massive dome is erected on six piers and the architecture is further complemented by porches and a small intricately decorated fountain.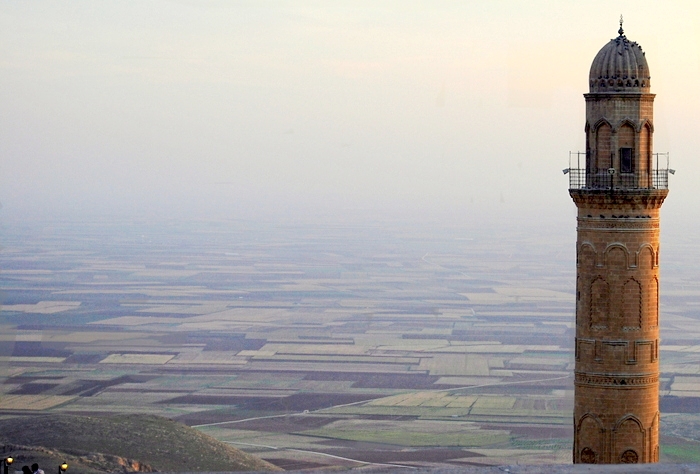 Old Mosque in Edirne
Under the orders of Ottoman Sultan Mehmet I, the mosque was designed by architect Haji Alaeddin and executed by builder Omer bin Ibrahim in 1414. True to the design of Ottoman mosques, it features bright, intricate designs, a high dome, magnificent marble door frame and imposing minarets. Calligraphy and canopy-covered faucets were also incorporated into the design during the 19th-century series of restoration.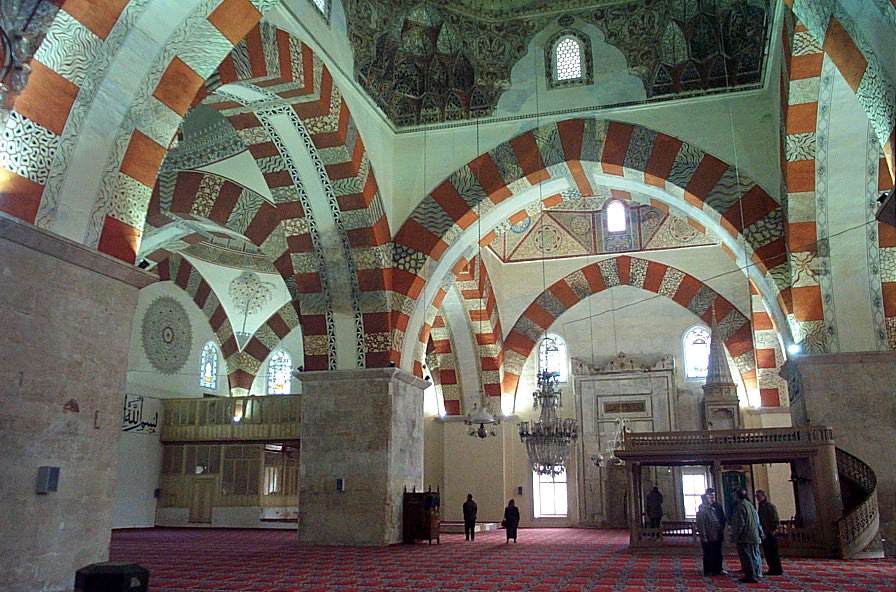 Rustem Pasha Mosque in Istanbul
This mosque with its single focal dome, four smaller domes and just one minaret pales in comparison with Istanbul's other grandiose mosques, but beauty is not something the Rustem Pasha Mosque is short of. The 2300-plus intricately designed 16th-century Iznik tiles decorating the inside have a floral and geometric theme that complements the Ottoman architecture and massive glass chandeliers cascade gracefully from the mosque's ceilings.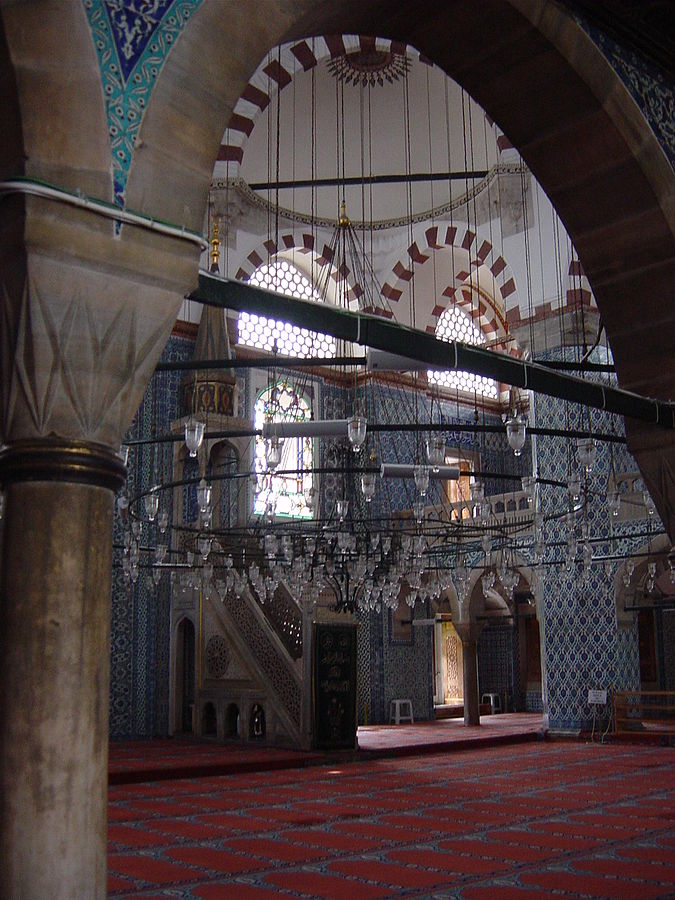 Suleymaniye Mosque
The mosques in Istanbul are symbols of the opulence of the Ottoman era and one of the grandest is the Suleymaniye Mosque dating from the 16th century. Curiously, the Suleymaniye Mosque takes after the appearance of the Hagia Sophia, which isn't caused by a lack in originality, but instead, an effort to preserve and continue the rich past of Istanbul. Much debate has taken place about which design looked better, the original design of the mosque or Fossati's baroque-inspired restoration after the 1660 fire.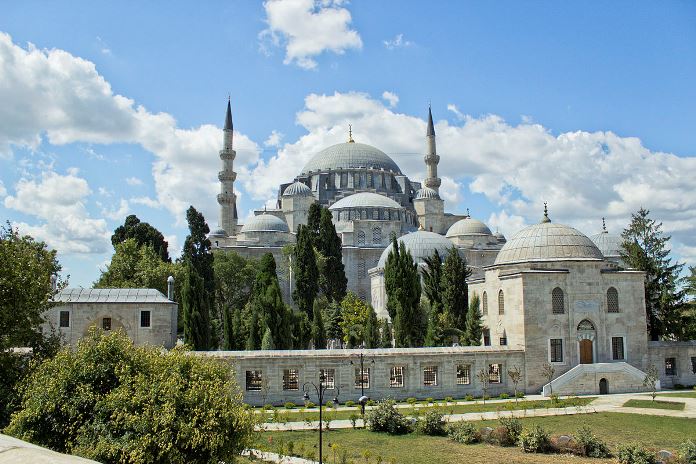 Ulu Cami in Diyarbakir
The Diyarbakir Ulu Cami, or Great Mosque, is one of the oldest mosques in Turkey and greatly respected because of its representation of ancient Mesopotamia. Originally constructed in 639, ancient materials were used in its 1092 restoration and renovation. The mosque spans 80 x 80 meters and was impressively constructed from cut stone. Prominent features of the Ulu Mosque are its rectangular minaret, its decorated walls and the fountain dating from 1849.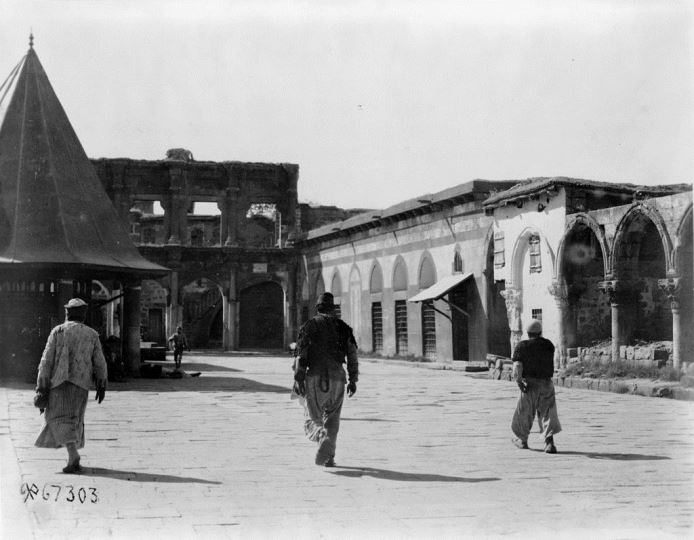 Further Reading
Image Credits
"Bursa 7029" by User:Darwinek
"Süleymaniye Mosque exterior view" by İhsan Deniz Kılıçoğlu
"Interior of Old Mosque in Edirne" by Nevit Dilmen
"DSC04153 Istanbul – Rüstem Pasha camii – Foto G. Dall'Orto 26-5-2006"