The simple but humble soup is a staple part of Turkish cuisine. When I first came to Turkey, I was quite amused after a night out partying, to be eating in the soup kitchen, rather than heading for the local kebab shop. I was even more surprised when working in an office once, to find to my co-workers ordering soup deliveries for breakfast. I learned that before the staple Turkish breakfast was introduced, soup was commonly eaten.
Very often, when dining out or if you are invited around to someone's house for dinner, you will be offered soup as a starter. The variety most commonly made in the house is Mercimek soup. (Lentils) In local soup kitchens, you will find the normal mushroom and tomato soup served; however, other flavours that do not appear on many Western menus are worth trying at least once.
Note: Turkish word for soup: Corba
Four Popular varieties of Turkish Soups
Yayla is a soup specific to the Black sea region. Yayla refers to the summerhouses in the green plateaus of the Kackar Mountains. The locals migrate there during the summer to escape the heat. Essential ingredients in this soup are rice, yogurt, and an egg yolk.
Sultan's soup is also known as Ottoman soup. Originally served to the sultans of that era, it is typically made from chicken, thickened with flour and an egg yolk and then flavoured with blanched almonds.
Lahana : This is a simple cabbage soup but head to the Black Sea Region of Turkey and black cabbage soup is served instead. This vegetable is grown in abundance in the region and also served stuffed with rice and pine nuts to make Sarma.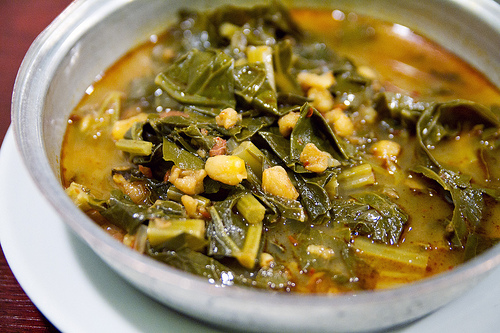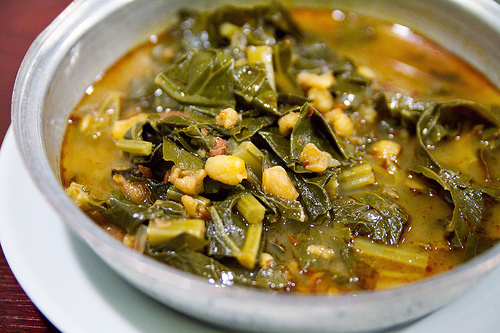 Paça: This dish originated from the Middle East rather than Turkey specifically. The main ingredient is normally part of a cow or sheep  including its feet or head. In the Southeastern city of Gaziantep, cows' heads in the windows of the local soup kitchens are a common sight. Traditionally, you should sprinkle hot chilli flakes or stir a garlic sauce in it to complete the flavour.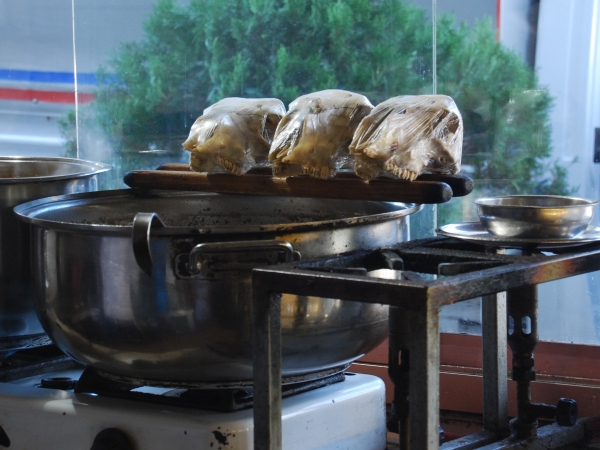 Iskembe appears on every menu in a traditional Turkish restaurant. (Lokanta). The main ingredient is tripe but cooking techniques and additional ingredients can vary from region to region.
An exciting way to learn about Turkish cuisine is to attend a short cooking class while in Istanbul. Working alongside a qualified chef, you will cook many delicious starters, main courses, and puddings. After sitting down to sample the results of your work, take away the recipes so you can replicate the dishes at home. Learn more…
Other Posts about Turkish Food
Turkish Icecream : See how ice cream is served in Turkey
Turkish Desserts : A look at the top ten Turkish desserts
Seafood Cuisine : Typically to the Aegean coast, seafood is served in many coastal restaurants