A visit to the ruins of the Apollo Temple makes for a fascinating experience for lovers of romance and history. It is believed to be the place where Anthony met Cleopatra; he presented the Apollo Temple as a token of his love and devotion to her.
Even without the romantic angle, the Apollo Temple is a magnificent work of architecture dating back to 2nd century AD. What made it different from other temples of that era, is its antechamber which had a pair of massive Corinthian columns.  It was built in honor of Apollo, the god of light and music.
Visit Apollo Temple
We visit  Apollo temple and other ancient ruins of Side, on the Lycian Classic 12 day tour of Turkey. Find out more here.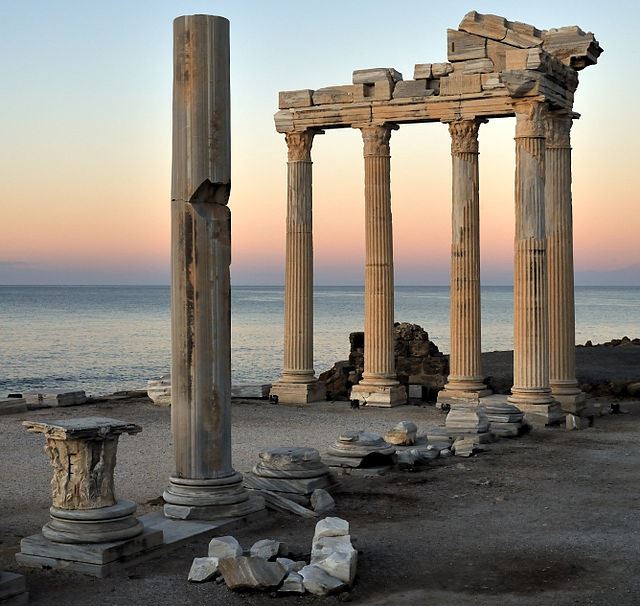 (Image Credit)