Throughout history, man has always adapted to natural landscapes and to making good use of resources. The beehive houses of Harran are a perfect example of this. They first appeared around 3000 years ago and although now days, most are used as tourist exhibitions, they are still a marvellous insight into life during history.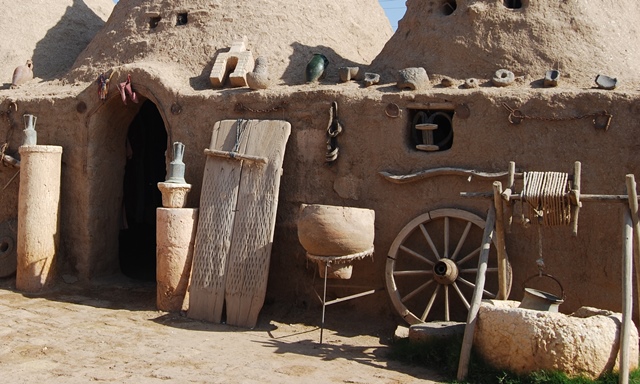 Used up until the 1980s, the traditional method of constructing them with bricks and mud, was with an aim to be cool in summer, yet warm in winter. The circle shape also deflected the blast of strong winds and torrential rainfall.
Although the beehive houses in Turkey are specific to the region of Harran, their designs were used all over the world including Africa and Scotland. Owners could extend their houses by constructing, archways between the dome shaped houses and eventually over time, some of the houses became quite luxurious compared to standards of that era.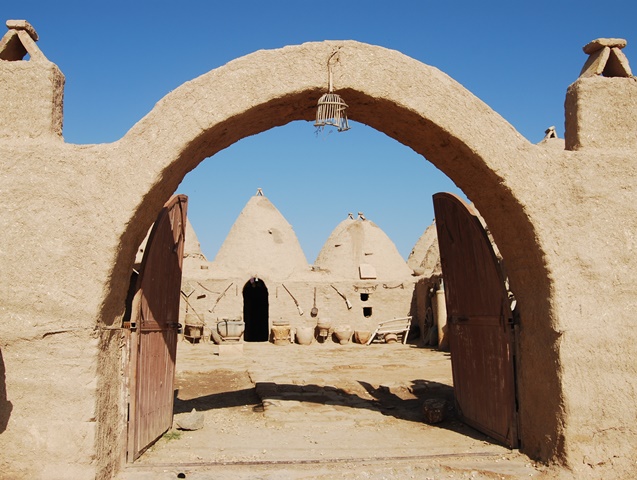 How to get to Harran
The closest city with hotel accommodation is Urfa but no direct bus route heads in the direction of Harran. You can hire a car for the day or alternatively, look at our Southeast tours, which visit numerous attractions, historical ruins, and local villages of Southeast Turkey.
Photos: Inside the Harran Beehive houses