When you have two star tourist attractions to tempt the palate, such as Cappadocia and Ephesus, it is easy to forget everything in between – and yet Turkey has so much to offer 'in the middle'.
Cappadocia in Central Anatolia – the land of horses, fairy chimneys and underground cities – to Ephesus – the revered, but now ruined city which stands south of Izmir – will take the traveller about 12 hours and 720 kilometres to complete.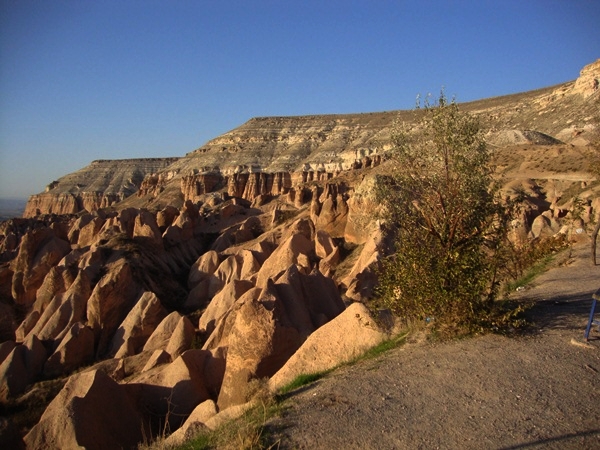 There are a number of options to travel between the two: by car, plane, train and bus.
If you are taking the bus, then you can travel between Nevşehir in Cappadocia to İzmir before changing to a local bus to Selcuk and Ephesus.
If you opt for a plane, then Izmir to Kayseri is an excellent option with domestic airline providers on hand.
A combination of train and bus will see you on a bus from Cappadocia to Ankara and then a train on to Izmir before departing for Ephesus.
However, if you take a car between the two sites, then why not take your time and enjoy the views as you head from Nevşehir along the Silk Road to Sultanhanı.
If you want to stop off, then why not land in Konya, the home of Whirling Dervishes; great Seljuk Turkish buildings, and the Mevlana Museum.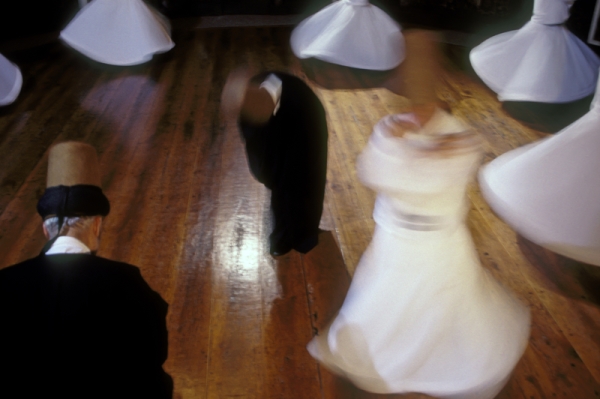 The Dervishes are one of the many fantastic images of Turkey: the Dervish originates from the Mevlevi Sufi order which was founded in the 13th century by Celaleddin Mevlana Rumi.
On your next day you will pass through Turkey's renowned lake country where you can stop at Eğirdir and take in the great views. Onwards you can overnight in Pamukkale (cotton castle in Turkish).
Pamukkale, located in Denizli Province, is a city that contains natural hot springs and travertines, terraces of carbonate minerals left by the flowing water.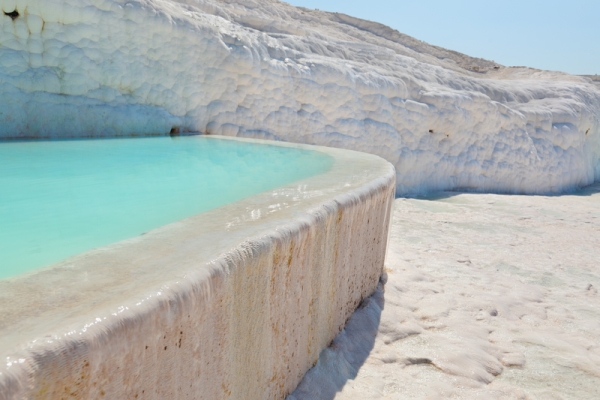 Tourists can enjoy the bathing pools which have been used for thousands of years. The terraces are made of travertine, a sedimentary rock deposited by water from the hot springs.
While in the area, you should visit Aphrodisias, named after Aphrodite, the Greek goddess of love, and once a famous school of marble sculpture.
From there, you can travel through the towns of Denizli and Aydin before heading, via the beautiful Meander River Valley, to Ephesus where you will be able to take in its 24,000-capacity theatre, once the largest in the ancient world, with its three-storey building.
It also houses the Library of Celsus to store 12,000 scrolls and serve as a monumental tomb for Celsus, the governor of Asia. The city was also famed for the Temple of Artemis, one of the Seven Wonders of the Ancient World.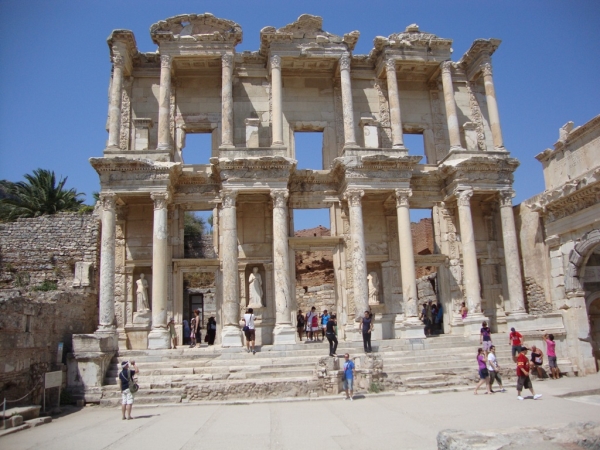 Did you know?
The Turkey travel centre can organise Full guided or semi independent tours of all regions in Turkey including Cappadocia and Ephesus. More information on  tailor making your own tour here.