Growing up in the UK, the dating scene was not an ordeal. We no longer needed the approval of our dads and the days of being chaperoned while on a date were firmly rooted in the history books.
The ladette era of the 90's  prompted females to demand independence and if they wanted to have a one night stand and walk away in the morning, they were going to do it, whether their public reputation was tarnished or not.
Therefore, when I moved to Turkey, I was in for a shock, especially when it came to the dating scene. Looking back, I realize my naivety was shining like a lighthouse beacon.
I was 25 years old, single, very naïve and had not considered researching cultural differences that I was likely to encounter.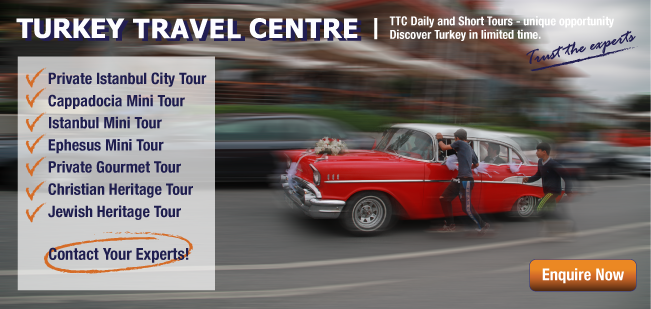 The Milk Bottle on the Rooftop
The first signs of a difference in courting rituals between my home country of the UK and Turkey were evident on my first holiday. We had signed up for a rough and tumble Jeep safari around the mountains of Marmaris.
We passed beautiful waterfalls on unknown country roads before arriving at a small village. This was traditional Turkey away from the manmade holiday resorts. Despite the heat of the summer sun, the women were dressed in long sleeve shirts, traditional flower pants and their heads were covered.
Gardens were filled with goats and chickens running around bundles of chopped firewood. The local teahouses were filled with old men assessing the foreigners who had so abruptly arrived in their village. However, I was more interested in the roof of one of the houses. An empty milk bottle stood on the beam.
The guide told me the father of the house had put it there. It was a sign that his daughter was ready for marriage. Any man who could knock the milk bottle off the roof could ask for the daughters hand in marriage. The father would then asses the suitor's financial position and the ability to provide for his daughter and the children that would be born so soon after the wedding.
More Dating  Customs in Turkey
I was truly shocked and over the next five years would hear of many other regional traditions. Ranging from the girl  judged on her potential  to be a good wife from how good her coffee tasted. There was also the tale of a girls dowry would depend on how much she weighed, hence the encouragement by the family to put on weight.
The traditions and wedding styles largely depends on which area of Turkey the couple originates. One friend working in tourism returned to his village, to follow up a potential match arranged by his mother. The marriage was not allowed because the man continued working in tourism, and this was not considered a stable income.
In rural parts of Turkey, a huge difference is whether the girl is a virgin or not, hence you will not see her in any bars, as rumors will start about her virgin status.
Yet in the large cities that have adopted western trends such as Istanbul and Izmir, you will openly see young couples kissing and cuddling in public and women in bars.
Thankfully, my experience of the Turkish courting ritual was a lot easier maybe because I was a western girl. After just a few dates, my then to be husband moved in with me but we were considered as living in sin.
So we married within six months, perhaps because of pressure from the family to grow up and be adults! Thankfully, the question of my virginity was never discussed even though I was ordered to wear a red virgin ribbon around my wedding dress.
Ours was a fast paced love affair yet my husband's sister was traditionally courted because her marriage was arranged.
This is where you have to be careful as many people assume arranged and forced marriage to be the same thing. It is not.
My husband's sister was identified as a potential bride for one young man living in the same town. After family discussions about his ability to provide as a father and husband, my husband's sister said yes to the marriage.
There were no dates. She never had to complete the walk of shame in the early hours of the morning. She never had to buy that little black dress and high heels to impress.
Could it be that dating in Turkey is a lot easier than in the western world?
Every day, I am in Turkey, I learn more and more about my adopted country and it never fails to surprise but as Turkey moves further towards western values and trends, I wonder what will happen to the traditional Turkish dating rituals of the past.
This tour explores the cultural heritage of Turkey from the East to the West. It is the perfect way to learn more about the country through visiting Istanbul, Cappadocia, Antalya &  the Southeast. Learn more…