Worldwide, the travel industry is constantly finding new ideas to make travel accessible to everyone. This includes the genre of disabled and handicap travel. Booking agents and official tourism organizations want disabled people to enjoy the same attractions, highlights, and destinations that able-bodied travellers visit. This is all good in theory but how does the country of Turkey accommodate them and what kind of assistance can they expect?
Is Turkey Suitable for Disabled Travellers?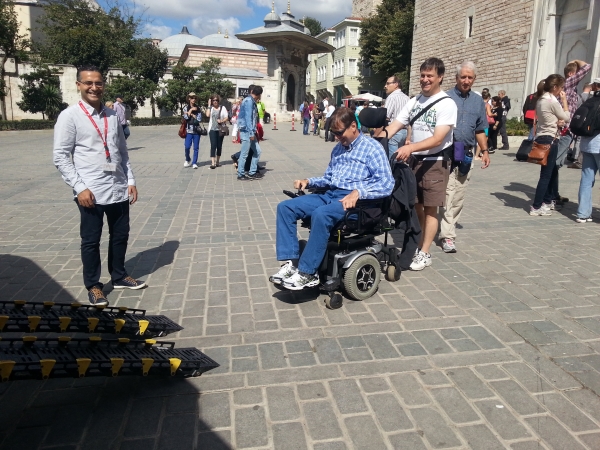 Ten years ago, amenities provided for disabled travellers in Turkey were very poor. Even the local Turks had a hard time getting about. However, in the last five years, more regions are updating facilities and buildings to accommodate everyone.
Newly built hotels are allocating adapted rooms, wheelchair ramps are built into most public buildings, (although sometimes, they are very steep). New airports in the West of Turkey like Istanbul Ataturk or Izmir, have also installed facilities.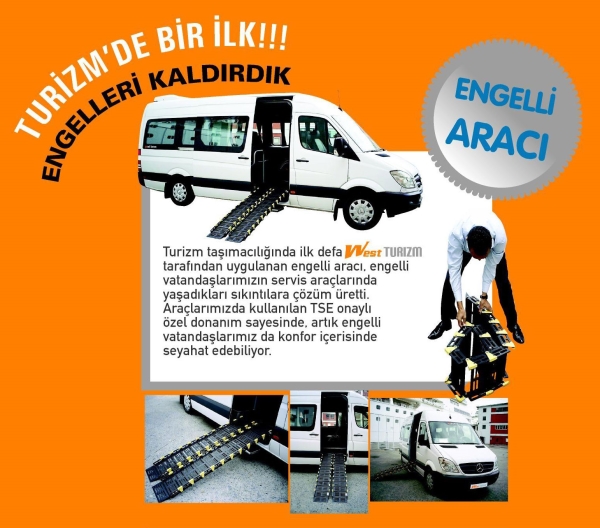 Unfortunately, disabled travellers might find themselves at a disadvantage in undeveloped areas, mostly in the East of Turkey. Some towns have poorly maintained roads with high kerbs and loose gravel. Public toilets at bus stations and cafes do not have a specially allocated cubicle and may even be the old-fashioned "hole in the floor" Middle Eastern toilets.
So Should Disabled People Abandon Their Travel Plans to Turkey?
Most certainly not. Turkish people are notorious for the belief of "where there is a will, there is a way." Taxi and bus drivers are extremely helpful and even strangers passing by, who see a person in need of help, will always assist. For every downside of travelling in Turkey, there is a solution or alternative preference.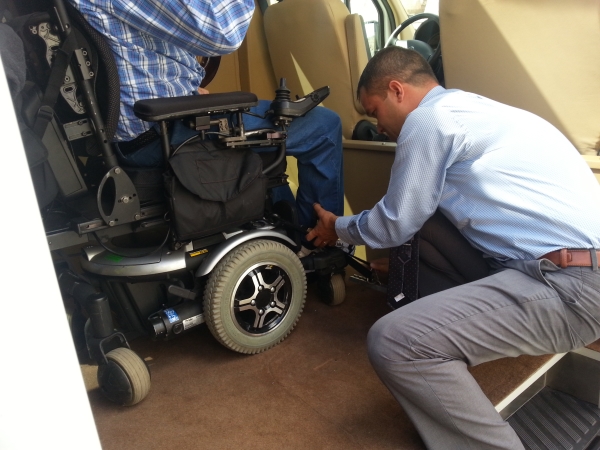 Disabled Travellers in Istanbul
Most people on their first visit to Turkey want to see Istanbul. As the colourful metropolis between East and West, its main attractions date from the Byzantine and Ottoman eras. It has also adopted most western practises so disabled people can enjoy their time there. Here are a few pointers regarding the main sites to see.
Most attractions are in the Sultan Ahmet area.
The Basilica Cistern has a separate entrance for disabled travellers.
The Blue Mosque does not allow wheelchairs inside because the carpet is very old; however, they provide their own wheelchairs that have clean wheels.
The Hagia Sophia has excellent wheelchair ramps into the main hall, although the upper level is impossible to reach because it is a winding staircase with cobbled stones.
The Topkapi Palace, former home to the Ottoman Sultans is mostly accessible. There are a few cobbled areas but the harem and treasury that are especially interesting can be easily accessed.
Another highlighted trip is a cruise of the Bosphorus and boats with allocated wheelchair ramps and staff will assist you.
Our Advice
Check with us, re your travel plans and we can advise on whether the destination or attraction can accommodate disabled people.
We also work closely with hotels that have facilities for disabled travellers and we have our own special adapted vehicle. It is purposely built for wheelchair users and includes a ramp and large seating areas without hampering other aspects like window views or the comfort factor.
You can book private tours to travel around destinations at your own pace or you are welcome to join our group tours.
All tour guides in Turkey are licensed and have direct contact with the centres and government establishments that run highlighted attractions, so most requests  can be accommodated.
Further Reading : Review all of our tours around Turkey or contact us to discuss specific arrangements or ask questions.