We want to make it as easy as possible for readers to get connected with the country of Turkey and one way we have done that is to publish our brochure on Issuu. It is the fastest growing digital publishing platform in the world because it makes it easy for readers to get the information they want.
Our brochure on Issuu is displayed in a beautiful 150 dpi resolution size and you the reader, can choose from a single or two ­page layout option. If you want to read offline or print our brochure, you can also download it so that you have your own paper copy.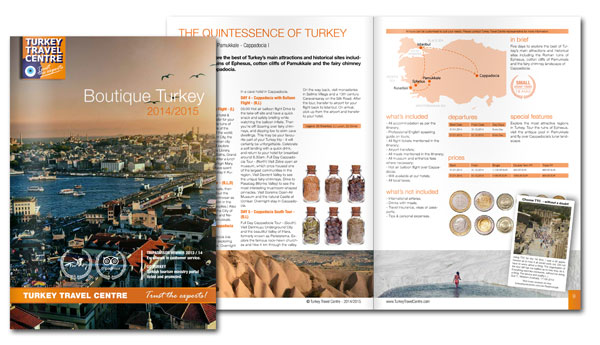 What is included in our brochure?
The brief background of our company
Detailed itineraries for our most popular tours including gulet tours
Details of the hotel accommodation that we use
Reviews from previous customers
A language guide to use for basic phrases while you are in the country
Details of how to contact us including on social media sites like Facebook
If what you have in mind is not listed, we can always put together an itinerary to suit your needs. From sailing the Mediterranean on a traditional gulet to an early morning hot air balloon trip in Cappadocia, exploring UNESCO World Heritage sites or indulging in culture, food and drink. Anything is possible!
What to do now?
Visit Issuu here to read the brochure online, email it to your friends or download it to read later.