The landscape of Turkey is very diverse and if you head to the Black sea region, there is an abundance of mountains, pine forest hills and waterfalls. One of them is the Gelin Tulu waterfall. Located in the Ayder plateau, it earned its name from locals who thought of a bride's veil when they saw it.
A stay in the Ayder plateau is recommended when you visit the Black sea region. In the past, the plateau was only used by hikers who were planning to go further up the Kackar mountains but these days, people visit Ayder because of its natural beauty and  tourism facilities have improved.  Most people, who venture further up the mountain, do so to visit the Yaylas of the Demirkapi plateau. Yaylas are wooden houses in the mountains and locals move there in the summer to escape the intense heat.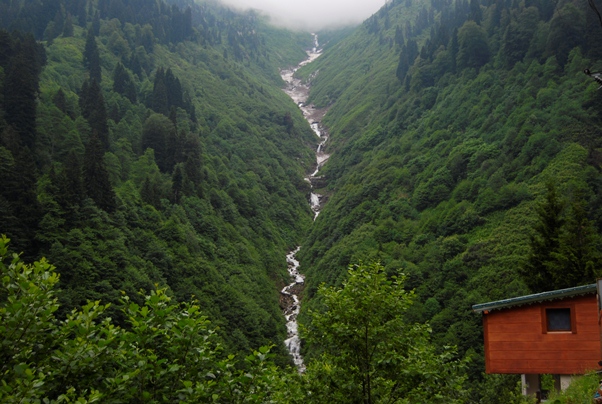 Hotels in the Ayder plateau are built in the traditional wood style and if you get a chance to meet the locals, take some time out to learn about their Laz cultures and traditions. No matter where you are in Ayder, you will hear the sound of fast water gushing down the mountainside. That sound is Gelin waterfall and unless you visit in the wintertime when it is frozen over, it is a beautiful site to see.
Black Sea Tour
Spend four or more days touring the highlights of the black sea region. Explore the green plateaus and stay in traditional wooden hotels…Find out more…