For many years, golfing enthusiasts focused on countries like the USA or Spain for their holidays. Both are well equipped and built a solid reputation of professionalism in the golfing holiday niche. However, one country attracting admiration is Turkey.
It received an extra boost in 2013, when Tiger Woods played in the Turkish Airlines Open. Anyone considering a golfing holiday in Turkey is making a wise choice, because the country is keen to promote itself through well-designed courses, modern accommodation, superb service, and value for money.
Belek: The Mecca of Golf in Turkey
The region most famous for its golfing facilities is Belek on the Mediterranean coast. Well known in the tourism industry for luxury hotels, it now has more golf courses than anywhere else in the country.
Perhaps part of the lure is a wide variety of other attractions making it an ideal destination for a family with different interests. While mom or dad plays golf, kids can enjoy water sports on the beach, visit famous historical sites or explore the neighbouring Antalya city centre or the rustic holiday resort of Side. Belek also has a short transfer time of just 45 minutes from the nearest airport of Antalya.
Popular Golf Courses in Belek
The Montgomerie Maxx Royal covers 260 acres, has eight lakes, and is considered "Challenging and undulating with plenty of strategic options." Also available is the golf academy for players looking to improve their game. Nearest accommodation includes the attached five stars Montgomerie Maxx or the nearby Voyage Belek Golf and Spa.

TAT International Golf Club was designed by the renowned Hawtree Golf Course Architects in England and this 27 hole golf course will test the most determined of golfers. The natural landscape was left intact where possible to provide challenges of dunes, lakes, and trees.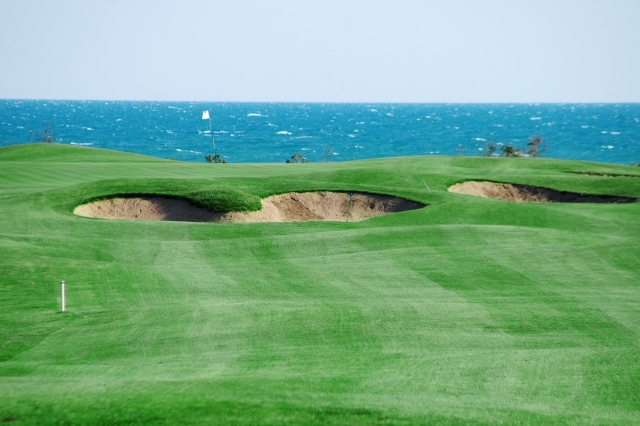 Kaya Eagles Golf Club is designed to accommodate all levels of golfers from novices to professionals. For partners that have no interest in golf, the nearby hotel specialises in spa, thermal and wellness treatments, otherwise recommended accommodation are the luxury Kaya Villas. This golf club is extremely popular with Turks from all big cities around the country.
Sueno Golf Club opened in 2007 with 1500 acres and since then has progressed to host two 18 hole courses, one called Pine and one called Dunes. A golf academy with professional instructors is situated on site along with spa and thermal facilities, football, tennis, and water sports for non-golf players.

Caraya Golf Academy has been around since the beginning of the golfing boom in Belek and has established a reputation for excellence. Thanks to installed lights, it is also possible to play golf at night.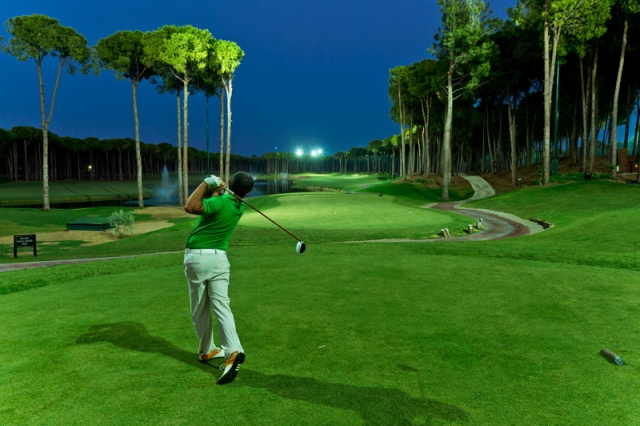 Gloria Golf Club is another establishment that contributed towards building up the golf travel niche in Turkey. They have 3 courses; the 18 hole Gloria Championship, 9 hole Gloria Verde and the 18 hole New Championship Golf Course.
Further Reading: Contact us for further information and assistance on organizing your golfing holiday in Belek. Alternatively, read more about the region of Belek and things to do in Antalya.