One of the most famous empires throughout history is without a doubt, the Ottomans. At one stage, they ruled nearly half the world and their traditions, religion and beliefs spread across their kingdom.
Their capital that was Constantinople is now known as Istanbul and it is the ideal destination to gain an insight of the Sultans, their entourages, their families and historical timeline. The Ottoman landmarks that cover the city include palaces, mosques, castles and much more.
Top 5 Ottoman Empire Attractions in Istanbul
The Grand Topkapi Palace
At least half a day is needed to explore this palace and its large extensive grounds. As the hub of the Ottoman Empire, when they first invaded Constantinople in 1453, the complex grew to become a fully functioning city.
It was the nerve centre for many sultans who occupied it for 400 years until the new, modern and more westernized Dolmabahce Palace was built. Areas to explore include the kitchens, circumcision rooms, jewellery and armoury exhibitions, although the area gaining the most admiration is the décor of the harem.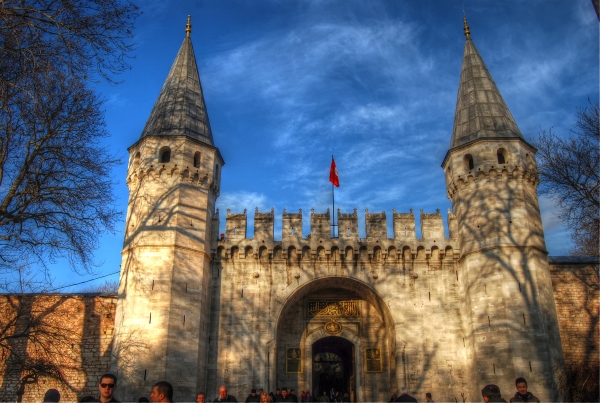 The Majestic Blue Mosque
Built between 1609 and 1616 by the Ottoman Empire's most favoured architect, Mimar Sinan, the Blue Mosque is often the first attraction that tourists visit. Taking its name from blue stained glass windows and exquisite Iznik tiles, its most quirky characteristic is the six minarets instead of the normal four.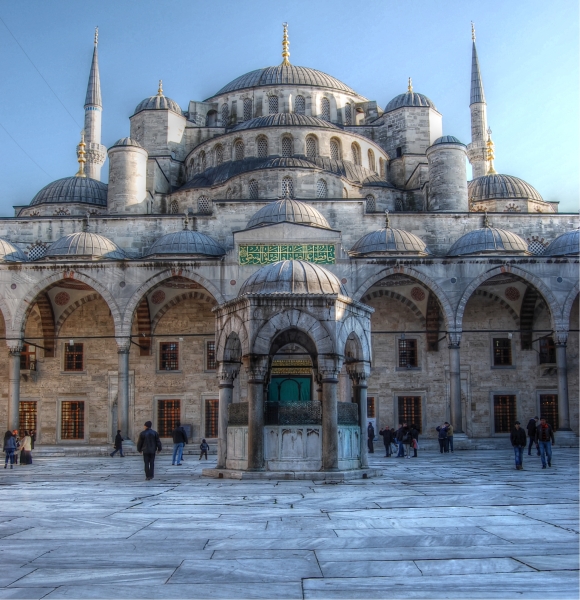 Rumeli Castle
This landmark is more iconic than anything. It was used by the sultan Mehmet the 2nd to prepare his invasion of Constantinople in 1452. Restoration took place in 1953 and although the interiors are available for viewing, most visitors appreciate seeing the exterior while on a tour of the Bosphorus.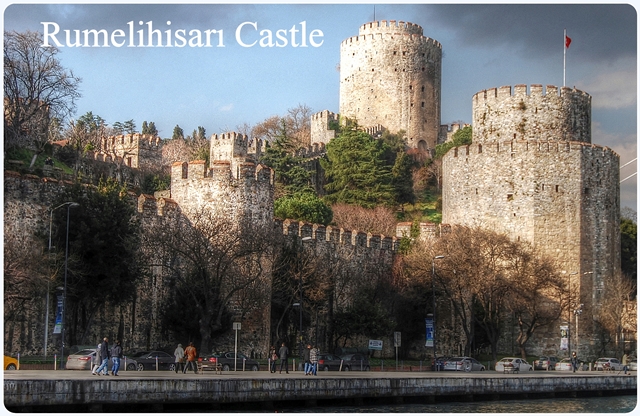 Grand Bazaar
As one of the biggest shopping centres in the world, the Grand Bazaar is a maze of hundreds of streets and thousands of shops. In true Ottoman fashion, traders are grouped together according to the product they sell. Built in 1461, don't be surprised to lose your way within the bazaar unless you are with a knowledgeable guide.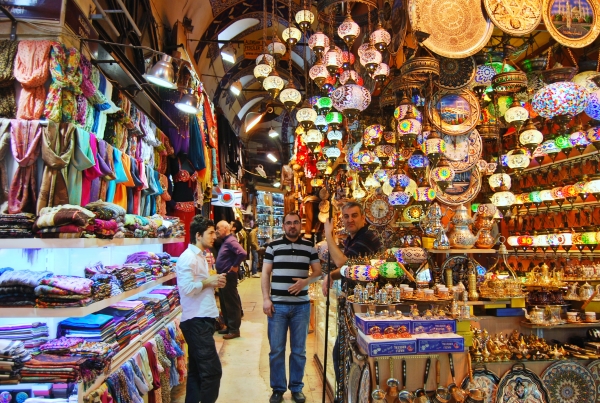 The Westernized Dolmabahce Palace
As the last home of the Ottoman Empire, Dolmabahce Palace is a sick contrast when comparing the lush décor with the fact that at the time of its construction, the Ottoman Empire was nearly broke and classed as the "sick man of Europe. "
Separated into the harem (for women) and Selanik (for men) areas, it has 258 rooms but one in particular is favoured because it was the death place of Mustafa Kemal Ataturk, the founder of the Modern day republic of Turkey.
All these Ottoman landmarks can be seen on our daily and package tours of Istanbul. Find out more here