Apart from being the first capital of the Ottoman Empire, Bursa is famous for being a green city, where the government efficiently enforces environmental laws, making the town a refreshing sight. Bursa holds a very rich history, but you may be surprised to see modern city buildings side by side with remarkable ancient structures.
Just admire the structures and you'll have a glimpse of Bursa's history; or better yet, visit a couple of their many museums such as…
The Bursa Archeology Museum
There are also plenty of mosques scattered all over the town, most remarkable of which is the Ulu Cami, built in the late 14th century. After a day tour around Bursa, tourists ride a cable car hiking up the slopes of Uludag for a skiing weekend, one of Bursa's biggest attractions.
Other Places to Visit in Bursa
Saitabat Waterfall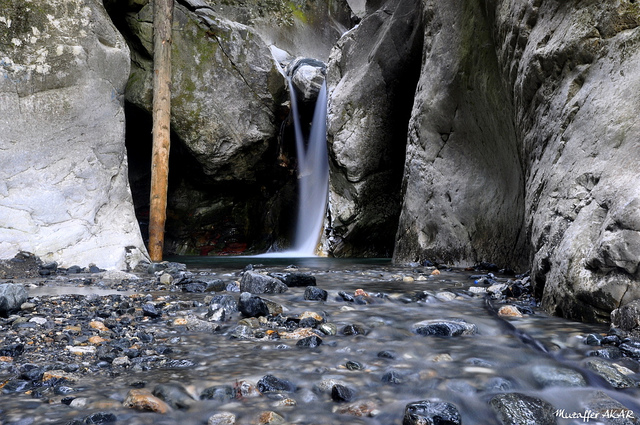 Nature lovers must not miss Saitabat, a gushing 3-feet waterfall that originates from a canyon. It got its name from the Saitabat variety of pigeons that flourishes in the area. It is found at the foot of Mt. Uludag, about 12 kilometers from Bursa.
There are water sports that you may enjoy in the Saitabat Waterfall, but what actually draws people to the falls is the chance to eat a freshly-caught, grilled on-site trout that is cooked with butter, so you may want to time your visit around lunch or late afternoon. Make sure to bring your camera because photo ops are a must. (Image Credit)
Koza Han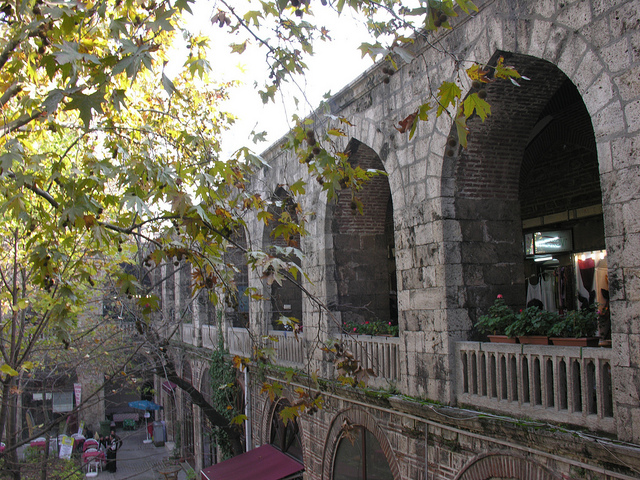 The silk cocoon industry from China found its way to Bursa in the late 15th century, with the Koza Han being the center ever since. Koza Han, which translates to "silk cocoon market", is where silk cocoon farmers deposit their products for spinning and the end product of which can be bought from the various shops found in the center.
People go to the Koza Han to buy silk, but the design of the han itself is worth seeing as well, especially its courtyard. There are a few cafes outside the Koza Han, where people can enjoy Turkish coffee and delicacies.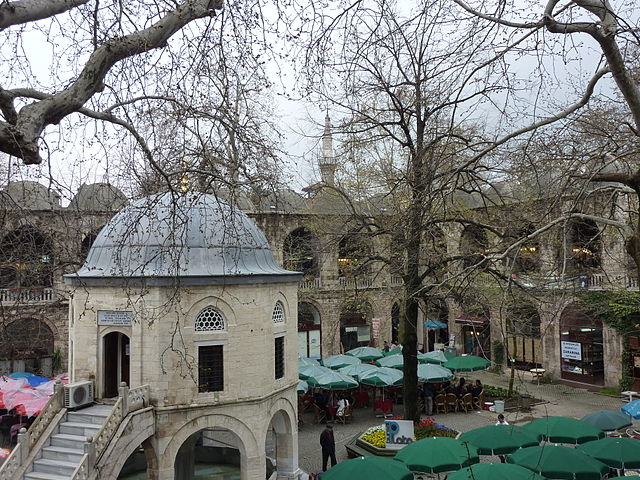 "Bursa Koza Han (Silk Bazaar) 2" by Adbar \1st picture image credit
Cumalikizik Village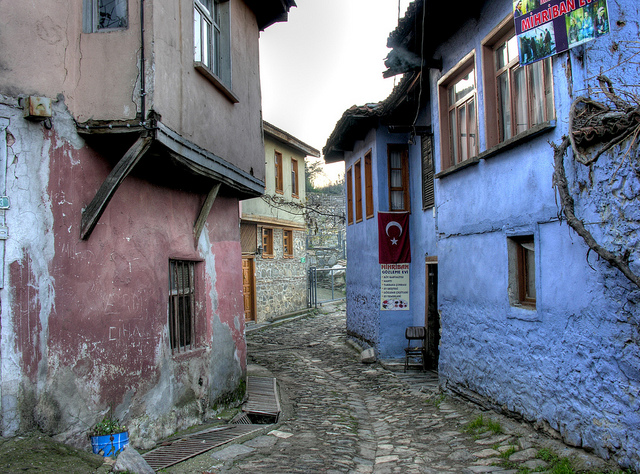 What you would like about Cumalikizik Village is that no matter how plenty of tourists visit the historical place, it still has been able to preserve its ancient structure- in all its charm and glory. Its origin can be traced to the Ottoman Empire's period and now serves as an ethnography museum in itself.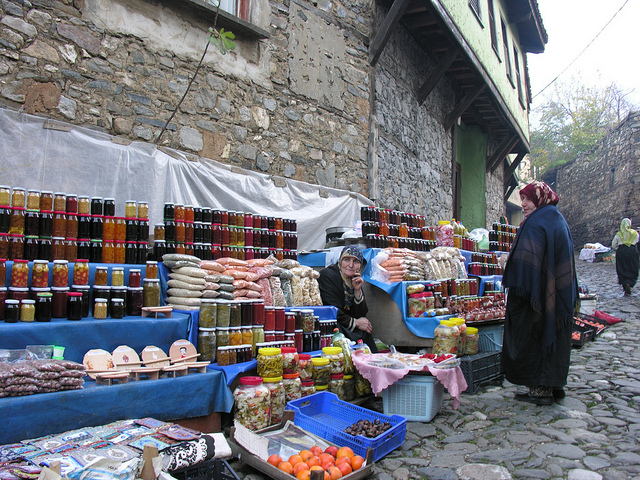 The main attraction at the Cumalikizik Village is the beauty of the 270 houses that are made out of adobe, rubble stones and wood. Also interesting are the Byzantine church ruins that were discovered in 1969. Cumalikizik Village is found at the foot of Mount Uludag, about 10 kilometers east of Bursa. (Image Credits)