The Sarpi Gate is more than just a boundary between the countries of Turkey and Georgia. It is a tourist destination in itself, often the first or last destination when visiting either country.
Border rules changed in the recent years and although it is no longer as easy to cross borders as it had been a decade ago, travelers are free to enjoy the beauty of Sarpi.
Sarpi features a pebble beach with rich jungle forests for a scenic backdrop. While tourists may just laze away on the sun-soaked pebbles, the smell of fresh seafood wafting from the restaurants is sure to entice hungry tummies.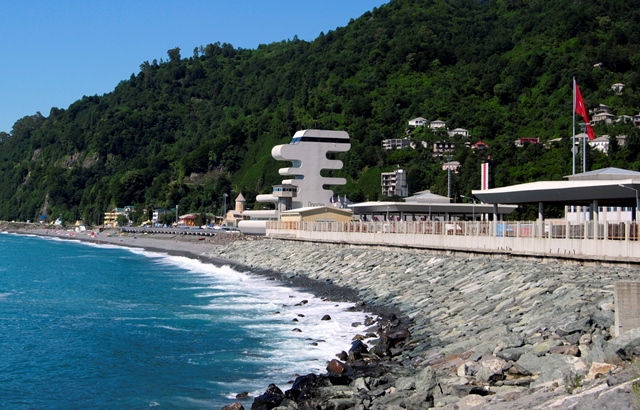 Visit Sarpi
You can visit Sarpi on an extended tour of the Black sea region. Find out more about that tour here. Alternatively, contact us to tailor make your own travel itinerary of the region.