Fethiye is an intriguing blend of traditions, culture, and modern influences. As one of the centres of the Turkish Riviera and gulet cruising trade, it attracts thousands of foreign visitors every year. Situated on the Mediterranean coast of Turkey, it has developed into a cosmopolitan destination and the endless list of things to do in Fethiye guarantees no visitor will ever be bored. We recommend that you start by exploring the small coastal resorts and villages.
 Olu Deniz is popular with British holiday makers and while it is not traditional Turkey, the village surrounded by green pine tree filled mountains promotes an idyllic and relaxed setting
Hisaronu has grown from a small village to a large manmade tourist resort, originally aimed at providing accommodation for visitors to Olu Deniz. Shopping and family style nightlife are the main attractions.
Calis Beach is a small resort popular with ex-pats and known for its long beach.
Uzumlu, high in the mountains is a traditional Turkish village. Spot the men in the teahouses, the women selling homegrown vegetables and explore the unique, old architecture of the houses.
More Things to Do in Fethiye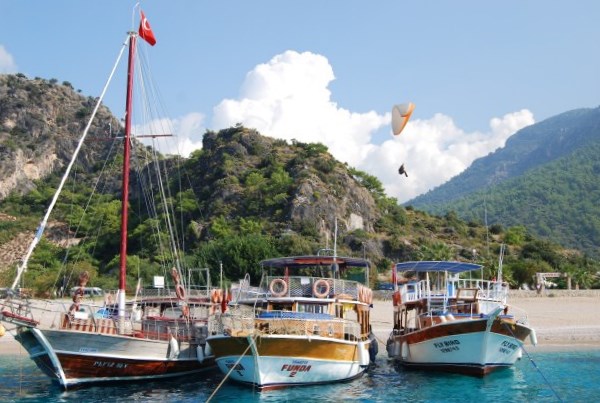 Explore Places of Natural Beauty
The Blue lagoon in the neighbouring resort of Olu Deniz is a well-known landmark. Sunbeds and pedalos are available to hire, alternatively jump in a take a dip
Saklikent gorge is a natural split in the earth and a trek lasting 16 kilometres. You do not have to walk the whole length to see the best of it though as the entrance has been modified to accommodate visitors.
Butterfly Valley resembles a hippy community that has been lost in time. Things to do there include snorkelling, swimming, and walking the valley to find the hidden waterfalls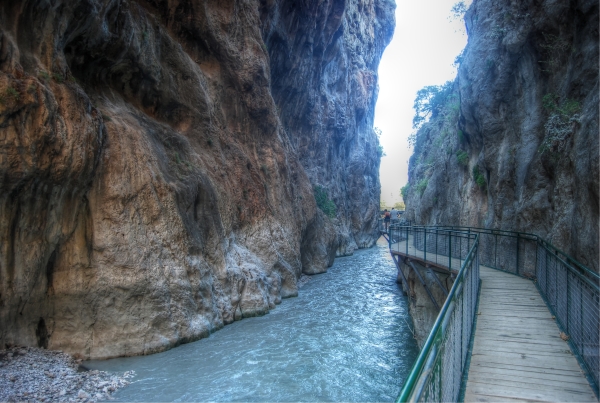 Marvel at Historical Attractions
Karakoy Ghost Village,an old, abandoned settlement that used to house Greeks and Turks living side by side is one of the top things to do in Fethiye. Abandoned in the 1930s, it is now a UNESCO friendship village.
Tlos is an historical attraction, just a short drive away from Fethiye. Most famous for the cave in the side of the mountain which is said to be the home of the mythological winged horse Pegasus.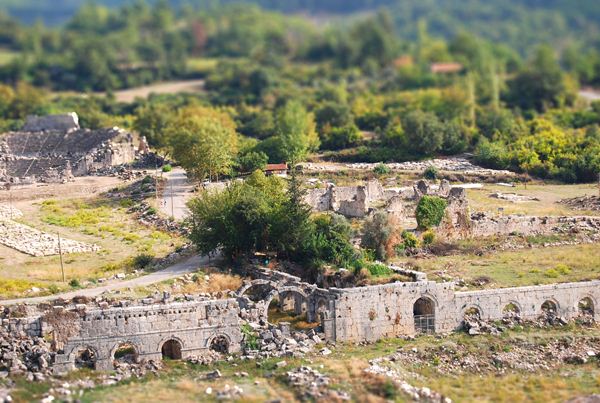 Sporting Activities
Hiking in the surrounding areas is popular because Fethiye is the start of the Lycian way trek.
Paragliding in the resort of Olu Deniz is popular. Set off from Babadag Mountain in a tandem ride with a professional glider and view the amazing landscape from above.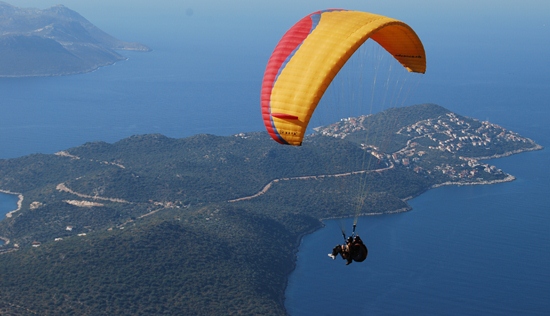 Eat in Unusual Places
Fethiye fish market in the town centre is a bustling centre of activity. Choose your fish from one of the vendors and then sit down in a surrounding restaurant, while it is cooked to perfection and served with mezes, salad and the Turkish drink of Raki
Last on our list of things to do in Fethiye is to visit Yakapark, a popular stop on Jeep safari tours but you can also make your own way there. The scenic, green setting is home to a trout farm and lunch is served in rustic, traditional settings. For further reading, See our exciting tour that visits coastal resorts on the Mediterranean coast including Fethiye.