Turkey has some of the best natural wonders of the world. Two of them are the fairy chimneys of the Cappadocian landscape and the white calcium pools of Pamukkale.
Both are gorgeous sites that should be seen at least once in a lifetime. They defy belief and certainly make a holiday more interesting than your average beach package tour. Let's take a look at what makes them so special
Touring Cappadocia and Pamukkale
Cappadocia is the land of the Hittites with heritage steeped in history and culture of people who made their homes from caves. Also previously ruled by the Persian, Romans and Byzantine Empires, its importance was as a major contributor to the beginning and spread of Christianity. (See Cappadocia fathers)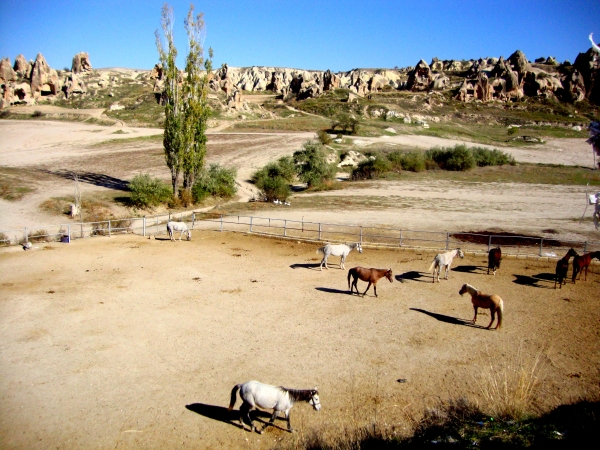 Today, visitors can look over the landscape of Cappadocia and see the caves and fairy chimneys that communities were formed around. The Goreme Open air museum was a centre of importance for converted Christians to hide from the Romans in secret caves and hundreds of underground cities protected the citizens from invading forces.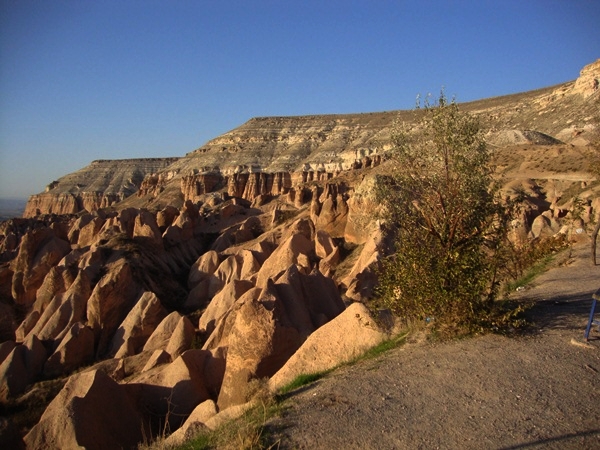 These days, the citizens do not bear the troubles of their ancestors. Invasions are outdated, replaced instead by a worldwide reputation for an unbelievable landscape that is ideally viewed from a hot air balloon just as the sun is rising.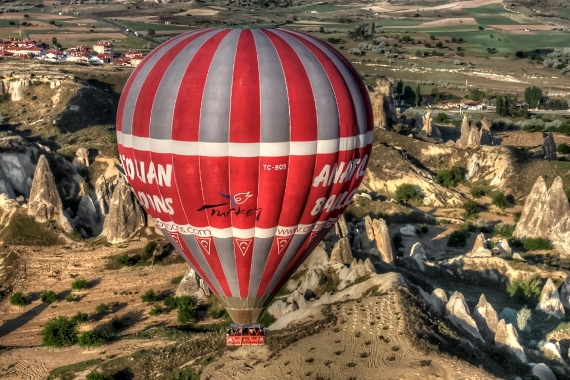 After a short tour in Cappadocia, the next place to head to is the white calcium pools of Pamukkale. Formed naturally by high amounts of calcium that solidifies in the water, the pools cover the side of the mountain and are reflective of its nickname, the cotton castle.
Pamukkale is in the Denizli region of Turkey and a stopping point on the Cappadocia, Ephesus route. It is a world heritage site and in recent years, much needed rules were put in place to prevent its destruction due to irresponsible building rules.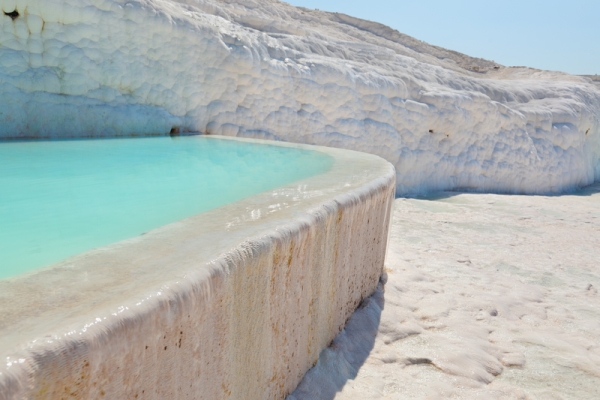 These days, the hotels are all located in the nearby village and for an amazing sight; wake up in the morning just as the sun is rising. As well as the pools, the ancient city of Hierapolis is worth exploring. This city was often used as a rest and relaxation centre for Roman soldiers who used to bathe in the hot spring waters bought in from the natural pools of Pamukkale.
After your tour of Cappadocia and Pamukkale, continue to the ancient and impressive ruins of Ephesus or head to the cosmopolitan city of Izmir for some Aegean cuisine and Greek architecture.
Make Your Own Tour of Cappadocia & Pamukkale
Just tell us your requirements for accommodation, transport and if you want a guide, then leave the rest to us. We organise everything so you can enjoy these natural landmarks of Turkey. Tailor make my tour…