Turkey boasts of many historical, archeological and architectural sights, while for natural wonders, most of the country's beauty is concentrated in Black Sea Coast. Filled with verdant hills, picturesque alpine meadows, lush valleys and glacial lakes, architecture in this region is also impressive and it includes Ottoman houses, an ancient city and one of the most interesting monasteries of all time.
Places to Visit on the Black Sea Coast of Turkey
Uzungol Plateau
Uzungol Plateau attracts thousands of local and foreign tourists because of its astounding beauty. It features a glistening lake amidst lush, green forests and it has a cooler climate thanks to its location high in the Kackar Mountains.
The plateau looks even more spectacular when it begins to get shrouded with fog, giving it a mysterious feel. Popular activities on the Uzungol Plateau are camping, trekking and fishing. Uzungol's trout is considered a local delicacy. Uzungol, or "long lake" in the local dialect, is found in Trabzon City.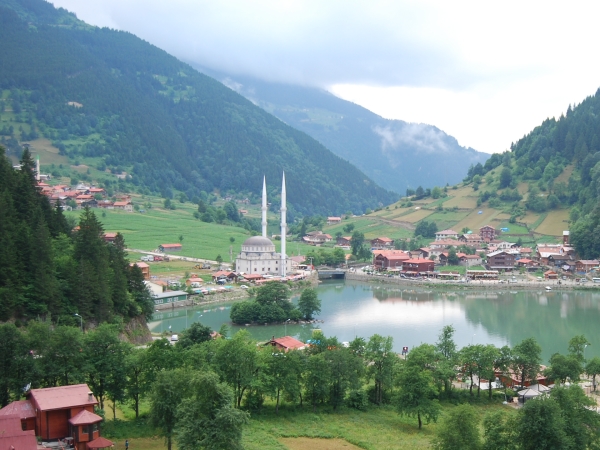 Trabzon
Trabzon has a rich history dating from the 1000 century BC. It was established as a trading center by Greeks from Miletus.   Trabzon's bazaars and markets are still bustling to this very day; on those cobblestoned streets, you'll find scenes of locals and tourists haggling for Trabzon treasures that range from copper cutlery to silver jewelry to kemence to freshly-caught anchovies.
What draws tourists to Trabzon are the Aya Sofya Museum, a 13th century beautifully-decorated church that is now open as a museum; the Gulbahar Hatun Mosque, often said to be the most beautiful mosque in the city; and Sumela Monastery, an amazing monastery that appears to be floating in the heavens. (Read more about Trabzon)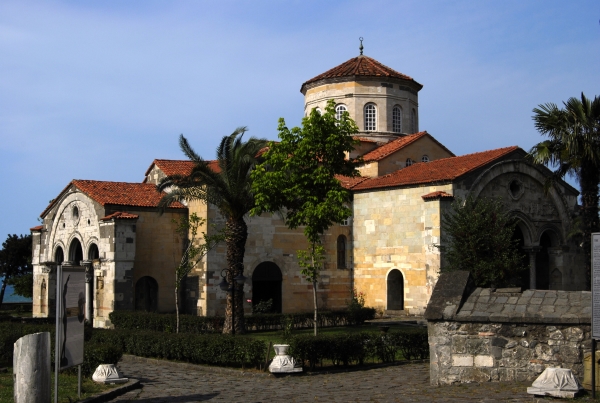 Sumela Monastery
There is not a monastery elsewhere that is like Sumela. Viewed from afar, it seems to be floating in the heavens, located 1200 meters up the Macka cliffs in Trabzon. It is mind-boggling to think how the people were able to build the monastery at such a high altitude, manoeuvring through cliff and forest at a time when technology lacked a level of sophistication – 386 AD.
It ceased being a monastery in 1923, but from then on became open to the public as a museum and one of Trabzon's most famous tourist attractions. The frescoes of the Sumela Monastery are truly remarkable; done in the 18th century, the frescoes are a depiction of scenes that involved Jesus Christ and the Virgin Mary.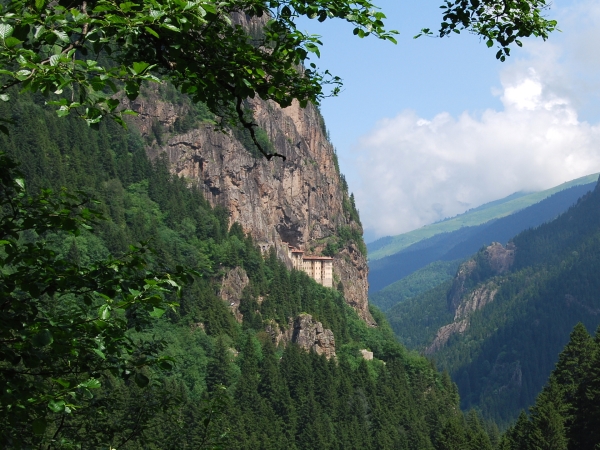 Rize
While most of Turkey is shrouded in snow, rock formations and other archaeological wonders, Rize is a province that is covered in green the whole year round. Its fertile land and pleasant climate allow for fruit-bearing trees to thrive in Rize. While most kinds of fruit are grown in Rize, the star product in the province is the tea, so much so that it has become its symbol.
As you make your way around Rize, you'll notice the fragrant smell of tea mixing with the air and that is because of the myriad tea plantations in the area. One of the best places to view the lush beauty of Rize is at the Ziraat Park where you'll have a sweeping vista of Turkey's tea capital.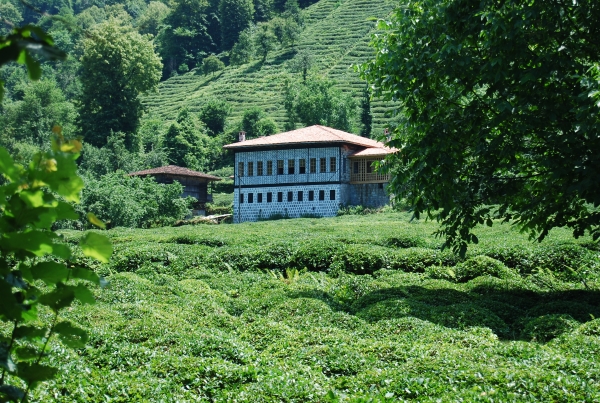 Karaca Cave
Consistently voted among the most beautiful caves in the world, Karaca Cave is a sight you shouldn't miss when you visit the Black Sea Coast region of Turkey. The Karaca Cave, called Karaca Magarasi by the locals, has been open to tourists since mid-1990s, but in the ancient years, man sought the comforts of the Karaca Cave against the forces of nature.
The surrounding areas of the cave were formed by volcanic deposits like andesitic and basaltic lavas, carbonate minerals and volcanic rocks. You'll also find hypnotic dripstones gleaming like jewelry and spellbinding limestone and marble formations, but what is most remarkable about the Karaca Cave are the many travertine pools scattered all over the network of caves.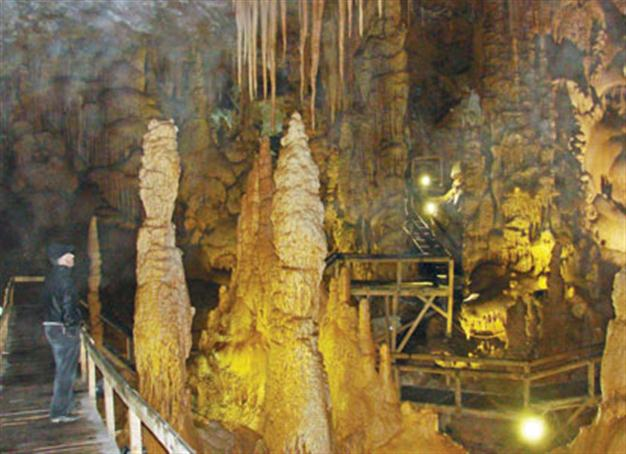 Hopa
Found at the eastern tip of the Black Sea Coast Region, Hopa is the bordering town between the countries of Turkey and Georgia, specifically by the Sarpi Village where the border gates are located. The cold climate in Hopa yielded fertile land for deciduous trees that are truly gorgeous during the autumn months when they gradually change in color and gracefully fall off the branches.
Tea planting was also popular in the ancient years and was, in fact, a source of livelihood for most locals until the border gates opened in the late 1980s and different establishments were put up such as inns, resorts, cafes and bazaars. Hopa's pebble beach is one of the town's biggest attractions.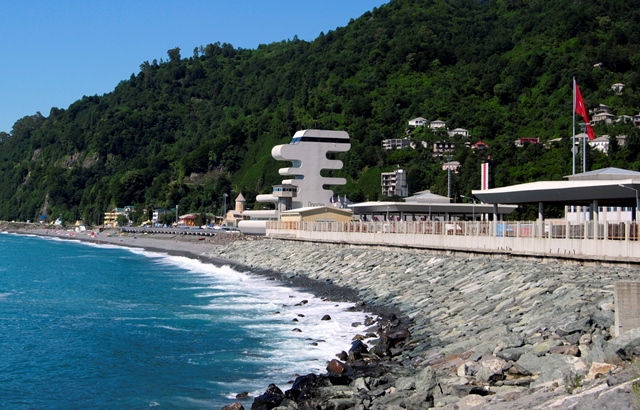 Goksu Fall
Goksu Fall is an offshoot of the Kizilirmak River, cascading gracefully to the 260-kilometer long Goksu River. For the last twenty five years,  Goksu Fall has been providing electricity to the town of Kayseri. Reaching the waterfall usually requires a trek through the forests of Camlihemsin, a little physical exercise that is rewarded with an astounding view of the highest and one of the most beautiful sights in the Black Sea region.
Imagine a very clear, blue waterfall (Goksu is "blue water" in Turkish) surrounded by a foliage that shifts in color with the changing of the seasons.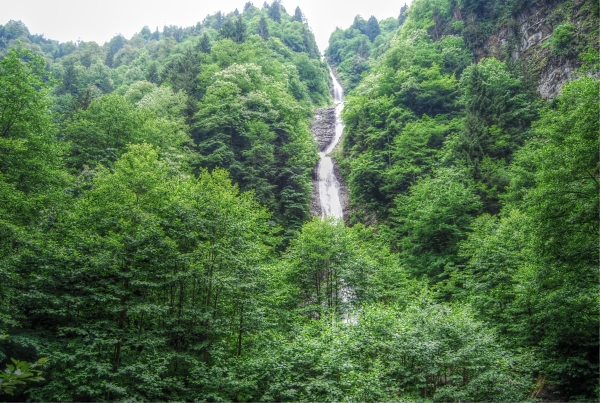 Firtina Valley
Rising from the shores of the Black Sea is Firtina Valley, one of Rize province's star tourist destinations. Nature lovers troop to Firtina Valley to take in the breathtaking sights of wonderful greenery punctuated by a raging 200-kilometer long river that rises and falls with such intensity that makes it perfect white water rafting.
Local and foreign tourists head to Firtina Valley for this extreme sport, especially in spring when everything is fresh, everything comes to life. The stunning beauty of the Firtina Valley has placed it on the World Wildlife Fund's list of protected sites.
Apart from its natural beauty, Firtina Valley is also historical, being home to a Zilkale, a 14th century castle that is perched on a cliff overlooking the Firtina River.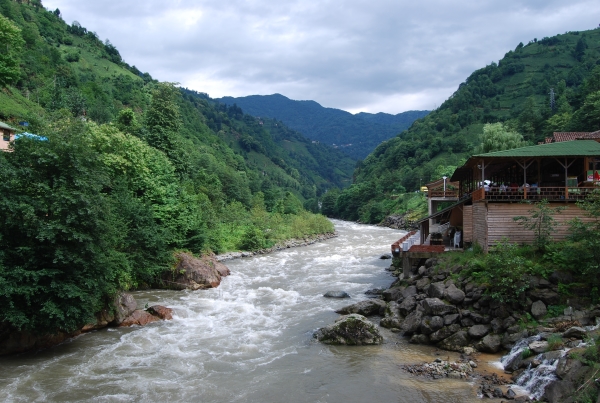 Artvin
There are no official records on Artvin's history, but there have been artefacts discovered to have come from early civilizations, as far back as the Bronze Age. A probable reason is that Artvin's natural beauty surpasses its historical significance, but who's to say?
You have to visit Artvin to understand how spellbindingly beautiful the province is – steep mountains and valleys that protect the Coruh River, placid Black Lakes, the Bilbilan Yaylasi and Papart forest among others.
Hiking and trekking are popular activities with tourists and favorite spots are the Kackar Mountains, Macahel Valley and Genciyan Hill. Artvin also has its share of architectural wonders such as traditional Ottoman houses and mosques.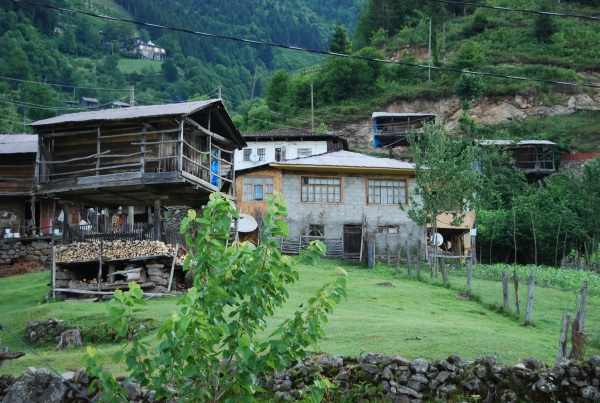 Further Reading: See all these places and more on a four day tour of the Eastern Black sea region. A combination of cultural experiences, historical sites and places of natural beauty make it an experience that is quite unlike anything else. Find out more here.