As a major tourism hub, Cappadocia boasts of an extensive range of hotels and neighbourhoods to choose from when deciding where to stay. The final decision however should depend on your personal preferences and traveling style, since each area has its own characteristics and advantages.
Looking at each district, your budget will also largely play a part in choosing your overnight accommodation. The most popular choices are Goreme, Uchisar, Avanos, Urgup and Ortahisar, so let's take a look at each of them.
Which is the best area to stay in Cappadocia?
AGoreme: Cheap, Cheerful and the Backpackers Hub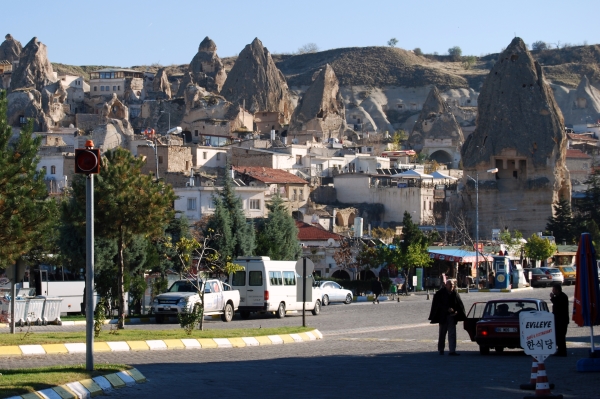 Goreme is by far the busiest district for accommodation, mainly because it is home to the main bus station connecting all travellers arriving from places like Istanbul or Pamukkale. As one of the first areas in Cappadocia to embrace tourism, it mainly appeals to budget backpackers although there are luxury cave hotels with modern facilities to choose from as well. Throughout the town, on every street, a restaurant exists and most have international menus although the traditional establishments are worth exploring to taste authentic Turkish cuisine.
About Avanos: Pottery Extraordinary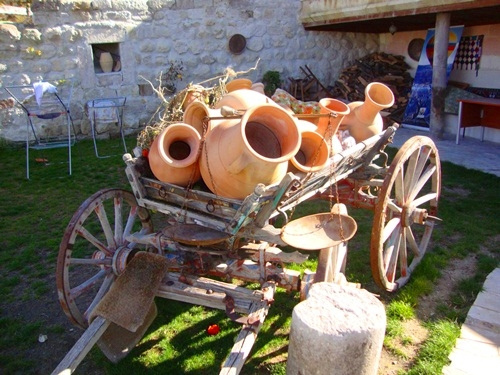 This picturesque and extremely clean town sits on the banks of the red river which also provides ample amounts of red clay that have been used to form the town's main income trade of pottery. In recent years, it has become busier attracting not only foreign tourists but Turks from the nearby big cities who flock there for weekend breaks.
Facilities such as hotels, restaurants and a public bus system are plentiful albeit not as extensively provided as Goreme does. The town is nearby to attractions such as Zelve Valley and Pasabag. Participating in a pottery demonstration is great fun and at night, weekly Turkish shows offer the main entertainment.
Uchisar: King of the Region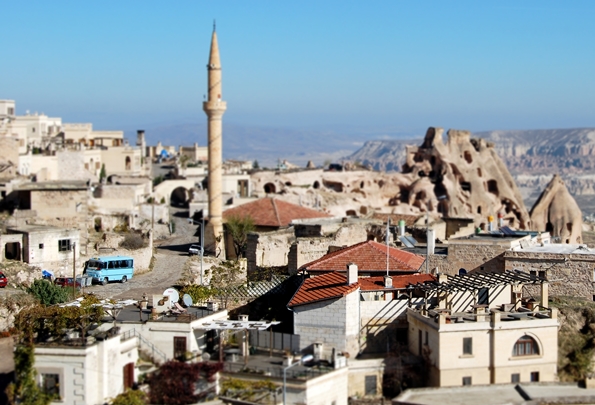 Aptly named as the king of the region because its castle is the highest view-point in central Cappadocia, Uchisar is an upmarket resort and home to many 4 and 5 star hotels. However its strategic position on a hillside may hamper disabled travellers or anyone with walking difficulties.
The castle is worth exploring with its honeycombed structure although don't expect to find furnishing and antiques as seen in the European counterparts. It is nothing more than a rock castle but panoramic views over the lunar landscape and Goreme Valley are astounding.
Urgup: Busy and Bustling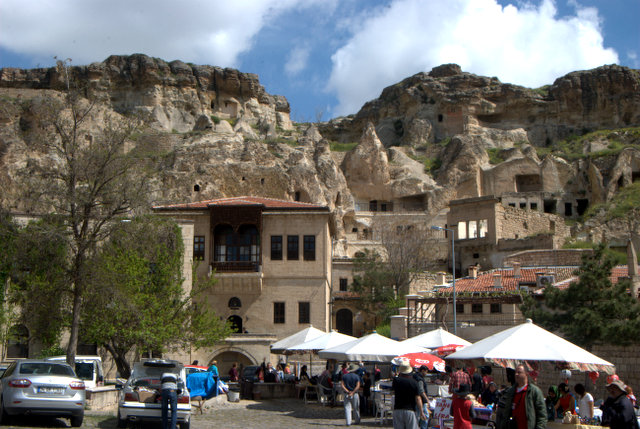 The town of Urgup is modern and the favoured accommodation base for large tour groups who visit just for the night. Alternatively, a stream of boutique hotels has sprung up therefore catering for more discerning travellers. Eating out is a charming experience thanks to the professional expertise of restaurants and chefs and locally producing wine makers.
Ortahisar: Traditional and Charming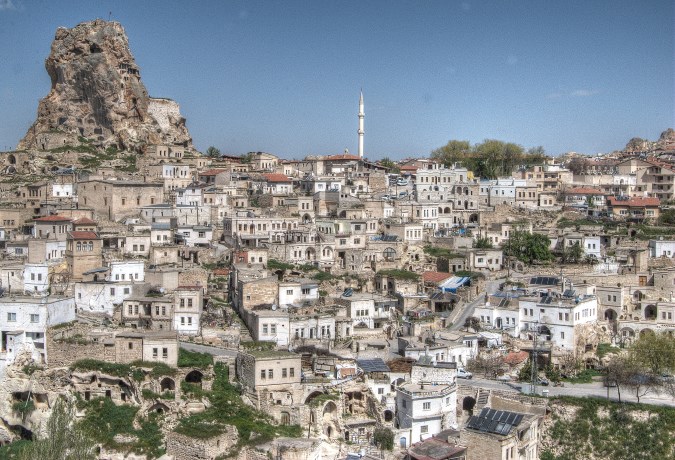 Ortahisar is one of Cappadocia's smaller resorts and as such does not garner much attention but for independent travellers who like to get off the beaten track, it is an ideal choice. The town still maintains much of its traditional feel, therefore giving a perfect cultural insight into Cappadocia.
Likewise it has a rock castle giving off amazing views of the countryside and a small ethnographic museum portraying life in the Cappadocia region throughout the eras. If you want to avoid hordes of tourists, this is the best area to stay in Cappadocia. For comprehensive trip planning assistance including hotels and tours, take a look at our Cappadocia travel page.
Save