Even the most frugal of travellers cannot resist shopping when they visit Turkey. Whether you want to merely browse for a cultural experience, or spend money on the most famous things to buy in Turkey, the lure is too much. We have a few suggestions on the most popular items, but before we list them, let's talk about haggling on expensive items, which is a Turkish tradition.
If an item does not display a price tag, the seller is open to bargaining. He will say the price, and you should counter offer with another amount that is approximately 40% lower. The process has begun, and you go back and forth until both parties mutually agree on a set amount.
Shaking hands on the price is the equivalent of giving your word but remember this is not a quick process. Polite conversations about your travel plans, friends, family and work might occur during the bargaining process, and you will be offered tea as well, so although the aim is to get a competitive price, also relax and enjoy the cultural tradition of bargaining.
Famous Things to Buy in Turkey
1: Carpets, Kilims and Rugs
Buying a Turkish carpet is about much more than a souvenir. Each authentic Turkish carpet is handmade, often taking months and depending on the size, even years. The motifs and colours also reflect traditions and cultural beliefs from the area of Turkey where it was made.
Specific regions are famous for their carpets including Milas, Usak and Konya. However, take your time with this purchase because unfortunately many Chinese fakes have flooded the market. If you want to buy something of a smaller size, look at kilims and rugs that will also be easy to pack in your suitcase.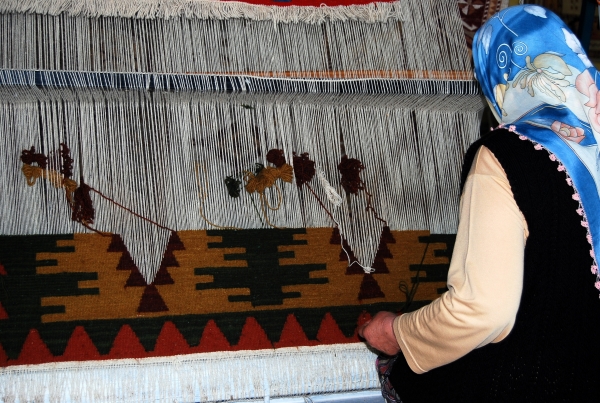 2: Tea and Coffee
Tea is the national drink of Turkey, and across the country, Turks drink thousands of cups every day. Many different varieties are for sale, but the best comes from Rize, the tea capital of Turkey. Traditionally, tea is served in tulip-shaped glasses sitting on small silver trays so also buy a set of them. Turkish coffee has a strong and distinctive taste. To make and serve it correctly, buy a small pot called a Cezve and the little cups to serve it in.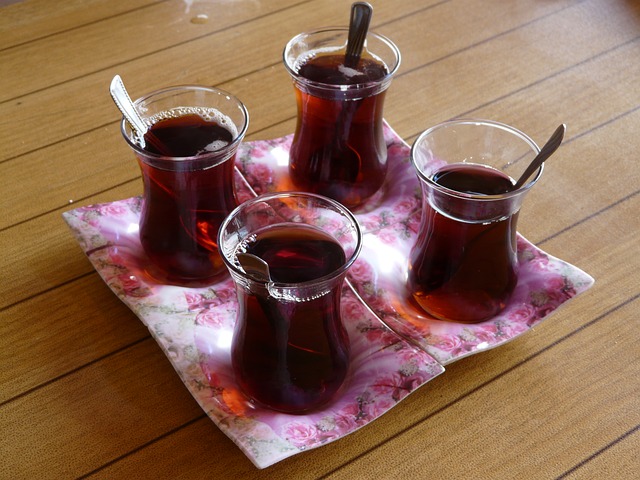 3: Sweet Baklava and Turkish Delight
You cannot put it in your suitcase, but baklava is a delicious afternoon or evening snack, and the most famous sweet dish in Turkey. No matter where they are, Turks feast on it often, either as a snack or pudding. Many Turkish housewives, also make it using age-old family recipes. Karakoy Gulluoglu in Istanbul is the best place to buy baklava from.
The combination of syrup, pastry and nuts is too sweet for some, in which case also try Turkish delight, which is alsosold in small boxes by souvenir shops. If you are in Istanbul, visit the Haci Bekir shop, of which their ancestors invented Turkish delight for the Ottoman sultans.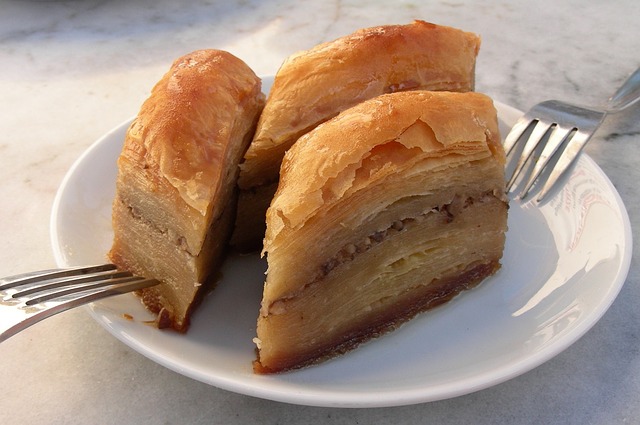 This is a brief list of famous things to buy in Turkey, but you may also like to read our article about souvenirs that are cheap and easy to pack. Otherwise, to make the most of your time in the country, browse through our list of daily and weekly tours to many places including Cappadocia, Istanbul and Antalya.