To explore all of the historical sites, monumental buildings and landmarks of Turkey would take years. To begin, it is said that there are more historical ruins in Turkey than the whole of Greece.  Add the buildings of importance such as the Topkapi Palace of Istanbul or the Anitkibar of Ankara. Also don't forget landmarks such as the Horse of Troy. It is impossible to see them all without moving to Turkey or dedicating your whole life to travel.
So what is the next best option?
The Miniaturk park of Istanbul
Construction of the park began in 2001 and it opened in 2003 by the Prime Minister Recep Tayip Erdogan. The park includes 108 models of famous landmarks, buildings, and ruins. It does not matter whether you are a family, couples or on your own, it is hard not to be impressed after you have walked around the park.
Within the grounds are a restaurant and souvenir shop as well as parking if you have hired a car. We can also organize a visit for you but in the meantime, let's take a look at some of the models within the Miniaturk Park of Istanbul
The Basilcia Cistern
Galata Tower
St Anthonys Church of Istanbul
The Blue Mosque
Temple of Artemis before it's destruction
The Hagia Sophia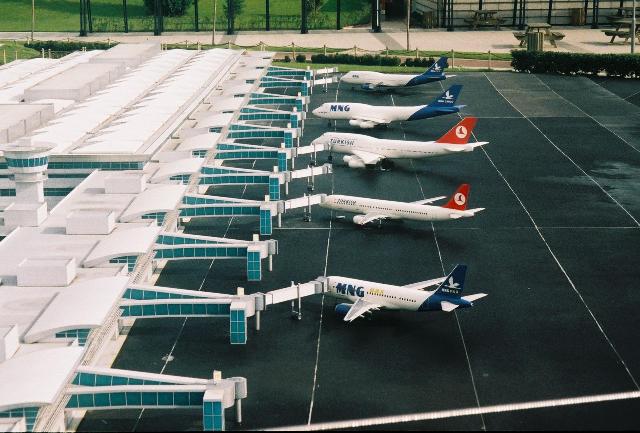 Readers Question : Would you visit Miniaturk in Istanbul?
Turkey Tours
See all the above landmarks on our tours of Turkey. From the east to the west, there are many historical attractions to explore. Find out more…