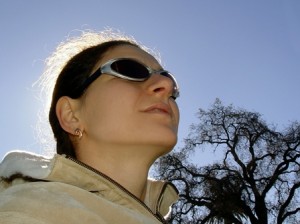 Safety for females is always a hot discussion topic, whichever country is referred to. For centuries, the Western world, portrayed women as the weaker sex and in many cultures across the world, that stereotype still exists.
So in a day and age, when Western women are more independent than ever, it is no surprise that safety when travelling solo is a debate with both sides feverishly arguing their point.
Some people believe solo female travel in Turkey is foolish. It is safe for a woman to travel here alone, there are just safety rules that she should adhere to.
Safety Rules for Women Travelling Alone in Turkey
Apply the same safety rules that you do in your home town. It is natural when on vacation to relax and let our hair down but this is when trouble can occur. Examples include, do not accept drinks from strangers, do not walk in isolated places, use licenced taxis, and do not be a victim of opportunity theft by leaving your handbag wide open.
Never book a hotel that does not have a good reputation on the Internet. Look on sites such as Trip Advisor to see reviews from past guests.
Before leaving your home country, make a photocopy of your passport and leave it with a family member of friend. If you lose your passport, you can ask them to fax the photocopy through to your hotel. This will help your local consulate to issue travelling documents quicker.
When checking into your hotel, ask for a business card and carry it around with you at all times. Most hotel business cards have the telephone number and address in case you get lost.
Most hotel rooms have internal locks on them but if in doubt, put a door stop wedge in your suitcase and put it under the door before going to sleep.
Research the destination in Turkey that you plan to travel to. The coastal resorts are used to seeing bikini-clad women, and most bars, restaurants, and hotels, staff speak English. However, many destinations inland and in the East of the country adhere to more conservative dress standards and finding English speaking Turks can sometimes be hard.
Hassle sometimes occurs while shopping. Do not be scared to say no firmly but politely. If at any time, you feel uncomfortable, walk away.
Further Reading
What is the dress code for women? Read more
What clothes should you pack? Find out here
It is safe to visit Turkey?
See our group tours to all destinations in Turkey
Speak to a travel advisor about planning your own itinerary