All tourists, regardless of age or nationality, enjoy the many things to do in Cappadocia because the region is full of intrigue, mystery and historical richness. Sitting in central Anatolian Turkey, unique landmarks and a quirky, sometimes amusing history instantly captures people's attention. Cappadocia played a pivotal part in early Christianity, and this is widely seen in today's top tourist attractions, but the hype is also about exploring the lunar-like landscape seen no-where else in the world.
How Long Should You Stay in Cappadocia?
Most people stay 3 nights, and that is ample time to see all top attractions. To explore at a slow pace and visit lesser-known landmarks, a week is enough. If you plan to visit Cappadocia from Istanbul, our two-day mini tour takes our clients to all the best places, and we organize flights, hotels and transport to save you time and money.
The Best Things to do in Cappadocia
1: Early Morning Hot Air Balloon Ride
An early morning hot air balloon trip is the most popular activity in Cappadocia. Just as the sun is rising, 20 or more balloons rise above the horizon to take in an amazing and different view of the fairy chimneys. Many romantic proposals have been made in a hot-air balloon, while birthday celebrations are also popular. Balloon rides last roughly 60 to 90 minutes and you'll be back in your hotel around 9 a.m so will have to rest of the day to do many more things.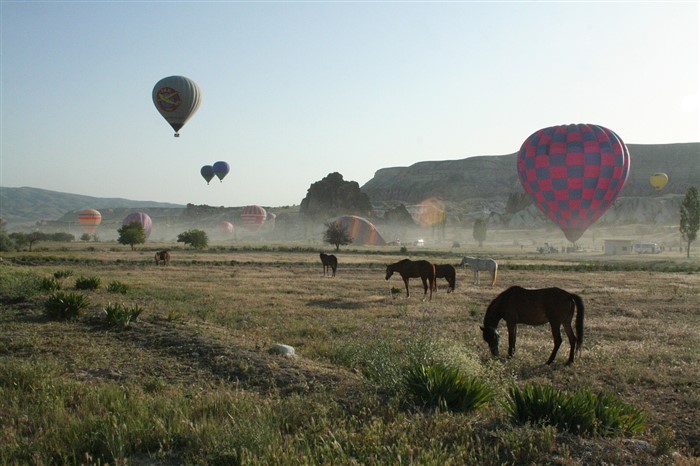 2: Goreme Cave Churches
The UNESCO World Heritage site of Goreme Open Air Museum is a marvellous collection of ancient cave churches, dating from between the 12 to 14th centuries. Inside some of them, experts have restored intricate frescoes displaying the best of ancient Byzantine religious art. Although there is signage at each church giving further information, we recommend walking around with a guide to fully understand the marvellous history of this site.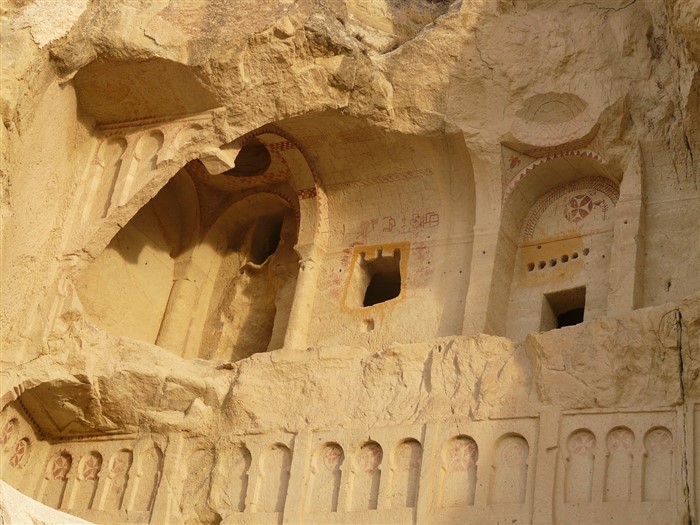 3: Visit Ihlara Valley
Cappadocia has many deep valleys of which some were Christian hideouts, but Ihlara Valley is the most well-known out of them all. Formed by earthquakes thousands of years ago, it sits in the Aksaray province and stretches for 14 kilometres, although you can just walk a 6-kilometre route. On either side of the valley walls, ancient cave churches display marvellous frescos, but our favourite part is having a riverside lunch.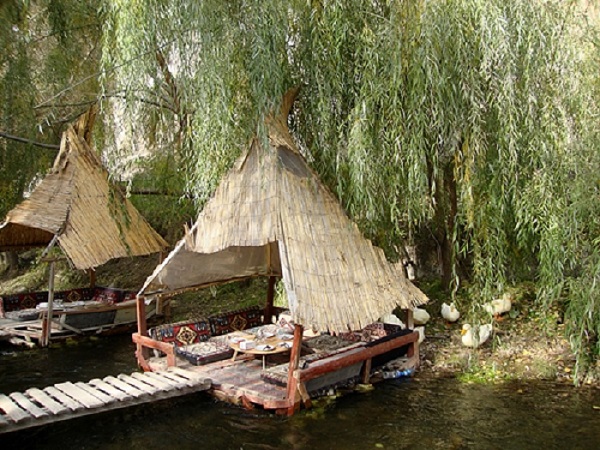 4: Derinkuyu Underground City
Cappadocia has hundreds of underground cities but Derinkuyu Underground City is the most famous and popular. Used by locals at times of invasion, they enabled whole communities to protect themselves and their livestock. The pure size, network and structure meant communities could live underground for up to three months at a time. Anyone with claustrophobia, should miss this activity because low ceilings and thin passageways can feel stifling.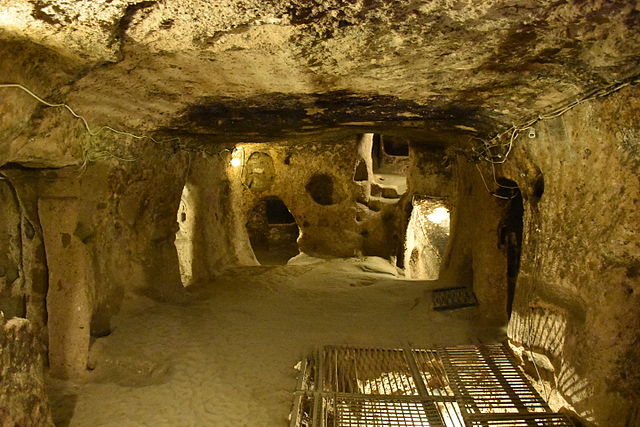 5: Uchisar Castle
Uchisar Castle, the highest point in Cappadocia is a perfect example of how locals made buildings, homes, caves and churches out of rock. The castle gives off an amazing 360-degree panoramic view over the whole region including Mount Erciyes in the distance. Also explore the village streets to see marvellous examples of cave homes, as well as Peri Cave Café, a unique restaurant to grab refreshments or a bite to eat. If castles are your thing, Ortahisar castle also gives off amazing view and restaurants surrounding it serve delicious Turkish food for lunch.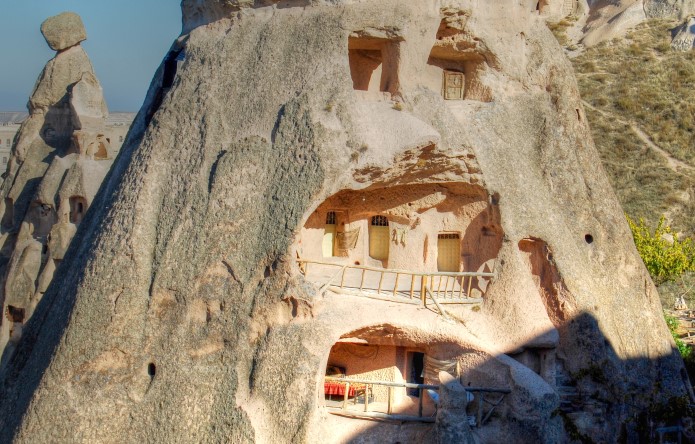 6: Pottery in Avanos
Pottery demonstrations in Avanos are fun and your chance to create a masterpiece. This area is well known throughout the whole of Turkey for pottery pieces produce using clay from the nearby Red River. Other things to do in Avanos include the hair museum and a gondola ride, otherwise just amble along to gain an insight into one of Cappadocia's busiest towns.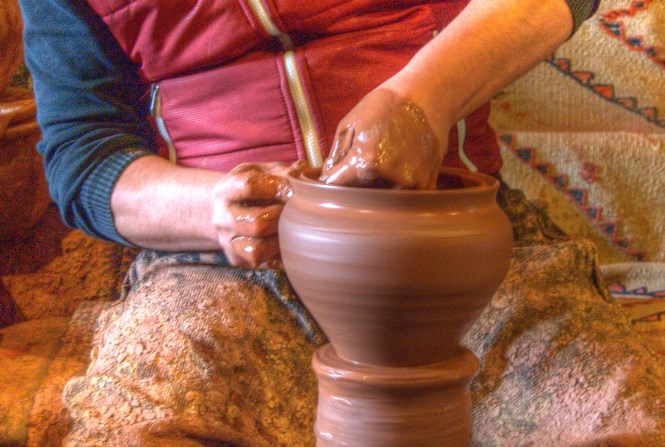 7: Pasabag Monastery
Pasabag, an old monk's monastery displaying beautiful fairy chimneys sits on the outskirts of Goreme and takes just 30 minutes to see. You'll need good walking shoes to get inside the old caves, where Byzantine monks lived and prayed. To see more of these types of dwelling, then further afield, Zelve valley is bigger and better. Selime Monastery is another ancient dwelling made by monks.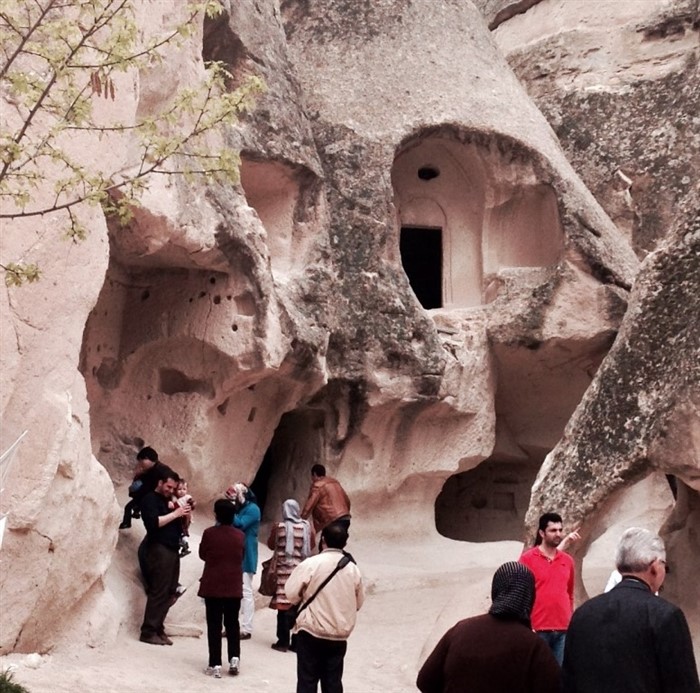 8: Pigeon Valley
Known as Guvercinlik Vadesi in Turkish, Pigeon Valley has a walking route from Uchisar to Goreme. Along the trail, manmade ancient caves although no longer inhabited are visible, and a further insight into the history of the region. Gaining its name because farmers carved pigeon coves into the cave walls and then collected the droppings for fertilizer, Love Valley sitting nearby is another famous trekking route.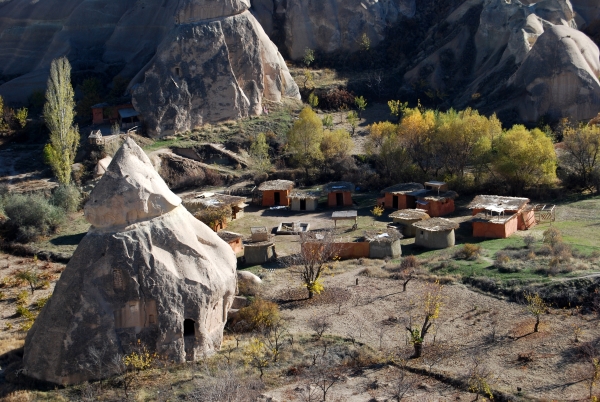 9: Horse Riding and Quad Biking
While Cappadocia attracts walking enthusiasts from around the world, other visitors prefer to get around in an easier way. Hence horse riding and quad biking are also popular activities. Horse riding options vary from 2 hours through the Goreme valley to overnight trips going into the mountains for experienced riders.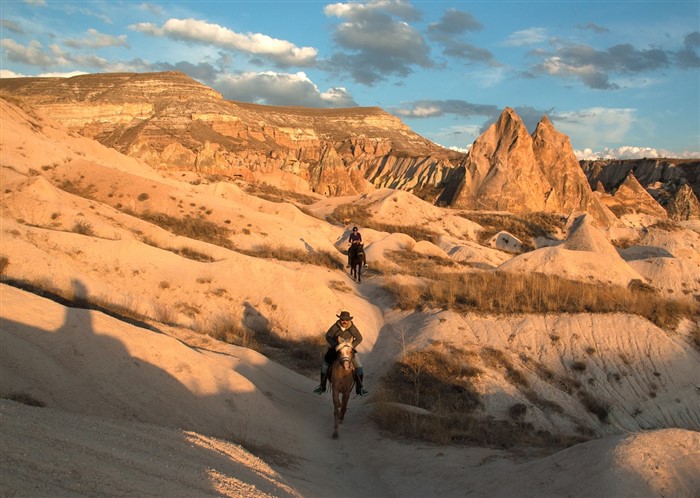 10: Sunset View Points
Every evening, just as the sun starts to dip under the horizon, people make their way to Goreme sunset point that gives them the perfect ringside seat to a vibrant orange sunset. Apart from that, it is also the perfect view over Goreme. Other viewpoints to take perfect landscape photos including Esentepe, Love and Rose Valley.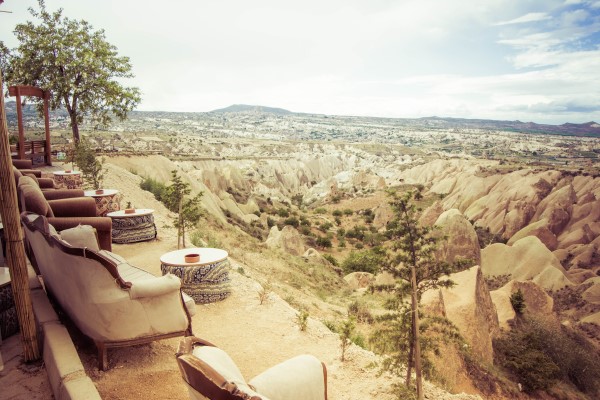 11: Cappadocia At Night
Compared to places like Istanbul and other major cities, the nightlife is low key. Goreme has a good atmosphere with sit-down bars, pool tables and music. Otherwise, sign up for a Turkish night held in either Avanos or the Caravansary on the outskirts of Goreme. Including dinner and live music, featured performances including village dances.
Further Reading
If you are looking for more things to do in Cappadocia, check out the rest of our blog posts on the area. Otherwise, contact us today via email or free call back service for details of our tours throughout Cappadocia and the rest of Turkey.
Save