Yes, the country of Turkey is open for tourism, to the relief of millions of people who enjoy holidaying there all year round. Unfortunately, the COVID-19 health crisis knocked Turkey's travel industry on its head, decreasing tourist numbers by nearly 70%. When 2022 came around, Turkey sprung into action to revive its international travel industry, bringing in nationalities from everywhere to enjoy the country's delights.
Indeed, Germans, Russians, Australians, Americans, Brits, Middle Eastern, Asians, and other European nationalities all class Turkey as a favoured tourist destination. The reasons are plentiful, from beautiful landscapes to welcoming Turkish hospitality to delicious food and sites of national interest. But if you plan to visit Turkey this year, let's consider what to know about this country.
Tourism and Travel in Turkey
1: COVID-19 Entry Requirements for Turkey
As of June the 1st, 2022, Turkey has lifted all COVID-19 health tourist restrictions and entry requirements. You do not need to present travel proof that you have been vaccinated or a negative PCR COVID-19 test. Whether or not you must wear a mask while flying is at the airline's discretion. Likewise, check the COVID-19 rules of the airport that you will travel from. Health rules can change as travel developments occur. So, keep checking publicised COVID-19 health updates and information announcements until you travel. For customers that book country-wide travel tours through us, we notify you of any changes.
2: COVID-19 Restrictions While in Turkey
Currently, there are no COVID-19 restrictions for masks when you travel to Turkey unless you enter a Turkish hospital, use public transport, or enter places of mass gatherings like airports. If you show symptoms and catch COVID-19 while in Turkey, stay indoors and quarantine for seven days.
3: Tourist Places to Visit when you Travel to Turkey
Many of our international travel clients like to complete a tour of Turkey to see the main attractions in one go. These are Istanbul, the Cappadocia area, Ephesus, and Pamukkale. However, Turkey offers many other places to travel from the North to the west. Turkey is the world's 37th largest country, and each Turkish area is as unique as it is diverse.
So to complete a tour of Turkey, browse our travel portfolio that encompasses all the best regions and more. Each listing describes places to visit and what is included in the price, like transport and travel guide. Then use the contact information to find out more via email or ring us on What's App. But in the meantime, here are the highlights.
4: Travel to Glorious Istanbul
Sitting in the Northwest, Istanbul is the king of Turkey despite not being the ruling capital. As Turkey's number one location for travel, roughly 15 million foreign people descend every year to see travel highlights in the Sultanahmet district, which was the Ottoman and Byzantine empires' capital ruling centre. Famous buildings include the Blue Mosque, Hagia Sophia, Topkapi Palace and Basilica Underground Cistern. In Istanbul, another prominent place to visit is the Grand Bazaar, the world's oldest market to shop for souvenirs.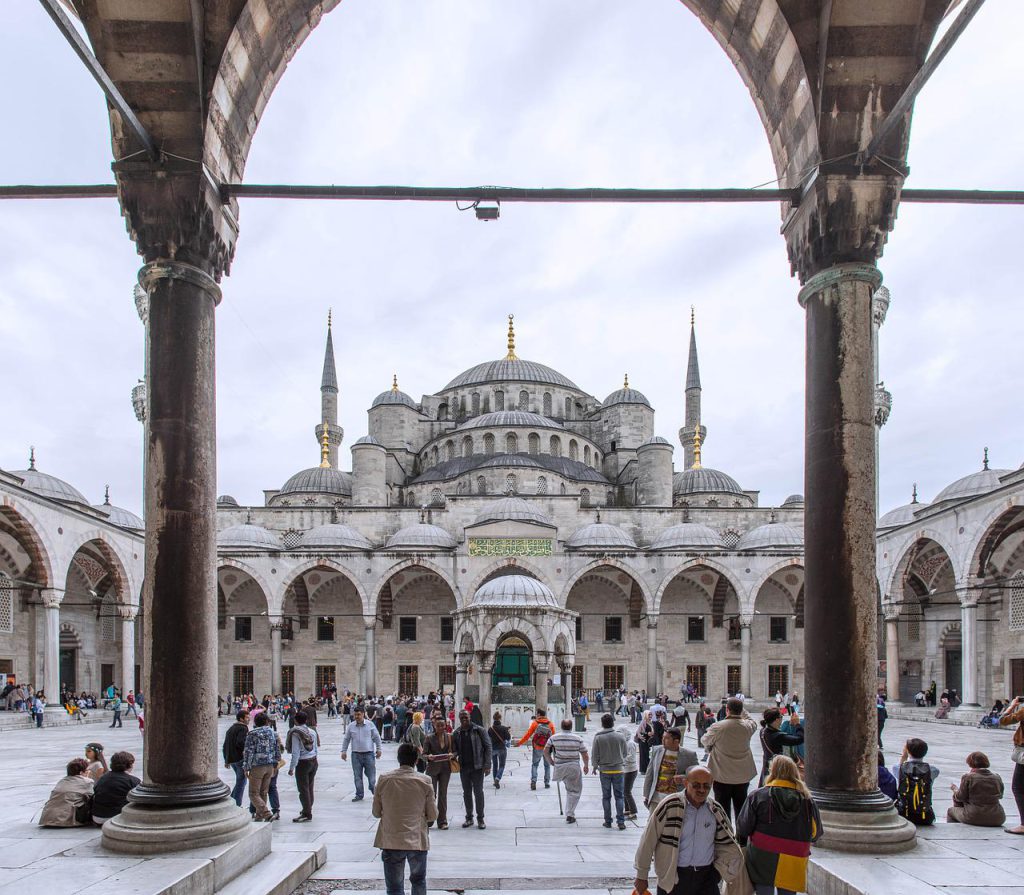 5: Ephesus Ancient Ruins
This once glorious city nearly rivalled Rome in terms of importance. As visitors walk around excavated and reconstructed structures, they see how Roman citizens lived their lives, from the water aqueducts, terraced houses, and public latrines used by wealthy and influential citizens of society. Roman rule contributed to Ephesus's fame and significance, but a turning point was when local councils persecuted many citizens turning to the new religion of Christianity. Hence, they met in secret. Biblical characters like Paul, John, and the Virgin Mary also visited. Read more about Ephesus.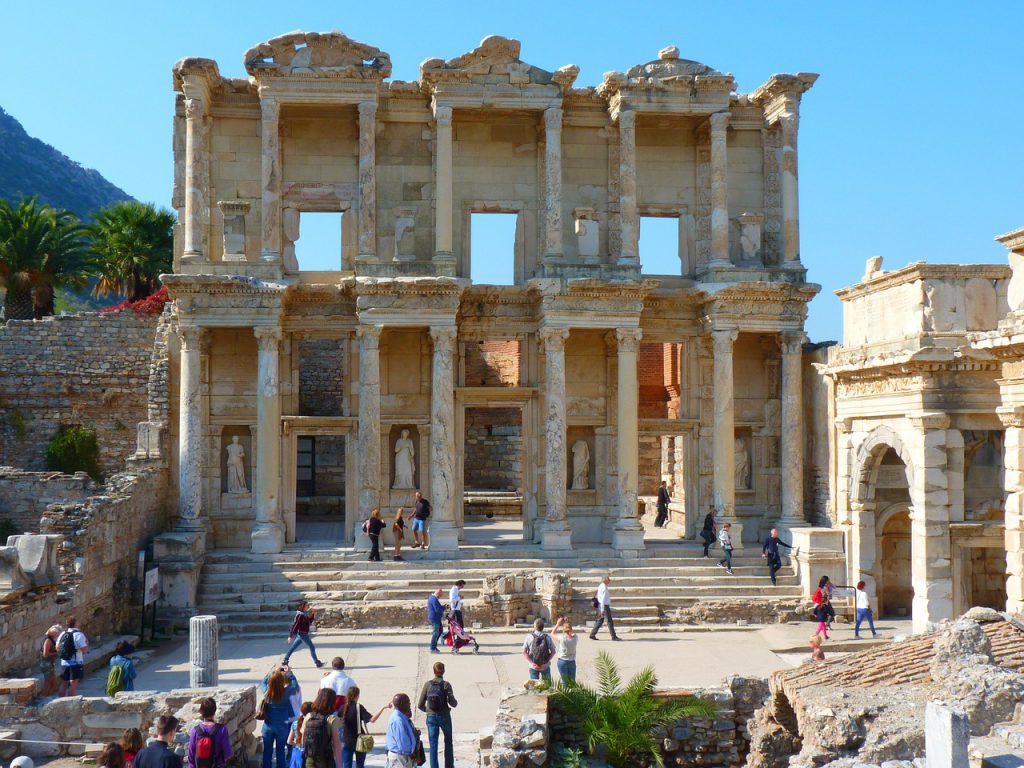 6: Pamukkale Cotton Castle
Pamukkale is a small place, but great spots like Hierapolis, ancient spa city, Cleopatra's Pool, white travertines, Roman Theatre, and archaeological Museum make it an excellent tourist destination. For centuries Hierapolis was a spa theatre for wounded Roman soldiers from battle to recuperate. The Pamukkale travertine pools also captured attention because they look like a cotton castle from far away, hence their nickname. Pamukkale often competes with Ephesus for the title of Turkey's number one tourist attraction, but since they sit just three hours away, tourists can see them both during an overnight stay. (More about Pamukkale in Turkey.)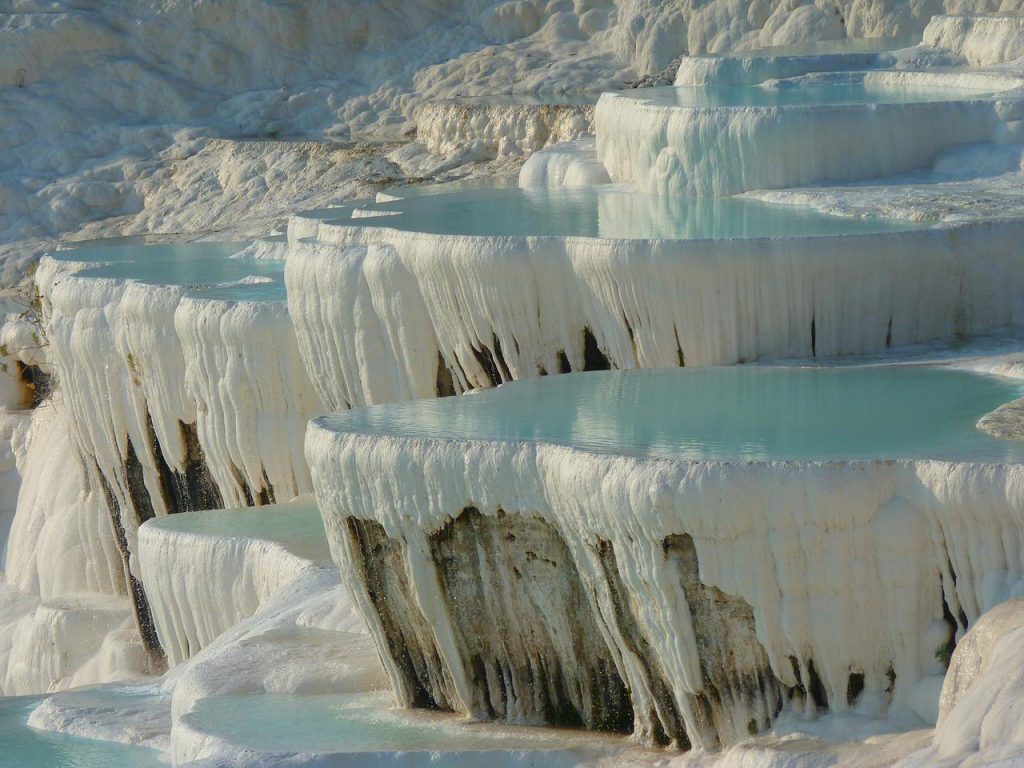 7: Travel to Magical Cappadocia
All international tourists, regardless of age or nationality, enjoy Cappadocia because it offers intrigue, travel mystery, and historical richness, along with the many things to do, including hot air balloon trips, underground cities, pottery towns, and landscapes of natural beauty. Sitting in central Anatolian Turkey, unique landmarks and a quirky, sometimes amusing history instantly capture people's attention. In addition, Cappadocia played a pivotal part in early Christianity. The top attraction is the Goreme 14th century open-air museum containing many ancient churches and monasteries that is also a UNESCO World Heritage site.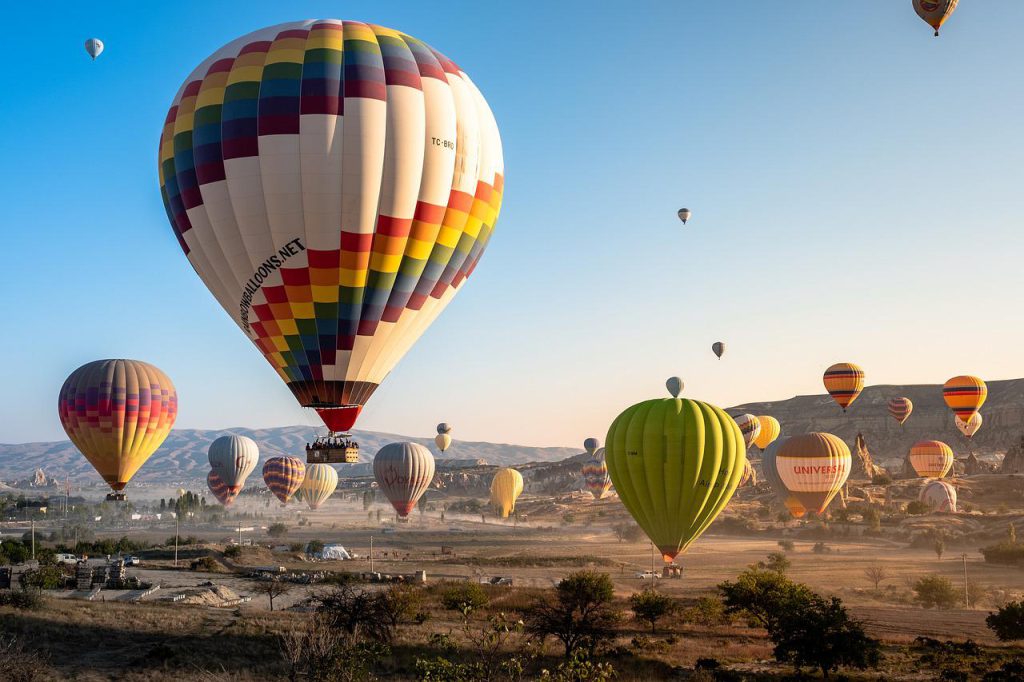 Also, About Travel in Turkey
So, as you can see, the country of Turkey is open to foreign tourism. COVID-19 is under control in the country, and many holidaymakers and Turks go about their daily life as usual. We hope we have given you enough travel inspiration to plan your visit, but if you want more ideas, browse our blog that talks about Turkish food, culture, history and destinations within Turkey.