Funded by the United Nations, UNESCO World Heritage sites in Turkey portray it's educational, cultural and scientific history. Anyone who knows the country well understands its diverse history encompassing many civilisations, and for travellers, seeing the sites is the perfect introduction. UNESCO that also lists historical attractions in other countries says their reasons for including sites is….
"Heritage is our legacy from the past, what we live with today, and what we pass on to future generations. Our cultural and natural heritage are both irreplaceable sources of life and inspiration."
Turkey has 18 historical sites listed on UNESCO, but don't think approval is automatic. Application processes often last for years before a joint team must unanimously agree on their inclusion. Turkey also has 77 sites on the tentative list but let's look at the approved ones worth visiting.
18 UNESCO World Heritage Sites in Turkey
1: Goreme National Park
This mass collection of historical monasteries and cave churches sits within the central Anatolian region and is the most popular attraction in Cappadocia. Within some of those ancient churches, the finest specimens of ancient Byzantine frescoes guaranteed their inclusion.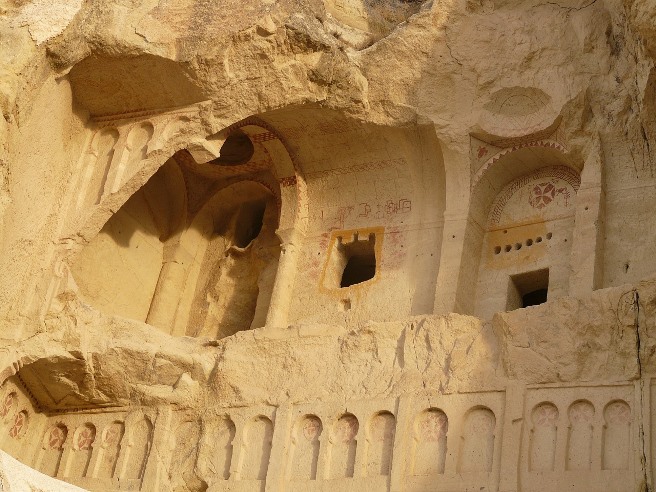 2: Pergamon Ancient City
This remarkable collection of monuments and buildings date from 197 to 159 BC and include the Hellenistic Theatre, the Trajan Sanctuary, and Athenium (the Library.) Sitting in Aegean Turkey, on the Izmir peninsula, the steep theatre often appears on picture postcards and in travel magazines as the best structure to see.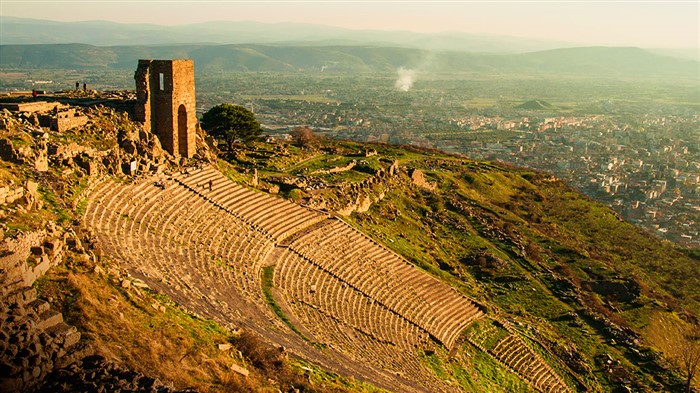 3: Divrigi Mosque and Hospital
In the Sivas province of South-east Turkey, the Divrigi mosque and complex date from 1228. Ancient Islamic architecture makes it special, but few tourists venture in that direction, making it highly underrated.
4: Istanbul Old District
Historical attractions within Istanbul old district include the Blue Mosque, Hagia Sophia, and Topkapi Palace, from where the Ottoman sultans ruled over their vast empire. Sitting on the Sultanahmet district of Istanbul, these landmarks are the top attraction hosting millions of visitors every year.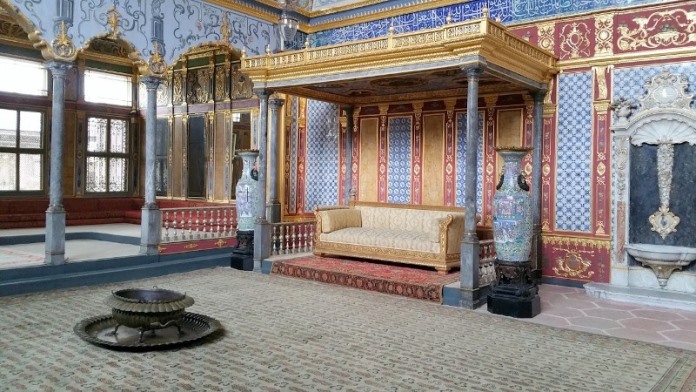 5: Mount Nemrut
Holding the mausoleum of Antiochus, the statue heads of Mount Nemrut are most a unique landmark found no-where else on this planet. Displaying traces of Greek and Persian cultural and beliefs, they sit on Mount Nemrut and most people visit during sunset or sunrise for an extra special stunning view.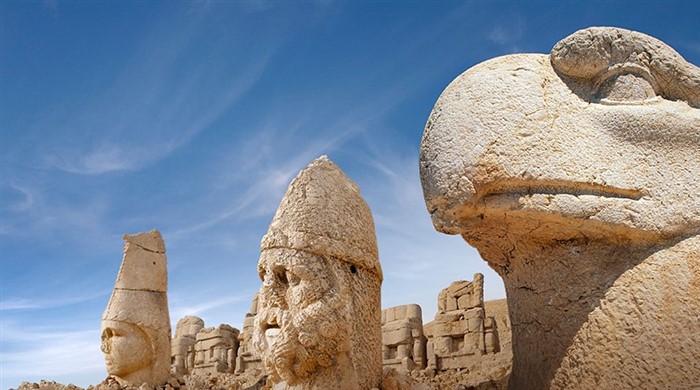 6: Hattusa
This former capital ruling centre for the Hittite empire is another site laying off the beaten track, yet anyone who visits gets a marvellous insight into their culture, beliefs and way of life. The Sphinx gate and nearby rock sanctuary of Yazilikaya are two must-see landmarks.
7: Pamukkale and Hierapolis
The name Pamukkale, or "Cotton Castle" reflects the white, cottony appearance of the calcium-rich province. Nearby, in history, Hierapolis ancient city ruins were a spa centre favoured by Roman soldiers and these days, the must-see landmark is the beautiful theatre.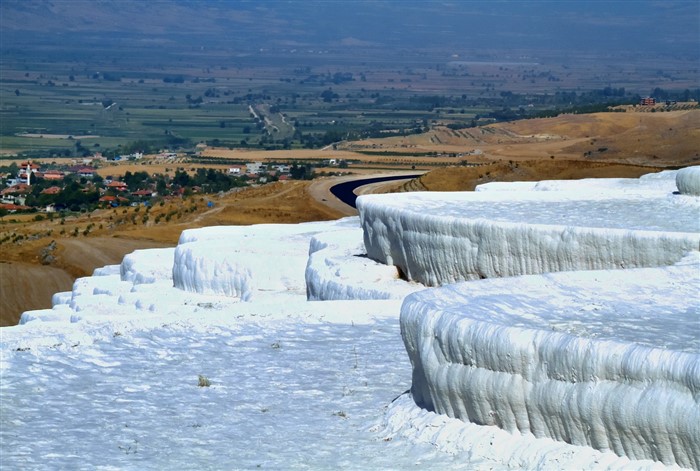 8: Letoon and Xanthos
Sitting side by side in Mediterranean Turkey, Letoon and Xanthos was the capital centre of the Hellenistic Lycian kingdom. Inscribed in 1988, visitors can stay overnight in nearby Patara, Kas or Fethiye to visit on a day trip.
9: Safranbolu Old Town
As a scenic old town, full of Ottoman empire structural buildings including mosques and houses, tourists visit the old trading route of Safranbolu on around the country tours. Inscribed in 1994, another reason to visit is delicious, locally made Turkish delight.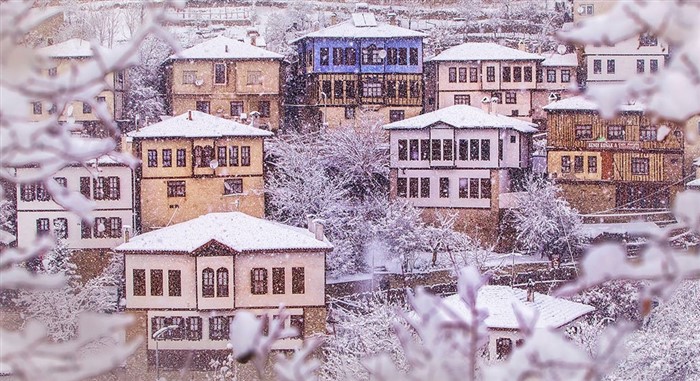 10: Selimiye Mosque
Added in 2011, Selimiye Mosque and its social complex were constructed in 1569 by the Ottoman empires most celebrated architect Mimar Sinan. The market, library and Islamic schools portray life during 16th century Constantinople.
11: Troy
For centuries, many people believed Troy, as described by Homer in his work called Iliad was fictional until remains discovered in 1865 proved otherwise. Unfortunately, artefacts and treasures uncovered during excavations were taken aboard, and the Turkish government has spent many years trying to get them back.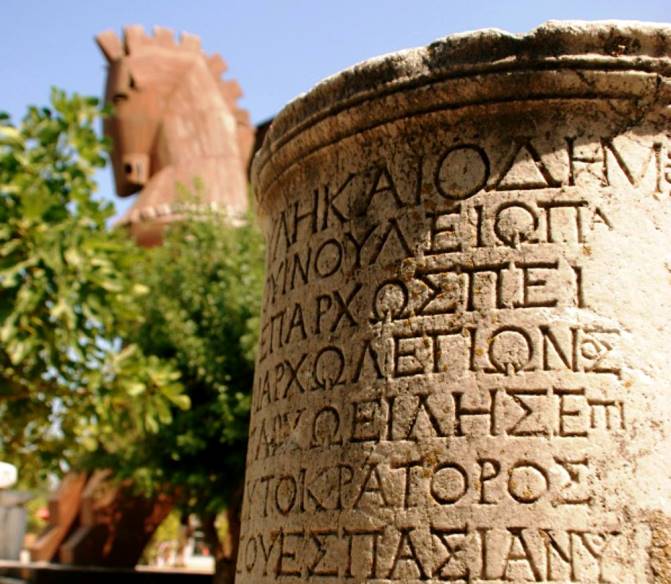 12: Catalhoyuk
This prized gem, dating from 7500BC is the largest Neolithic site ever found. Added in 2012, UNESCO says it reflects social practices from when human beings transitioned from a village lifestyle to urban living.
13: Bursa and Cumalikizik
These days, Bursa, the Ottoman's empire first capital ruling centre is famous for Mount Uludag ski resort but also the ancient Ottoman and Selcuk architecture as seen in many buildings. Upon inclusion, old Ottoman houses in Cumalikizik village became a top tourist attraction for day-trippers from Istanbul.
14: Aphrodisias: School of Sculptors
In ancient history, Aphrodisias was a school for sculptors. Their pursuit of excellence led them to craft the most amazing statues and many are on view in the on-site museum. Even though it sits a short drive from Pamukkale, few visitors went to Aphrodisias, but its inclusion in 2017 changed that.
15: Ani: City of 1001 Churches
In the eastern region of Kars, Ani, nicknamed the City of 1001 Churches is home to some marvellously intact churches and mosques. As the Armenian Bagratids kingdom's capital, its medieval architecture became more famous in 2016, when UNESCO subscribed it to their heritage list.
16: Ancient City of Ephesus
This top visited attraction is one of the world's most famous historical sites, so for decades, people were surprised Ephesus was not listed. Finally gaining approval in 2015, structures to see include old Roman houses, Celsius library and a large theatre.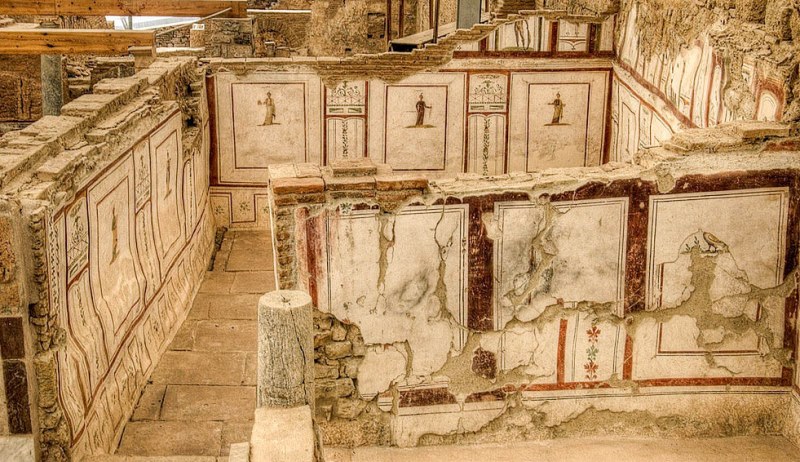 17: Diyarbakir Fortress and Hevsel Gardens
Sitting on the Upper Tignes River Basin, Diyarbakir fortress has stood the test of time while civilisations came and went. Inscribed under the cultural landscapes' category, the neighbouring Hevsel gardens, that were a supply of water and food are also included.
18: Gobeklitepe: The World's First Temple
Gobeklitepe, the most recent inclusion in 2018 changed everything historians thought they knew. Ideally visited on a day trip from nearby Sanliurfa, it portrays the life of people who lived 11,500 years ago.
Further Reading
We visit many UNESCO World Heritage sites in Turkey on our round the country tours. Including transport, accommodation and professional guides, they take the hassle out of planning a trip. Alternatively, if there is one site you mainly want to see, contact us today to receive further tour details.