Best of Turkey Tour
Nine days to explore the best of Turkey's main attractions and historical sites including the Roman ruins of Ephesus, the centre of old Constantinople, and the fairy chimney landscape of Cappadocia. Swim in the pool of Cleopatra at Pamukkale and enjoy the tranquillity of the house of the virgin Mary.

Guaranteed Daily Departures

Small Group Tours

Boutique Hotels Only

Flights Only (No Overnight Buses)
Highlights
Nine days to explore the best of Turkey's main attractions and historical sites including the Roman ruins of Ephesus, the centre of old Constantinople, and the fairy chimney landscape of Cappadocia. Swim in the pool of Cleopatra at Pamukkale and enjoy the tranquillity of the house of the virgin Mary.
Tour Itinerary
Days:

9

Starting Point:

Istanbul

Ending Point:

Istanbul
No Credit Card Fees
No Booking Fees

You can customize this trip with additional days! Slow the pace with rest days in locations of your choice, or add additional sightseeing days along the route.
Tour Map
Tour Details
In Brief

This tour is specially designed for travelers with limited time in Turkey and no desire to take an overnight bus! The tour visits the main highlights of Turkey, but you don't feel like you're on a whirlwind group tour

Special Features

- Small group tour (up to 16 passengers)
- Can be extended or customised
- Can add Gallipoli extension

This tour is also offered as a private tour! Ask for details

What's Included

- All accommodation as per the itinerary
- Professional English speaking guide on tours
- Full day guided tours mentioned in the itinerary
- All flight tickets mentioned in the itinerary
- All transportation & transfers
- All meals mentioned in the itinerary
- All museum and entrance fees where necessary
- Wifi available at all our hotels
- Compulsory insurance by Turkish tourism ministry. This insurance covers you for all of the services bought from us, in case of bankruptcy, insolvency or the liquidation of our agency
- All Local taxes & No hidden costs!

What's Not Included

- International airfares & taxes
- Visits and services not mentioned in program
- Travel Insurance
- Personal expenses
- Gratuities to the guide and driver
- Visa fee
Gallery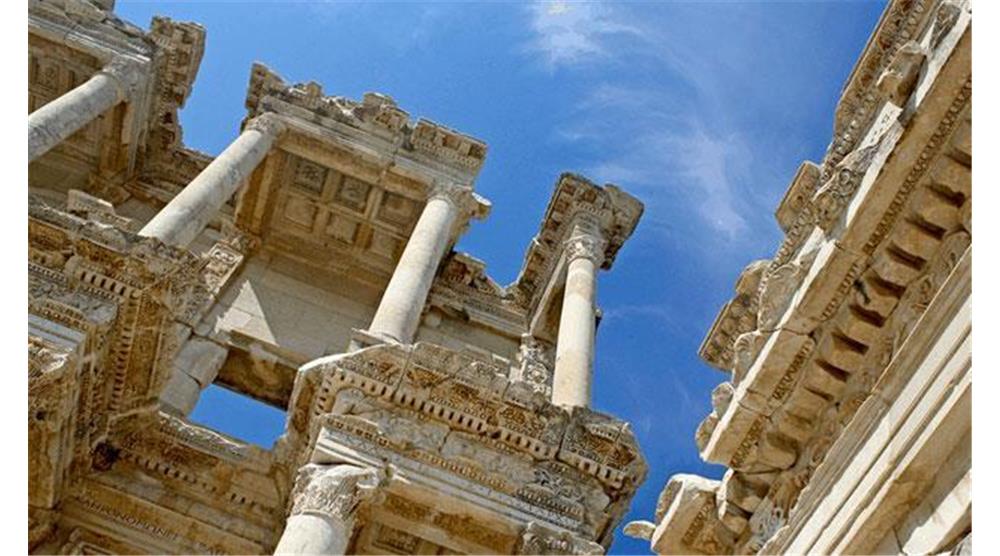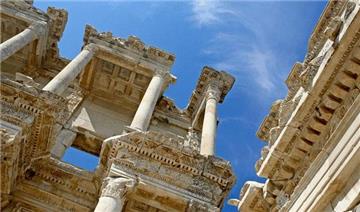 Hotels
We only work with hand-selected hotels. Our hotels go through stringent testing to ensure quality, comfort and service. We are one of the a few travel agencies in Istanbul who provide our customers with a mobile number accessible 24 hours a day, in case of emergicencies
Departure Date
DAILY GUARANTEED DEPARTURES
Start Date

Finish Date

Day / Days / Every Day

Day / Days / Every Day:

Every Day
Price List
Start

Finish

Single

Double/Twin PP

Triple PP

Double/Twin PP:

2,197 AUD

Double/Twin PP:

2,487 AUD
Book Now / Enquiry
If you are traveling with children, please send us an enquiry through the below form for costing and further information.
Blogs
Sites to Visit in Ephesus Ancient City
Roman Terrace Houses at Ephesus
Although the ancient ruins of Ephesus have many historical landmarks to boast about, a highlighted and most celebrated of recent years is the Roman terrace houses. Sitting on the Bulbul Mountain slope, they belonged to wealthy citizens who used slaves to clean and maintain their immaculate homes. The interior floor and wall mosaics are why they have taken centre stage, and they are marvellous artefacts depicting how rich people lived.
The Ancient Celsius Library
Sitting at the end of the main street, the majestic Celsius library was one of three sizeable ancient world libraries. Holding 12,000 scrolls, it was a pinnacle point in the social life of philosophers and creative artisans.
Built-to honour the Roman senator of the same name, his tomb was underneath. It is because of extensive restoration work that took place for eight years in the 70s that we can see the library's front facade because a 3rd-century earthquake demolished it.
Seeing the Celsius library portrays how important wisdom was to Romans, prompting them to store information in public buildings all over their empire. So necessary was knowledge to them that the architecture and foundation were well planned out.
Ephesus City's State Agora
The 4th-century state agora built under the rule of Alexander the Great was a business capital where state heads converged to discuss business matters. The ruins that stand now are not the original structure but remains of the restored Agora under the efforts of Faustina, the wife of Marcus Aurelius.
Although used for commerce and trade, they found a terra cotta sarcophagus on-site, suggesting that a necropolis existed in the 7th and 6th centuries BC. Aside from a necropolis, a discovered water reservoir supplied water to Ephesus.
Artemis Temple near Ephesus
The 7th century BC Artemis Temple of Artemis, built under King Croesus of Lydia's reign was a place of worship to Artemis, the Greek goddess of hunt and wilderness, who was also the twin of Apollo.
Except for its roof, the marble temple succeeded the Parthenon's grandiosity. It was a sanctuary for beautiful pieces of art, much of those were sculptures by the famous Greek artists Kresilas, Phidias and Polyclitus.
The wealthy citizens of Ephesus also donated extravagant pieces of jewellery, silver, and gold to adorn the temple but in 356 BC, a young man named Herostratus, who wanted to gain infamy burned down the magnificent building.
The British Museum now holds fragments and remains found in the early 1900s. Philo of Byzantium, a 3rd-century Greek engineer and writer, wrote…. "I have seen the walls and Hanging Gardens of ancient Babylon, the statue of Olympian Zeus, the Colossus of Rhodes, the mighty work of the high Pyramids and the tomb of Mausolus. However, when I saw the temple at Ephesus rising to the clouds, all these other wonders were put in the shade."
The Virgin Mary's House
Devoted Christians should visit the Virgin Mary house, believed to have been her last home before she ascended. Records say Mary was delegated to Saint John the Baptist's care by Jesus Christ after his resurrection, and John brought Mary to Ephesus where he also planned to spread the teachings of Christ.
The House of Virgin Mary is a humble example of Roman architecture, made from stones. Christian and Muslim pilgrims and tourists visit the House of Virgin Mary to pay tribute, offer prayers and drink from the miraculous springs nearby. You can combine a visit with tours to Ephesus or nearby Selcuk, which also holds such sites like Saint John's basilica.
Read More