Rhea Tour
Marvel at the historical richness of Athens, be in awe at home of the Olympic Games, Olympia and visit the world famous Oracle of Delphi. Also on the itinerary is a visit to Mykonos and Santorini to absorb the Greek culture of these two picturesque islands. Please ask for details and pricing.
Tour Itinerary
Days:

11

Starting Point:

Athens

Ending Point:

Athens (Airport)
No Booking Fees

You can customize this trip with additional days! Slow the pace with rest days in locations of your choice, or add additional sightseeing days along the route.
Tour Map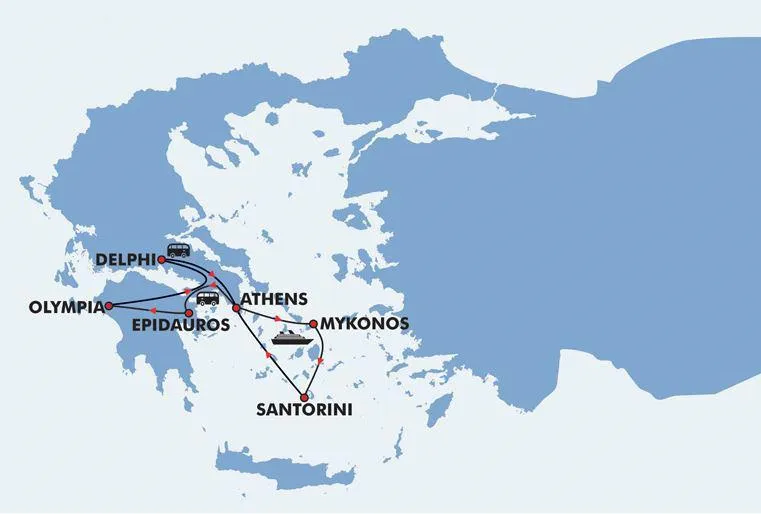 Tour Details
Special Features

You only need 11 days to visit this fantastic region of Greece.

What's Included

4 nights hotel accommodation in Athens
2 nights hotel accommodation in Mykonos
2 nights hotel accommodation in Santorini
3-day Classical Tour on half board basis
Half day Athens sightseeing Tour including the Acropolis
Half day Santorini Volcano Cruise
Ferry tickets Piraeus-Mykonos / Mykonos-Santorini / Santorini-Piraeus
Entrance fees to the sites, during guided sightseeing tours
All transfers as mentioned
Daily breakfast
Hotel taxes

What's Not Included

Gratuities (optional);
Drinks.
Gallery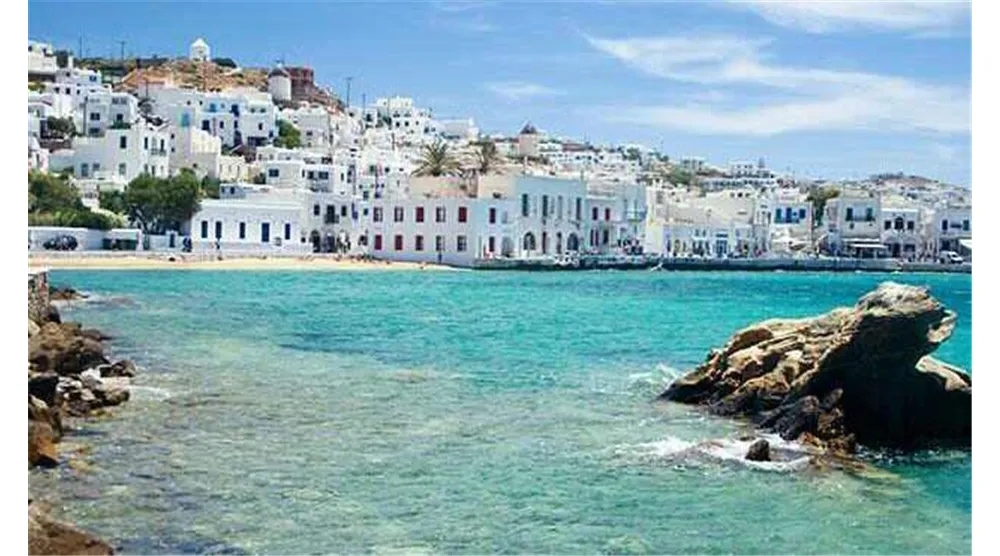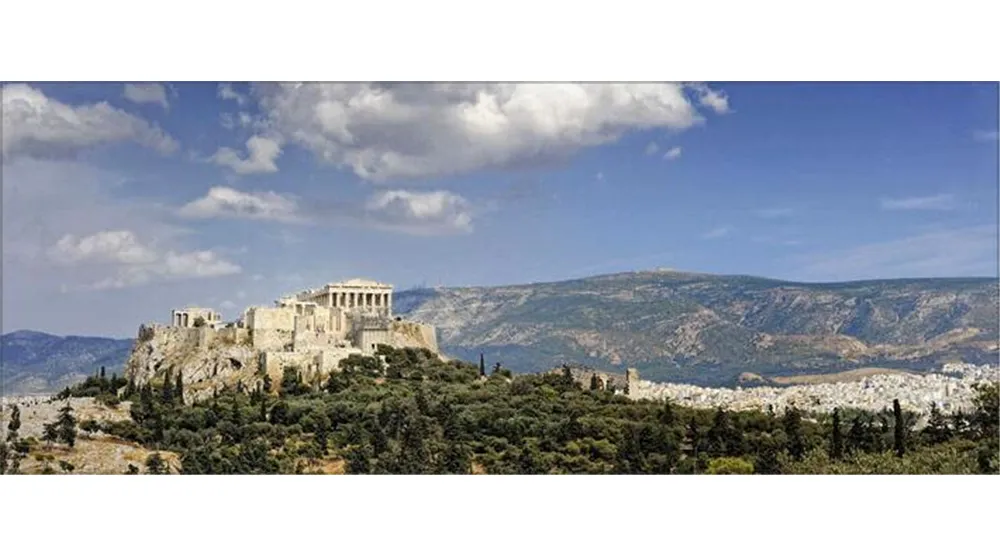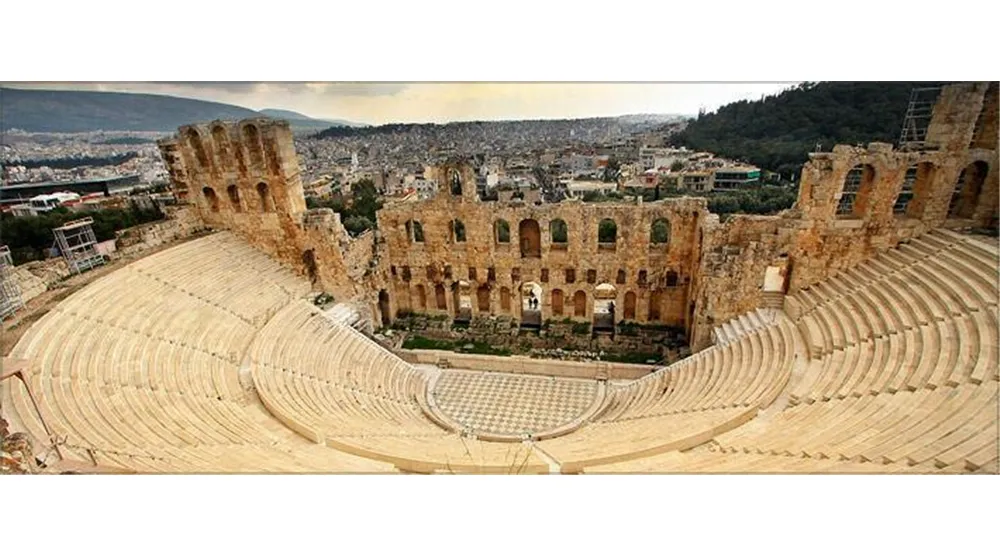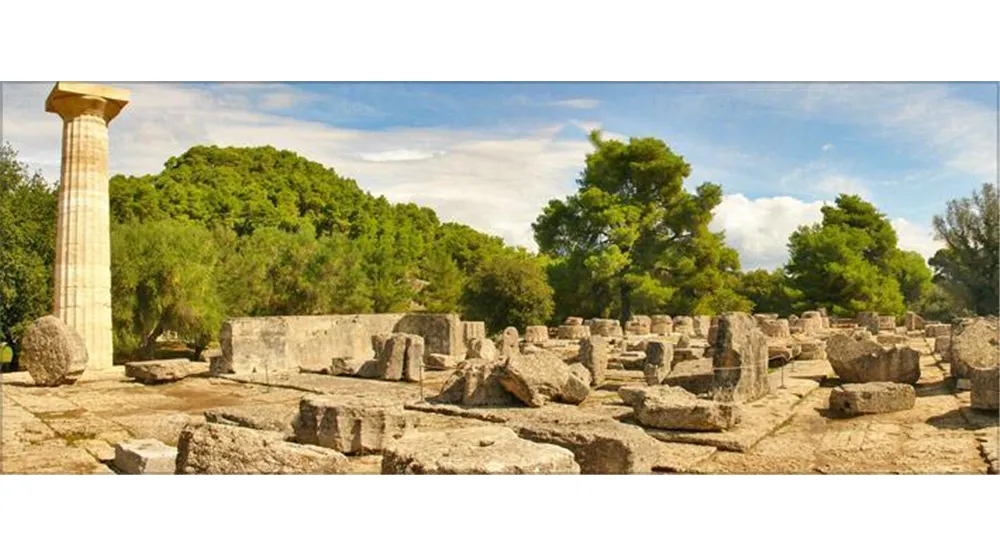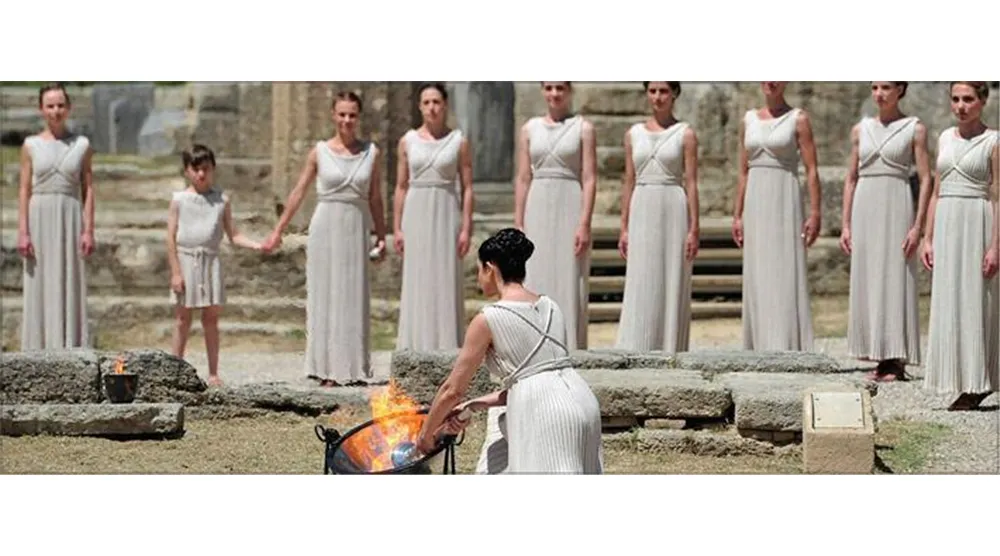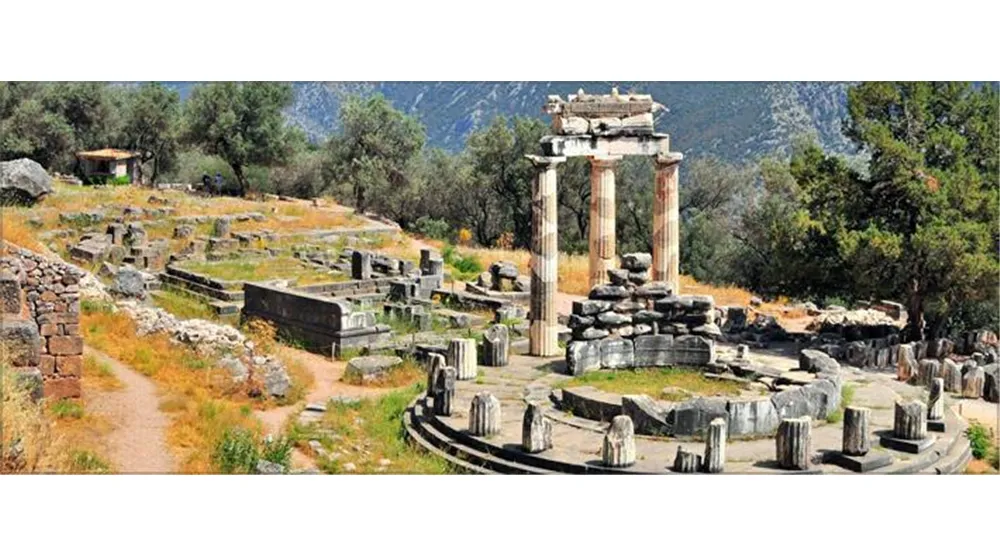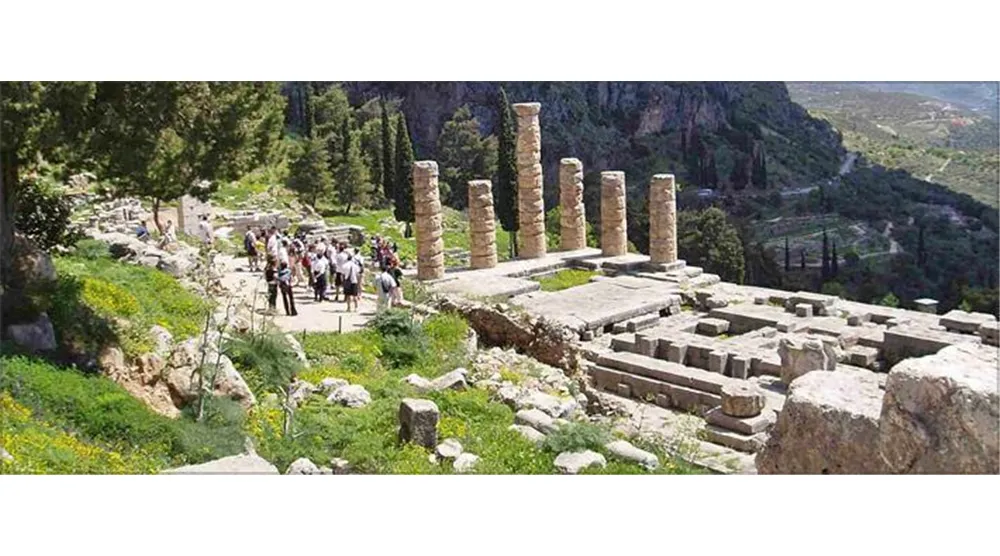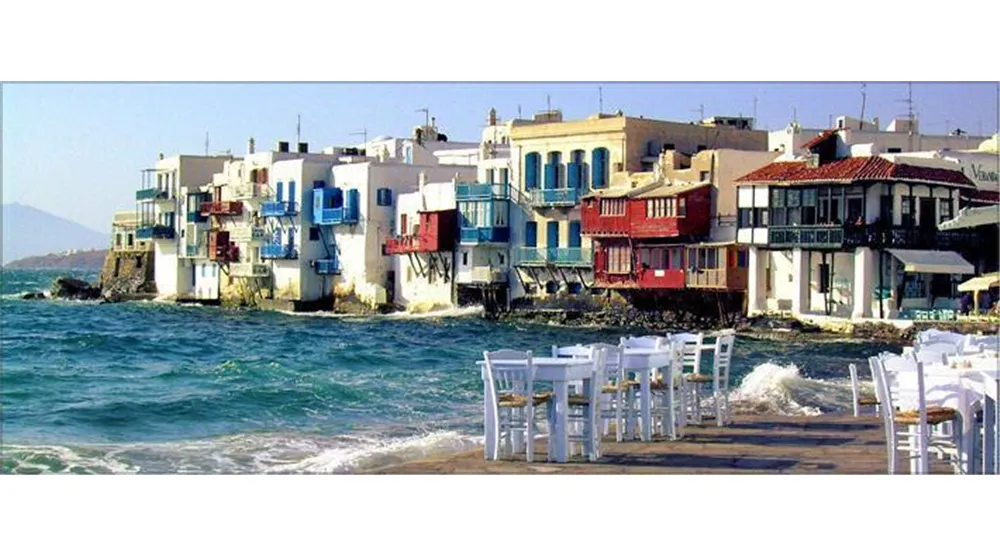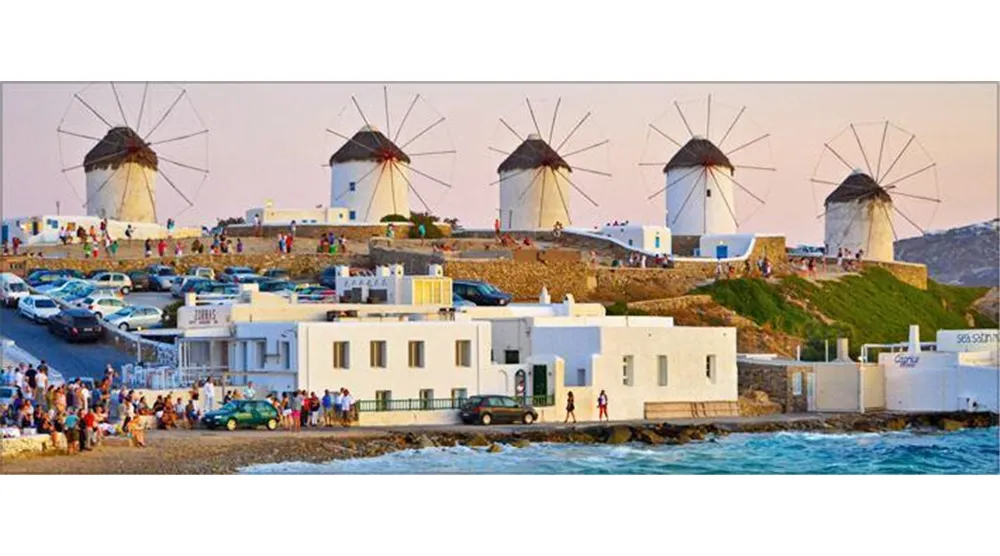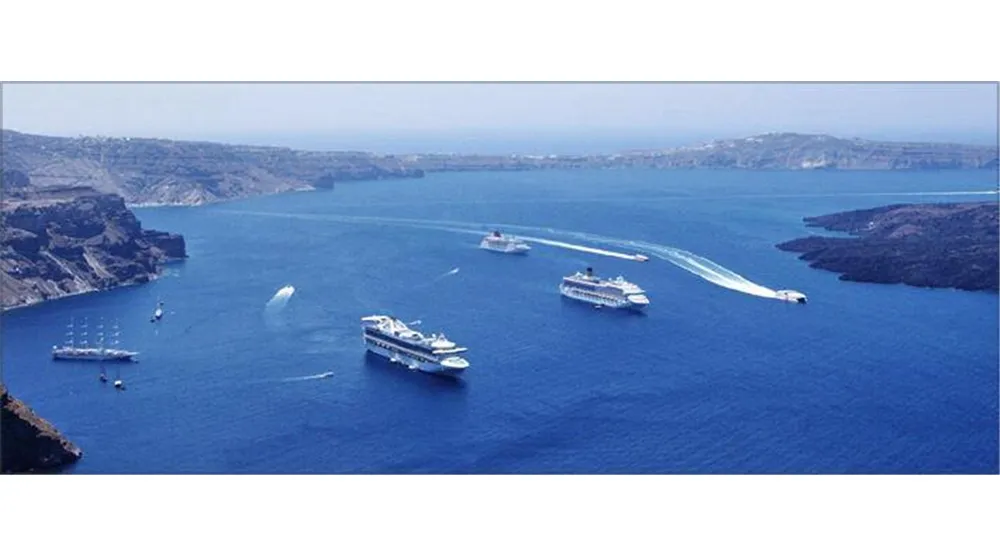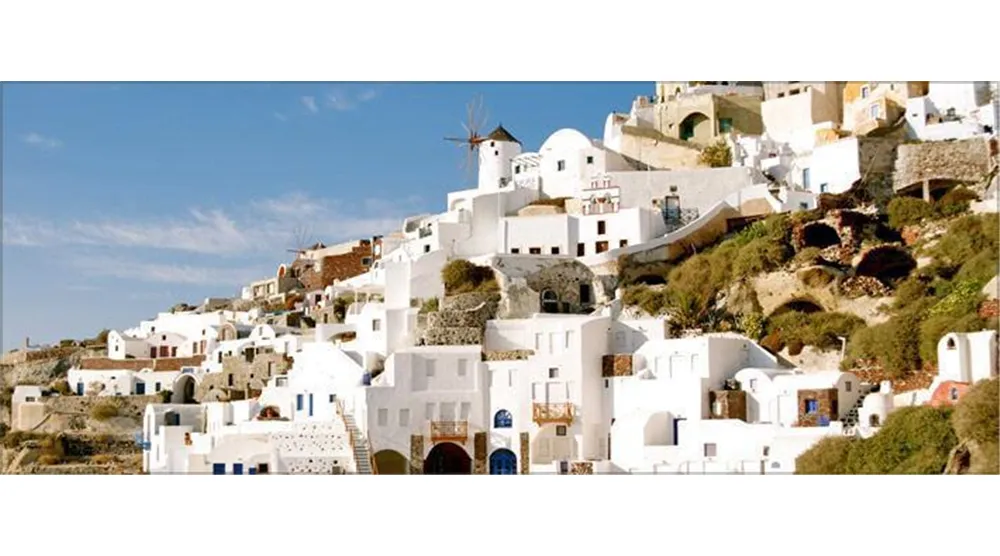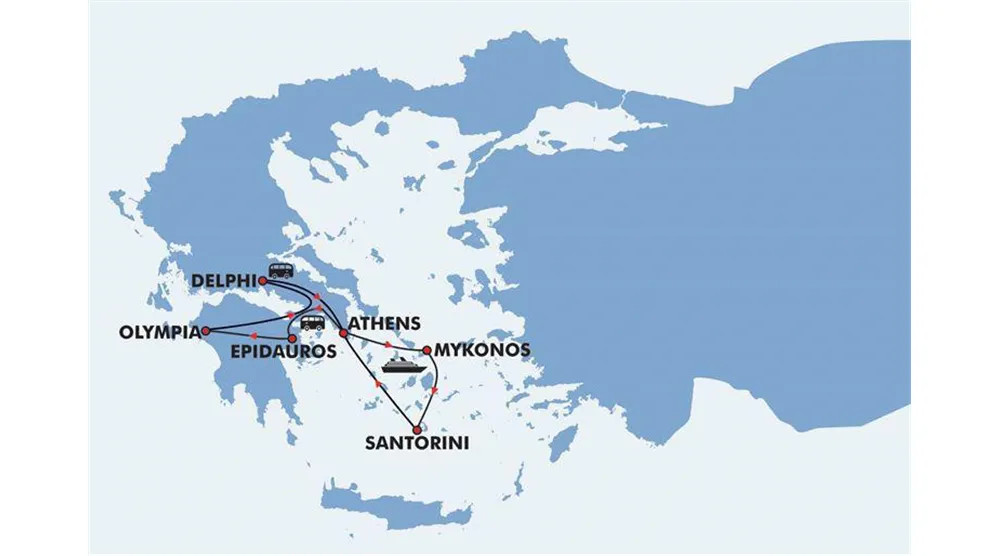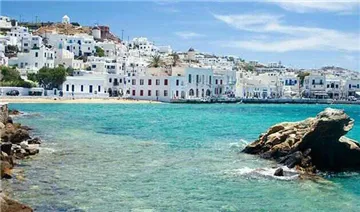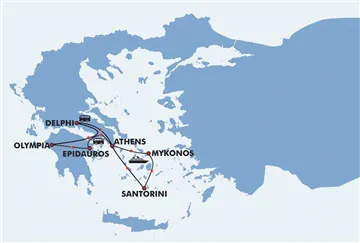 Departure Date
Every Thursday, Saturday, Sunday from April until October.
Start Date

Finish Date

Day / Days / Every Day

Day / Days / Every Day:

Every Day

Day / Days / Every Day:

Every Day
Price List
Costing
The cost of this tour may change according to your travel dates, accommodation level and number of people traveling. Please send us a quick enquiry through our web site so that we can make our best offer. Given that our reservations office is located in Greece, we have access to best deals possible.
Start

Finish

Single

Double/Twin PP

Triple PP
Supplement for flight Santorini-Athens € 145 per person
Book Now / Enquiry
If you are traveling with children, please send us an enquiry through the below form for costing and further information.
Reviews
R. Harrod
Australia
Michael and Ihsan
My wife and I have just returned home from our outstanding tour of Turkey.
Everything went absolutely brilliantly. The fact that every day involved a different tour operator but that it all came together is nothing short of incredible. The hotels were high quality and in excellent locations.
The fact that recent events have caused a dramatic drop in tourist numbers is particularly sad for your business and for Turkey. However, for us it was a benefit, as we were able to see all the key sights without hordes of people.
Of course we also had the luxury of personalized attention on most days.
Just one suggestion for the future. While in Cappadocia we went to a Turkey dinner and cultural show that was outstanding. This is something you might wish to include as an optional extra for future tourists.
Once again, my sincere thanks.
We'll certainly recommend Turkey Travel to all our friends.
Read More
J. Fink
Sorento, VIC
This is the second year I have used Turkey Travel Centre to plan my trip to Greece and Turkey. And as the previous year the whole process of travelling about with always some one waiting my arrival with my name and then being met to move onto the next destination has been orchestrated by Michael and his team....every last detail from ferry tickets, excursions, hotel room type and inclusion to pick ups and drop offs all done.
The accommodation has been perfect and the additional excursions have been fantastic! Nothing is any difficulty for TTC and if I needed them it was merely a phone call, not that it arose.
I was delighted to finish my walking tour today and be met by part of the team who seem to have become my good friends here in Turkey to enjoy lunch and lively conversation.
Thank you to Michael, Ihsan and Mimet for a wonderful day and ensuring once again my holiday was everything I hoped for and more!
Read More
Blogs
Travel Information and Guide to Greece
Greece has always been and will be one of the most popular destinations for tourism. It is not hard to see why. The country and surrounding islands, have a colourful historical timeline filled with stories of the ancient gods, and philosophers like Aristotle. It also has superb coastlines filled with beautiful beaches and swimming spots. Throw in the welcoming and interesting cultural aspects like food and cuisine and everything combines to form a holiday hotspot where people truly can enjoy themselves.
Hotel Accommodation
Such is the demand for tourism, every type of hotel accommodation is available from the budget hostels for backpackers to 5 star plus spa centres for honeymooning couples. If you book one of our tours, we arrange accommodation for you.
When to Go
From July to August, soaring temperatures are guaranteed. While this is ideal for sunbathers, anyone who wants to explore cultural or historical sites should confine their walks to morning or evening and avoid the peak of temperatures from 12 noon to 3pm.
Aside from these months, January to June and September to November are ideal, although evening temperatures require a light cardigan or jacket. December to March is the coldest months but destinations like Athens are still popular for all year round city breaks.
Currency and Spending
Greece used to be a cheap country until the introduction of the Euro. It is still possible to travel on a budget but travellers should look out for the small establishments serving cheap food and avoid centres where prices of drinks etc are more expensive. An average budget per day is 90 euros including accommodation, food and transport. This can increase with fees to museums and historical sites. Our Greece tours range from budget to luxury and you can see the full range here.
Where to Go
There is huge amount of potential destinations, depending on what you look for in a travel experience. The diversity of regions will ensure that everyone is accommodated for. Many of our tours visit more than one destination so you can see the best of what Greece has to offer, all in one trip. You can see the tours here but the main five highlights of Greece are…
Athens
The capital and largest city in Greece, is home to some of the world's most prolific ancient sites which is not a surprise considering that throughout history, it has always been a centre of learning, art and philosophy. Sites to see include including Acropolis, ancient agora, the 19th century neighbourhood of Anafiotika, the unknown soldiers tomb and Hadrian's arch
Thessaloniki
This is a destination that has something for everyone because Thessaloniki has an abundance of Byzantine historical sites, museums, cultural activities, sports and art festivals. Hotels and restaurants are in abundance and the diversity means you are sure to find what you seek.
Santorini
This island is well-known for white sugar cube houses covered with pink bougainvillea, and the emphasis while here is to relax and admire the beauty. Sunsets are adorable and the urban landscape provides many picture postcards scenes. Also try the local wine and cuisine.
Mykonos
This Greek island is famous for its beaches and nightlife. Landmarks to visit include the windmills; the Municipal library based in an 18th century mansion and Petros the pelican that is the mascot for the island.
Rhodes
One of the most famous and top visited Greek islands, Rhodes includes the historical old part of the town within the old city walls. It is also well known for its shopping opportunities and local taverns serving delicious Greek cuisine.
Read More