Essential Turkey Tour
One of our most popular tours that visits all major attractions in Turkey including exotic Istanbul, the Roman ruins of Ephesus, the fairy chimney landscape of Cappadocia and the white cotton castle of Pamukkale. Includes an overnight stay in Kusadasi.

Guaranteed Daily Departures

Small Group Tours

Boutique Hotels Only

Flights Only (No Overnight Buses)
Highlights
One of our most popular tours that visits all major attractions in Turkey including exotic Istanbul, the Roman ruins of Ephesus, the fairy chimney landscape of Cappadocia and the white cotton castle of Pamukkale. Includes an overnight stay in Kusadasi.
Tour Itinerary
Days:

7

Starting Point:

Istanbul

Ending Point:

Istanbul
No Credit Card Fees
No Booking Fees

You can customize this trip with additional days! Slow the pace with rest days in locations of your choice, or add additional sightseeing days along the route.
Tour Map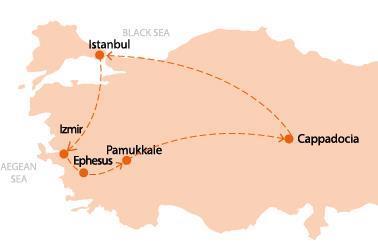 Tour Details
In Brief

This small group tour is specially designed for travelers with limited time in Turkey and no desire to take an overnight bus! The tour visits the main highlights of Turkey, but you don't feel like you're on a whirlwind group tour.

Special Features

- Small group tour (up to 16 passengers)
- Can be extended or customised
- Can add balloon flight over Cappadocia
- Can add Gallipoli extension

This tour is also offered as a private tour! Ask for details

What's Included

- All accommodation as per the itinerary
- Professional English speaking guide on tours
- Full day guided tours mentioned in the itinerary
- All flight tickets mentioned in the itinerary
- All transportation & transfers.
- All meals mentioned in the itinerary
- All museum and entrance fees where necessary
- All Local taxes & No hidden costs!
- Wifi available at all our hotels
- Compulsory insurance by Turkish tourism ministry. This insurance covers you for all of the services bought from us, in case of bankruptcy, insolvency or the liquidation of our agency

What's Not Included

- International Airfare & taxes
- Visits and services not mentioned in program
- Travel Insurance
- Personal expenses
- Gratuities to the guide and driver
- Visa fee
Gallery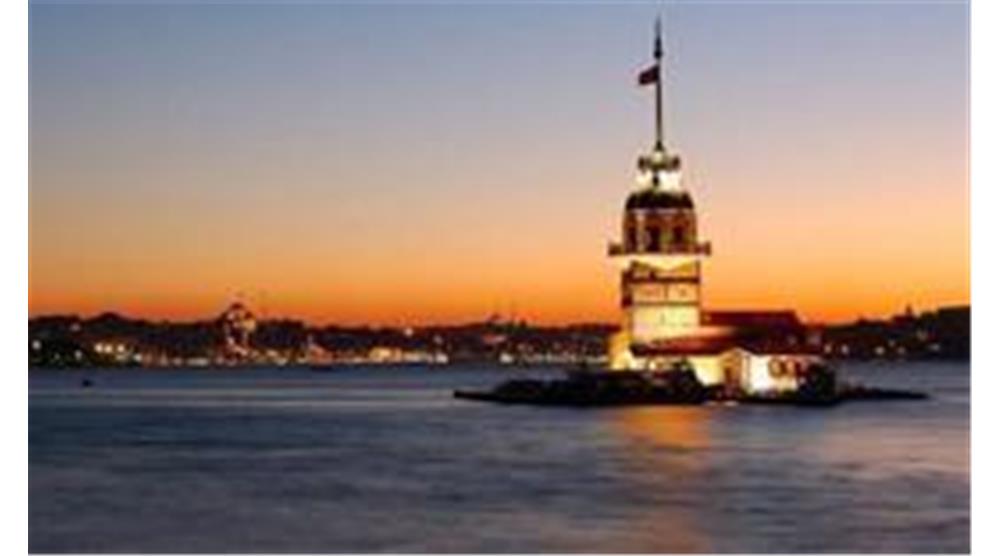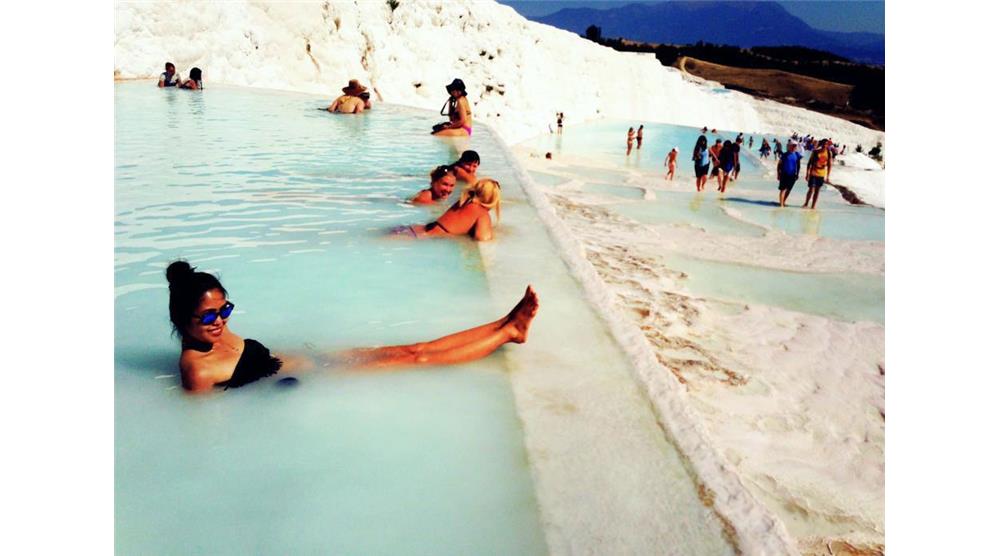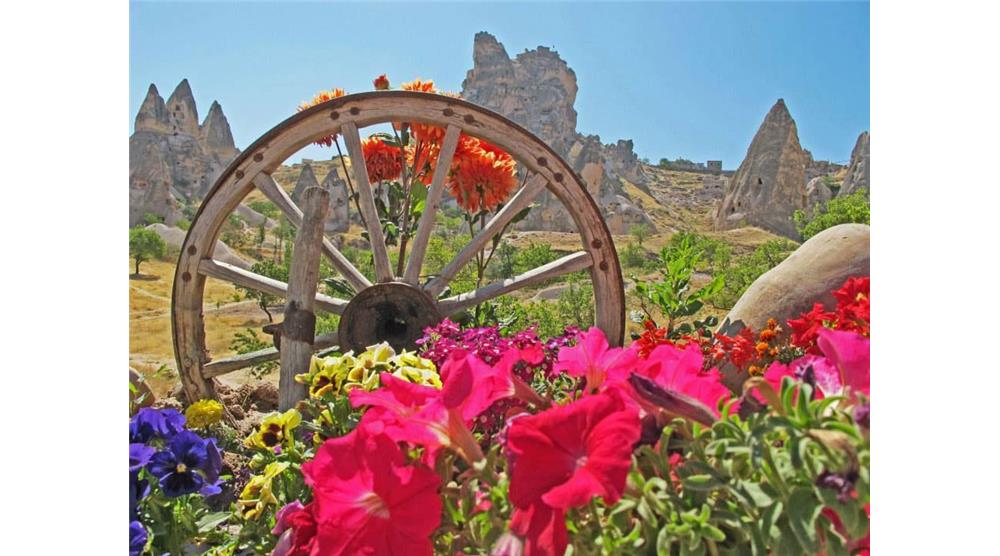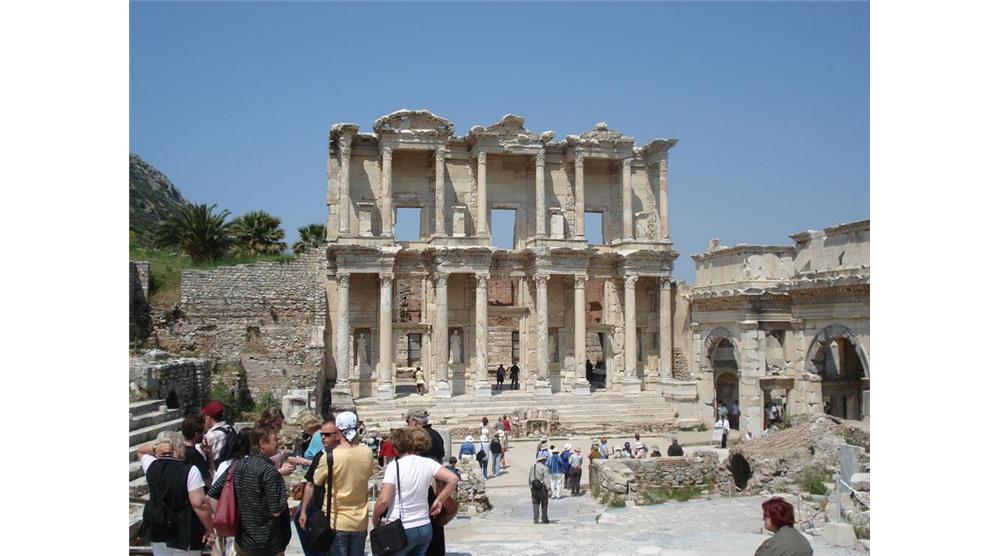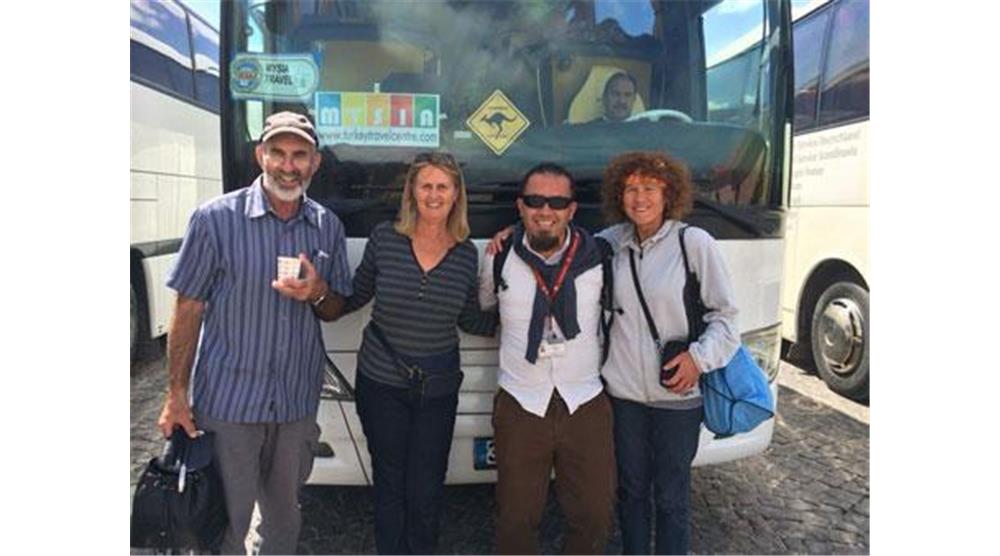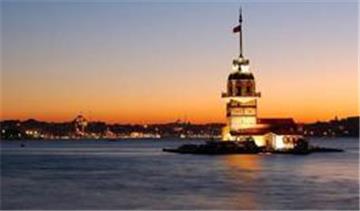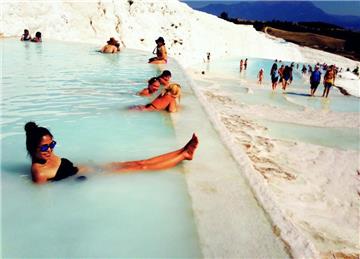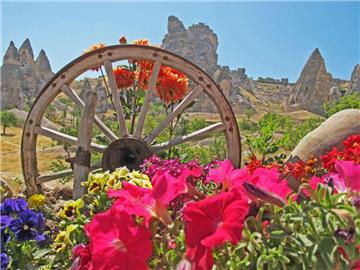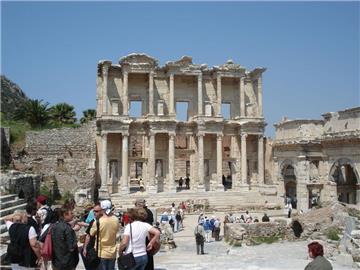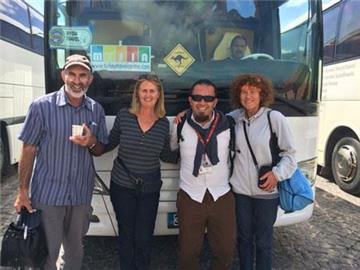 Departure Date
DAILY GUARANTEED DEPARTURES
Start Date

Finish Date

Day / Days / Every Day

Day / Days / Every Day:

Every Day
Price List
Start

Finish

Single

Double/Twin PP

Triple PP

Double/Twin PP:

2,214 AUD
Book Now / Enquiry
If you are traveling with children, please send us an enquiry through the below form for costing and further information.
Blogs
Ephesus Ancient City Ruins and Why You Should Visit
On Turkey's Aegean Coast, near the popular coastal resort of Kusadasi, sits the Ephesus ancient city ruins, a marvellous testament to extensive work of historians and archaeologists over many centuries.
It portrays magnificence, leaves people speechless and shows evidence of forwarding thinking, intelligence, and the Roman Empire's confidence. Indeed, Ephesus should be on everyone's bucket list when they visit Turkey.
As visitors walk around the excavated and reconstructed structures; it is easy to connect the dots. The ancient ruins of Ephesus portray how Romans lived their lives, from the water aqueducts, terraced houses, and public latrines, used by wealthy and influential citizens of society.
The Biblical Significance of Ephesus
The ancient city of Ephesus is a favourite destination of tourists visiting Turkey because of its breath-taking ruins and significant historical and religious significance. Roman rule contributed towards Ephesus's fame and significance, but a turning point was when the local council persecuted many citizens turning to the new religion. Hence, they met in secret. Biblical characters like Paul, John, and the Virgin Mary also visited the city.
Many historians believe Saint John wrote his Gospel while in Ephesus, and when the Virgin Mary was dying, he took her to the green hills of Selcuk, above Ephesus and laid her to rest. Although unverified, the Roman Catholic Church watches over her shrine, receiving hundreds of visitors daily.
Ephesus was also one of seven revelation churches, as mentioned in the Bible's New Testament, which stated that it had forgotten its first love. It is also a Roman era glory containing extensive collections of ruins including the Tomb of St. John, Gate of Augustus, Hadrian Temple, and Pyrtaneion.
Grand Theatre of Ancient Ephesus
The most breath-taking piece of architecture in Ephesus is the Great Theatre. Erected on the slope of Mt. Pion, towering over the city at 100 feet with a capacity of a massive 25,000 people, the Apostle Paul used it to preach the Gospel to Ephesians and condemn pagan worship.
It was also the venue for political, religious, and philosophical discussions, gladiator fights, plays and concerts. Its most famous event though was the Artemis riots that took place there. In Christianity's early days, many people that had not converted were still worshipping gods of which one was Artemis, goddess of fertility.
Demetrius was a silversmith who sold Artemis figures, but because of Saint Paul's preaching, his sales were diminishing. He incited a crowd who gathered in the theatre demanding recognition of Artemis.
Saint Paul's friends begged him to go away from the congregation since they were in no mood to listen, but an intelligent city clerk calmed them down and urged them to follow the law by protesting to the courts.
The main Marble Street is more than just a road leading from the Great Theatre to the Celsius Library. Filled with interesting archaeological artefacts including a brothel advertisement and engraved letters of emperors and busts of famous people in history, Marble Street traces its origins to the 1st century although it was open only to pedestrians until the 5th century when paved with marble blocks so both pedestrians and carriages could use it.

Read More