The answer to how much a Turkey tour costs depends on numerous factors. As travel agents, people often ask about the price of a trip to Turkey, but we can only give exact costs when we know what you want to do and where you want to go. The other factor affecting travel in Turkey now is the exchange rate. The rate between the Turkish lira and other currencies is constantly changing. It is not the most stable of currencies, but hotels, restaurants and travel agents in Turkey do their best to provide value for money. Additionally, inflation causes much disruption to prices in daily life. Bear this in mind if you book a trip but don't want to travel straight away. So, let's look at the costs of our tours in Turkey, what the price includes, and where you will go.
Costs of a Tour in Turkey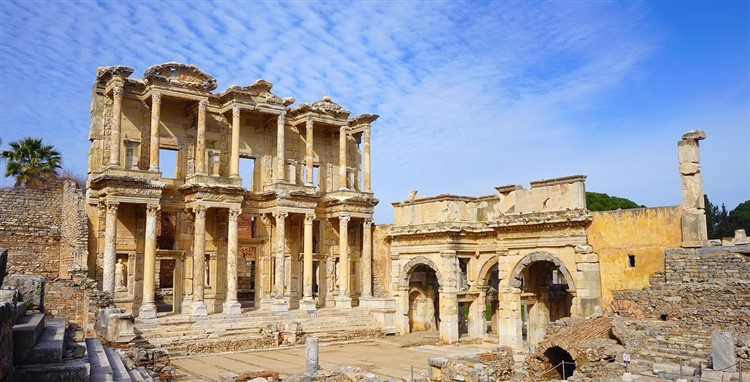 1: Our Best-Selling Turkey Tours
* These rates may change so please see the offical tour page for amendments.
2: What's in the Prices
Accommodation and hotels in Turkey
English-speaking guide on tours
Domestic flight tickets within Turkey
Airport transportation by private car
Food mentioned in itineraries
Small group tours on allocated days
Museum and attraction entrance prices
WIFI available at hotels in Turkey
3: What's Not in the Price
International flight prices to and from Turkey
Drinks with meals
Travel Insurance, visas for Turkey or passports
Tips & Personal Expenses
4: Time of Travel
Like many other tourist countries, the time and month affect prices. Generally, the cheapest time to travel in Turkey is winter, but tourists must compromise on the weather. Some places like Cappadocia are beautiful in winter, as the snow falls, but this hampers opening times and activities like the hot air balloon trip. Prices on Turkey's Aegean and Mediterranean coasts also rise from July to September. These beach destinations attract families during these months, thanks to the school holidays. To explore attractions, April through to June and October through to November are ideal times to travel to Turkey for the best prices and weather climates.
5: Hotels and Accommodation
The hotel rating standards are the same in Turkey as in other countries, ranging from your budget to pure luxury. Hostels are cheaper; however, these only appear in big cities like Izmir. Most hotels in Turkey operate on a bed and breakfast basis, and guests receive a Turkish breakfast: eggs, tomatoes, cucumber, olives, cheese, bread, and jam. Don't forget that most hotels charge single supplements, which pushes prices up.
3: Getting Around
Most people want to travel to numerous places on a trip to Turkey, but the main attractions are spread out. For example, Cappadocia is in Turkey's central Anatolian region, Istanbul is in the northwest, and Ephesus is in the middle of Aegean Turkey. To get about, we drive air-conditioned vans on our tours, or use domesticate flights to get there quicker.
4: All-Inclusive Tours
On our tours, many meals are included in the price, including breakfast, lunch, and dinner. Customers can alter itineraries depending on budget and customise trips with additional days! Slow the pace with rest days or add other sightseeing days along the route. Hotels and private tours can also be upgraded.
5: Where Do The Package Tours Go in Turkey?
Experience Istanbul Old City: Starting at Topkapi Palace, the first home of the Ottoman sultans, follow it up with tours of Istanbul Archaeology Museums. Just ten minutes away, the Hagia Sophia, a former church, mosque and now a busy museum, was once the world's largest domed building. Across the square, the 17th-century Blue Mosque is open to tourists outside of prayer time. Having seen the main sights, other places to visit are the Hippodrome, and Basilica Cistern, the former underground water source for the Imperial Ottoman Palace. Istanbul is Turkey's top-visited destination.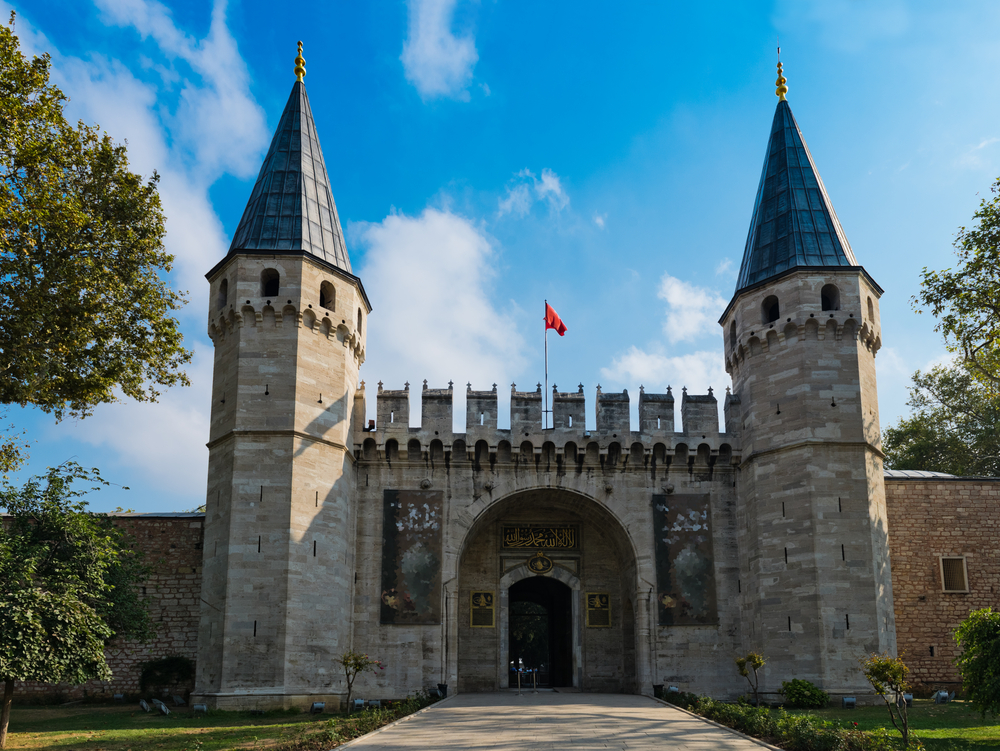 Pamukkale in Aegean Turkey: Pamukkale is also called the "Cotton Castle" because of the white, cottony appearance of the mineral bath spas. Known as a "spa destination" since Roman times, tourists travel to Pamukkale to relax in warm, soothing, and therapeutic waters. Pamukkale's small size has great spots to make your trips memorable such as the ruins of Hierapolis (ancient spa town), Sacred Pool, Travertines (calcium deposit terraces), Roman theatre and the Archaeological Museum.
Tour of Gallipoli: The Gallipoli Peninsula in Northwest Turkey suffered much during World War I, with more than 100,000 deaths. These days, the Gallipoli Battlefields extend 35 kilometres from the peninsula's tip and display bronze and marble monuments to its disastrous history. Visit Brighton beach, Chunuk Bair New Zealander Memorial, Kabatepe War Museum, and the Lone Pine Australian Memorial.
Ancient City of Troy: Many people assumed Troy was fictional until the 19th century. Troy played vital roles in early civilisation, having existed for more than 4,000 years, cradled between the continents of Europe and Asia. Heinrich Schliemann was a treasure hunter in Turkey to which the discovery of Troy can be credited. If not for him, people wouldn't have known the mythical city of Troy existed. The heritage site status is enough reason to visit Troy, much more to enjoy standing on the exact spot where the Trojan War happened.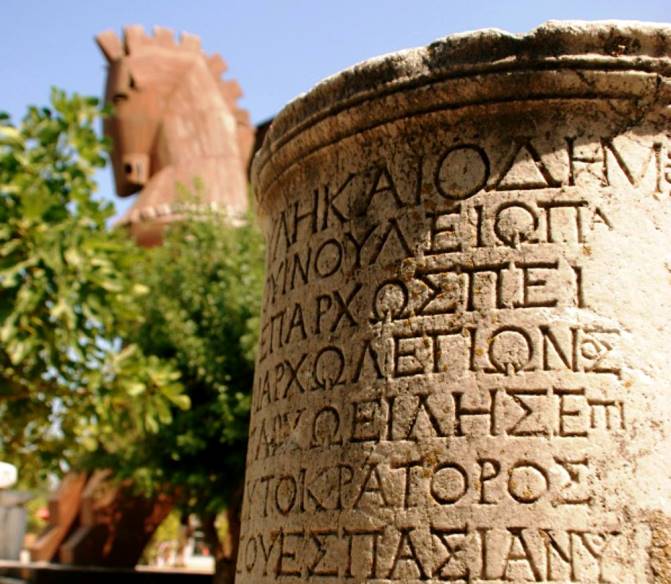 Pergamon: Don't miss Pergamum, an ancient city of great historical significance that belongs to Turkey's UNESCO Heritage list and sits in Aegean, Turkey. History and archaeology buffs will enjoy tours of magnificent ruins and outstanding restorations of notable structures. Trips to this historical place allow tourists to glimpse Turkey's history when glory, power, and wars reigned.
Ephesus: On Turkey's Aegean Coast, near the popular coastal resort of Kusadasi, sits the Ephesus ancient city ruins. Indeed, Ephesus tours should be on everyone's bucket list when they visit Turkey. The ancient ruins of Ephesus portray how Romans lived their lives, from the water aqueducts, terraced houses, and public latrines used by wealthy and influential citizens of society. In addition, many historians believe Saint John wrote his Gospel while in Ephesus, and when the Virgin Mary was dying, he took her to the green hills of Selcuk above Ephesus and laid her to rest.
Tour in Cappadocia: All tourists, regardless of age or nationality, enjoy the many tours in Cappadocia because this region of Turkey is full of intrigue, mystery, and historical richness. Sitting in central Anatolian Turkey, the unique landmarks of Cappadocia portray a quirky, sometimes amusing history. Cappadocia was crucial in early Christianity hence religious sites, but tours also visit lunar landscapes. Top activities and tours are hot air balloon trips, Goreme open museum, underground cities and staying in an original Cappadocia cave hotel. Two days is enough to tour the highlights of Cappadocia.
About Us: So, we hope we have answered your question about how much is a Turkey tour. If you have any more questions, feel free to contact us. We have won the Trip Advisor Excellence Award for four years. We love Turkey and want to ensure fond memories of your Turkish experience, including Istanbul and Cappadocia. Our staff have travelled extensively, so contact us today to help decide on the costs and book your tour in Turkey.